For Indianapolis a whole new era has begun.  It is weird to say, but an era that doesn't include Peyton Manning.  With Manning being sidelined for the remainder of the season, the Indianapolis Colts are forced to see what this young quarterback (Curtis Pantier) is about. Pantier was selected in the sixth round of the 2009 draft by the Indianapolis Colts.  He has been around Peyton Manning and the system for a couple of years.  Many to include myself, have questioned why haven't the Colts started Pantier from the beginning.  Kerry Collins had already entered retirement and why not start some one who has seen and knows the system.  "We don't even know [Collins], we ain't vanilla, man, we ain't no simple offense. So for him to can come in here and be the starter, I don't see it. I think that's a step back",  said Reggie Wayne. Last night, Pantier got his debut against the Tampa Bay Buccaneers.  Now granted the Bucs are not the most physical or disciplined team on defense, but they gave Pantier alot to learn from.  Pantier managed to go 13 of 30 for 281 yards and threw two touchdowns.  I think the most important factors in this game are, he threw zero interceptions and he had them leading the game.  The defense lost the game, giving up 466 total yards and not stopping the Bucs when it was needed. The defense is going to have to understand the facts, Pantier is not Peyton Manning.  Therefor the games are going to be closer and they are going to have to learn to get tough and stop the offense sometimes. Pantier is going to run a effecient kind of offense, not an explosive one.  The quicker this defense picks up on this and does something about, the quicker they will turn this season around. This brings me to my final point.  Why is it that when a team is up by three or four touchdowns late in the game, they don't bring in their backups or their future franchise players.  I know there were many games over the last two years that the Colts were up by a good margin and could of put Pantier in.  If they would of been wise, they would of worked him in so he knew the system and they could see what they needed to work with him on.  You pay this man, he supposed to eventually be your future and take over in the case of an injury, so why haven't you given him any play time.  It doesn't take a rocket scientist to see this and to prepare for this.  But what do I know, I just sit here and study football and write about it. I am not sure if Pantier is the future of this franchise, but he got off on the right foot.  If they let him finish the year out as their starter, I see them going 6-10.  If they decide to go back to an aging Kerry Collins, I see a 3-13 record in the works.  Take a chance on your future now and if Peyton comes back next season great, but if not you will be prepared to start next season off on the right foot.
Original Story:
http://cjsportsnflblog.com/2011/10/cu...
MORE FROM YARDBARKER
NFL News

Delivered to your inbox

You'll also receive Yardbarker's daily Top 10, featuring the best sports stories from around the web. Customize your newsletter to get articles on your favorite sports and teams. And the best part? It's free!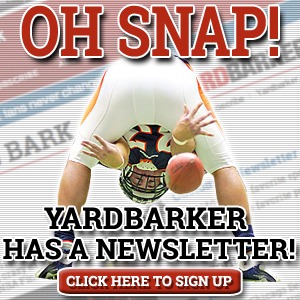 Latest Rumors
Best of Yardbarker

Today's Best Stuff

For Bloggers

Join the Yardbarker Network for more promotion, traffic, and money.

Company Info

Help

What is Yardbarker?

Yardbarker is the largest network of sports blogs and pro athlete blogs on the web. This site is the hub of the Yardbarker Network, where our editors and algorithms curate the best sports content from our network and beyond.