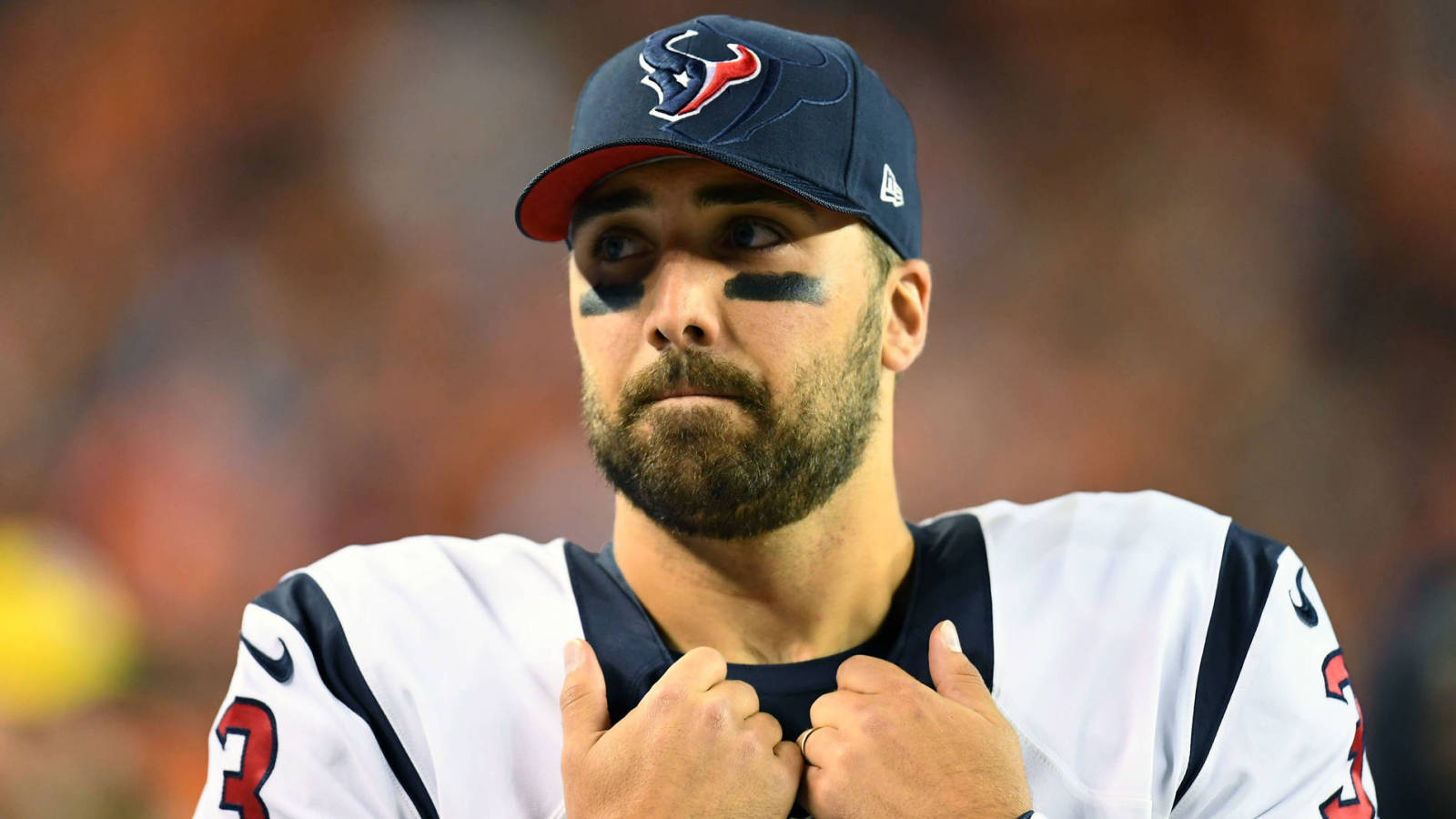 Tom Savage seems pleased that Brock Osweiler is no longer in Houston.
Ron Chenoy-USA TODAY Sports
Tom Savage is, at least for now, the quarterback of the Houston Texans, and he may be taking a few shots at his predecessor as he settles into his new role.
Savage told reporters Monday that he was expecting a "fun and peaceful" quarterback room — which many took as a shot at Brock Osweiler.
Savage "It's going to be a fun and peaceful (QB) room." Interesting.

— John McClain (@McClain_on_NFL) April 17, 2017
There were widespread reports of arguments between Osweiler and coach Bill O'Brien last season, so this reads like a shot at the dysfunction that the former quarterback was a part of.
As for Savage, who had to read Tony Romo rumors all offseason, he's not sweating any potential competition.
Savage "I'm not really worried about the naysayer. They can draft whoever they want. I play for the people who believe in me."

— John McClain (@McClain_on_NFL) April 17, 2017
At this point, it's very clear that Osweiler never came close to working out for Houston. Everyone seems rather pleased that he's gone.
QUIZ: Name every prominent quarterback in the history of the Houston Texans
While there are a few obscure quarterbacks who threw passes for the Houston Texans, the QBs featured in this quiz were the 'top passer' for the team that year, according to the number of yards passing. As an expansion team originating in 2001, the Texans have only had 5 quarterbacks, but have struggled to find a real star. How many of them can you name?
Clue: Years active
MORE FROM YARDBARKER
NFL News

Delivered to your inbox

You'll also receive Yardbarker's daily Top 10, featuring the best sports stories from around the web. Customize your newsletter to get articles on your favorite sports and teams. And the best part? It's free!