Woody Johnson: no hair don't care?
I'd rather see Mitt Romney win this election than the Jets having a winning season. This is what Jets owner Woody Johnson implied when asked if he would you rather have a winning Jets season or a victorious presidential election for Mitt Romney?
Organizations and teams that win championships, for the most part, have one thing in common. They have owners who would do anything to win. Look at the Yankees, the Steinbreinners' always take the teams profits and pour it back into the team so they have the best chance to win. The Mara's of the Giants, the Rooney's of the Steelers, Bob Kraft of the Patriots, Mark Cuban of the Mavericks, all of these people own teams that win and win championships. Why? Because they are relentless in doing what is necessary to make their team championship caliber. Whether it be giving a generous contract to a veteran leader, or getting rid of a cancer in the locker room. These guys don't hesitate to do what's best.
The Jets on the other hand, do the exact opposite. For example, the Steelers cut Santonio Holmes because he only cares about himself. So what do the Jets do, they sign him and it is a disaster. Plaxico Burress has and had a terrible reputation. What do the Jets do, they sign him. Doing this, while getting rid of veteran leadership that might cost a little bit more, but is essential for team success. I believe that Tony Richardson was a vital part of the Jets locker room. I would go as far as saying his impact was almost the equivalent to that of Ray Lewis. The Jets cut him. They also got rid of a major leaders in Damien Woody and Thomas Jones. Two players they have yet to somewhat replace. The reason; save money.
Right now, who is the leader of the Jets? Is there one guy that you can point to and say yes, this person is someone we look to in times of chaos. That man isn't on the team. Veteran leadership is something that is invaluable to a team and to winning. Right now, the Jets don't have that man and it shows.
There is no excuse for having 8 million dollars in cap space for a team that lets face it, need lots of help. They need receiver depth, tight end depth, a consistent running back, and offensive lineman that know something about blocking. These are glaring holes that need to be addressed. If the Yankees have a hole in the pitching rotation, the Steinbreinners and Brian Cashman make a move. They don't sit back and save the money. They assume these problems are going to fix themselves. What is Woody Johnson doing with all this money he made in PSLs and the money he's charging fans to park? (That would be a reasonable $50 for the right to enter the stadium). They had all off-season to make improvements. So what did they do, they traded for Tebow and drafted people. He needs to put money back into the team so they have a chance at winning.
For all I know, Woody Johnson's Super Bowl is seeing Mitt Romney win this election. I know for a fact that the Steinbreinners, Rooney's, Mara's, and the Kraft's, would never say anything like this and that nothing compares to their teams winning. Is Woody Johnson the man to lead this team to the promise land? I think not.
Original Story:
http://feedproxy.google.com/~r/TheJer...
MORE FROM YARDBARKER
NFL News

Delivered to your inbox

You'll also receive Yardbarker's daily Top 10, featuring the best sports stories from around the web. Customize your newsletter to get articles on your favorite sports and teams. And the best part? It's free!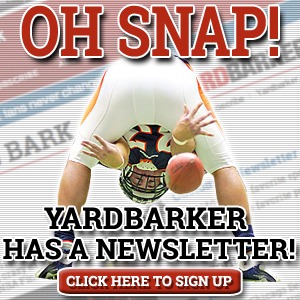 Latest Rumors
Best of Yardbarker

Today's Best Stuff

For Bloggers

Join the Yardbarker Network for more promotion, traffic, and money.

Company Info

Help

What is Yardbarker?

Yardbarker is the largest network of sports blogs and pro athlete blogs on the web. This site is the hub of the Yardbarker Network, where our editors and algorithms curate the best sports content from our network and beyond.