Originally posted on
Sportsnaut
| By Jesse Reed | Last updated 3/19/17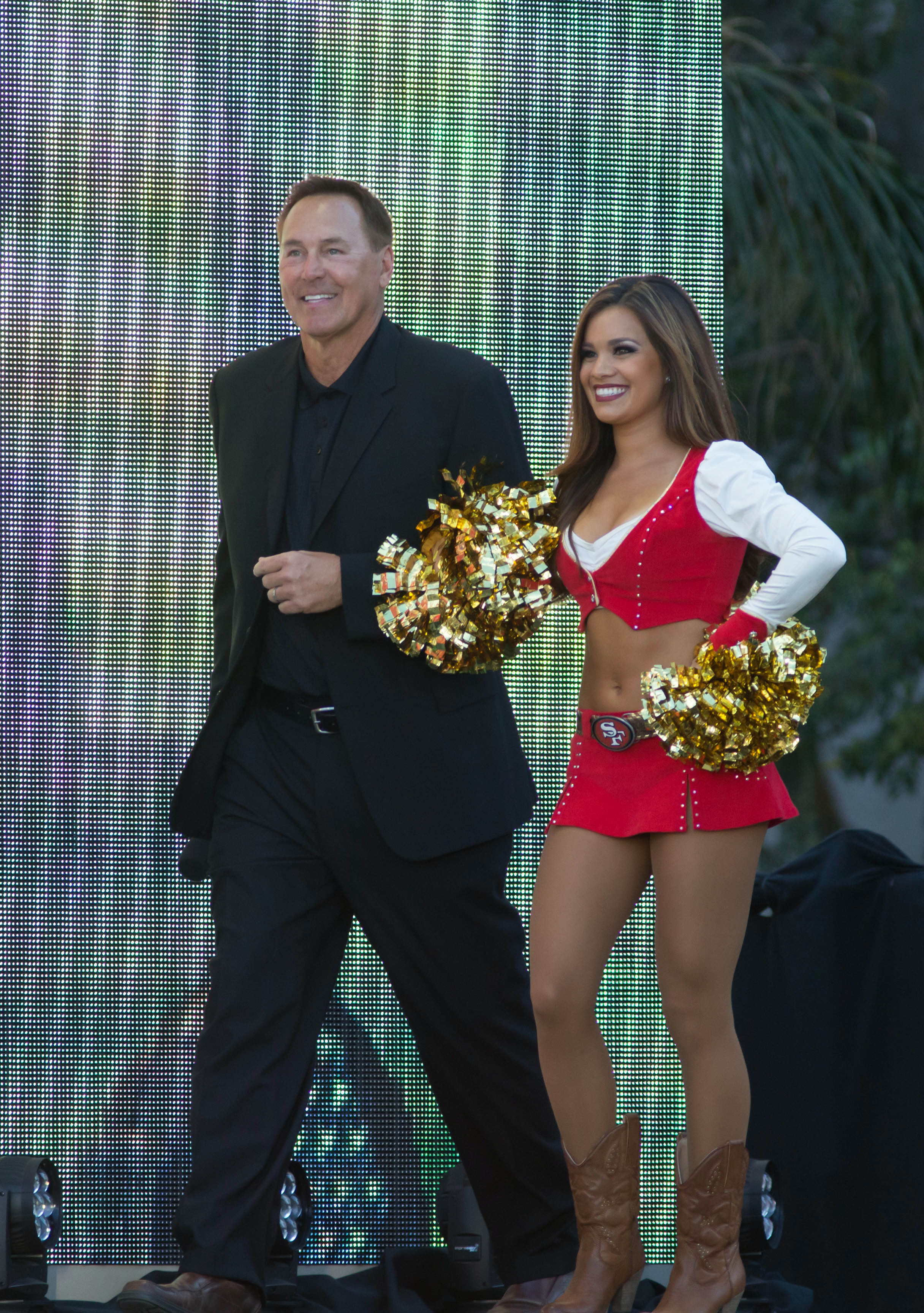 Sep 10, 2015; San Francisco, CA, USA; San Francisco 49ers former player Dwight Clark is escorted onto the stage by a 49ers cheerleader during a NFL Super Bowl 50 kickoff concert at Justin Herman Plaza. 
Kelley L Cox-USA TODAY Sports
Former San Francisco 49ers legend Dwight Clark shocked the NFL world on Sunday by announcing he has been diagnosed with ALS.
Penning a letter that was published on DebartoloHoldings.com, Clark revealed he's been dealing with symptoms from the disease which is also known as Lou Gehrig's Disease, since September of 2015.
"After months of tests and treatment, I got some bad news. I was diagnosed with amyotrophic lateral sclerosis. I have ALS, also known as Lou Gehrig's disease. Those words are still very hard for me to say.

"While I'm still trying to wrap my head around the challenge I will face with this disease over the coming years, the only thing I know is that I'm going to fight like hell and live every day to the fullest."
Clark revealed the loss of strength in his left hand is so significant he cannot open a pack of sugar or button up his shirt. He is also experiencing a loss of strength in his right hand, abs, lower back and right leg, noting he "can't run, play golf or walk any distances."
This is sad news for everyone whose lives have been touched by Clark. He and other NFL stars recently helped Steve Gleason by donating some of his signed memorabilia to Answer ALS, an organization that is dedicated to finding a cure for ALS.
Clark highlighted the strength and unconditional love he's received from his wife Kelly, along with his brother Jeff and his wife and children. Clark also said his former teammates have all contacted him to lend their support. He will not be holding any press conference or answering media questions at this time, asking for privacy as he deals with this challenge.
The 49ers legend finished by writing, "My ultimate hope is that eventually I can assist in finding a cure for ALS, which disrupts the lives of so many and their loved ones."
MORE FROM YARDBARKER
NFL News

Delivered to your inbox

You'll also receive Yardbarker's daily Top 10, featuring the best sports stories from around the web. Customize your newsletter to get articles on your favorite sports and teams. And the best part? It's free!