Joe Flacco was smiling at the end of the game. Maybe a big part of that was a ton of second-guessing criticism was just lifted from his shoulders. I've said it all along--- Flacco makes big-time throws, he just can't always count on his receivers making big-time catches. Well, Sunday, they did... A celebration four weeks in the making featured laughs and hugs, a surprise appearance by team owner Steve Bisciotti and the distribution of hats announcing the Baltimore Ravens' stature as AFC North champions. Joe Flacco threw for 309 yards and two touchdowns, and the Ravens defeated the New York Giants 33-14 Sunday to end a three-game losing streak to secure their second straight division crown. "It feels good," wide receiver Torrey Smith said in the upbeat locker room. "I'm just glad we finally got it done."           The Ravens' beat-up defense was the real hero of the game, however. What a masterpiece of coaching--- and a professional desire to excel shown by the second-team defensive athletes themselves... The Ravens (10-5) led 24-7 at halftime and cruised behind a short-handed defense that harassed quarterback Eli Manning and limited New York to 186 yards. Playing its second game with Jim Caldwell as offensive coordinator, Baltimore scored touchdowns on its first two possessions and amassed a season-high 533 yards -- 289 in the first half alone. "It's about execution, man. It's a simple word, but it's a very tough task to do," said running back Ray Rice, who ran for 107 yards and caught six passes for 51 yards and a touchdown. "This was a championship game for us." After ending their longest losing streak since 2009, the Ravens are assured a home playoff game on the first weekend of January. "We know what's at stake. We want the AFC championship and it starts tonight," safety James Ihedigbo said. "We're not looking at regular season. Playoffs started for us and we're going to keep on playing." The defeat eliminated the defending Super Bowl champion Giants (8-7) from contention in the NFC East and severely damaged their chances of qualifying for the playoffs. New York has lost five of seven and was coming off a 34-0 defeat at Atlanta. In this one, Manning went 14 for 28 for 150 yards and was sacked three times. "Obviously, we have a bad formula going on right here," coach Tom Coughlin said. "We're having trouble stopping people and our offense doesn't hold the ball at all to give the defense a chance to catch their breath. We've had two games in a row, pretty much the exact same scenario." Flacco, meanwhile, rebounded from a stretch in which he committed two turnovers in each of Baltimore's three straight defeats. He completed 25 of 36 passes, ran for a score and did not throw an interception or lose a fumble. He repeatedly picked on cornerback Corey Webster, who simply couldn't contain Smith or Anquan Boldin. Smith caught five passes for 88 yards and a touchdown, and Boldin finished with seven receptions for 93 yards. Backup RB Bernard Pierce gained 123 yards as part of a running attack that generated 224 yards. Baltimore's defense was also impressive despite missing injured linebackers Ray Lewis and Jameel McClain, along with safety Bernard Pollard. New York fell out of a first-place tie in the NFC East. The Giants will need a win over Philadelphia next week and help from other teams to squeeze into the postseason. "I feel badly for everyone in that Giants locker room because they can't turn this thing around either," Coughlin said. "What has happened over the course of the last couple of weeks is very difficult to explain. We just don't look like a well-oiled machine offensively at all." Said Manning: "We knew we had to play our best football at the end of the season to get into the playoffs, and we haven't done that. When you're not playing your best, teams can come out and embarrass you." Baltimore's first drive ended with a 6-yard touchdown pass from Flacco to Smith after officials overturned a fumble by Jacoby Jones at the New York 5 following a replay review. The 73-yard march featured a few new wrinkles from the Ravens, most notably an option pitch from Flacco to Rice and third-string running back Anthony Allen's first catch of the season, a first-down grab at the New York 40. After the Giants went three-and-out for a second straight time, Smith made an outstanding catch behind Webster for a 43-yard gain and Flacco scored from the 1. Manning followed with a 43-yard completion to Rueben Randle before David Wilson ran 14 yards for a touchdown. New York didn't score again until Domenik Hixon caught a 13-yard touchdown pass with 3:18 left. After racking up 52 points against New Orleans, the Giants have totaled 14 in the past two weeks. "All we can do is go out and get back to playing better football," Manning said. The Ravens went up 17-7 midway through the second quarter. After Boldin burned Webster for 39-yard gain on a third-and-19, a replay erased a 9-yard touchdown catch by Jones and forced Baltimore to settle for a field goal. Late in the half, the Ravens moved 76 yards in seven plays for a 24-7 lead. Flacco went 5 for 5, including a 27-yard touchdown pass to Rice. Baltimore opted for ball control in the second half, and the Giants were powerless to stop it. The Ravens moved 82 yards in 16 plays, holding the ball for just short of eight minutes, before Justin Tucker kicked a 20-yard field goal. The lead became 30-7 when Tucker concluded a 13-play, 62-yard drive with a 30-yard field goal. Tucker added his fourth field goal after a 78-yard run by Pierce. Flacco has thrown for a career-high 3,783 yards this season. ... New York defensive linemen Marvin Austin and Chris Canty both left with knee injuries. ... Boldin hurt his shoulder in the third quarter and did not return. ... Baltimore has won 10 straight regular-season home finales and has 13 consecutive home victories over NFC foes. ... It was only the fifth time in 47 games that New York did not force a turnover. ... Baltimore safety Ed Reed will likely hear from the NFL after delivering a big hit on Giants WR Victor Cruz in the fourth quarter that drew a personal foul penalty. I thought the hit was totally legal and completely clean in context of the play. Joe Flacco had a 94.5 Total QBR in Sunday's win over the Giants, his highest Total QBR since Week 1 (95.1). Flacco now has a 66.3 Total QBR at home and a 31.0 Total QBR on the road, which is the second-largest home/road Total QBR differential in the NFL. Flacco will have at least one more home game this season, as the Ravens clinched the AFC North and a home playoff game Sunday.   Team Stat Comparison   NYG   BAL   1st Downs 11 25 Passing 1st downs 7 17 Rushing 1st downs 3 6 1st downs from Penalties 1 2 3rd down efficiency 2-10 11-18 4th down efficiency 0-0 0-0 Total Plays 45 81 Total Yards 186 533 Yards per play 4.1 6.6 Total Drives 10 12 Passing 119 309 Comp - Att 14-28 25-36 Yards per pass 4.3 8.6 Interceptions thrown 0 0 Sacks - Yards Lost 3-31 0-0 Rushing 67 224 Rushing Attempts 14 45 Yards per rush 4.8 5.0 Red Zone (Made-Att) 2-2 2-6 Penalties 6-52 9-92 Turnovers 0 0 Fumbles lost 0 0 Interceptions thrown 0 0 Defensive / Special Teams TDs 0 0 Possession 20:39 39:21  
Original Story:
http://www.ravensfootballmachine.com/...
PLAYERS:
Joe Flacco
,
Steve Bisciotti
,
Torrey Smith
,
Eli Manning
,
Jim Caldwell
,
Ray Rice
,
James Ihedigbo
,
Tom Coughlin
,
Corey Webster
,
Anquan Boldin
,
Bernard Pierce
,
Ray Lewis
,
Jameel McClain
,
Bernard Pollard
,
Jacoby Jones
,
Anthony Allen
,
David Wilson
,
Domenik Hixon
,
Justin Tucker
,
Marvin Austin
,
Chris Canty
,
Ed Reed
,
Victor Cruz
TEAMS:
Baltimore Ravens
,
New York Giants
MORE FROM YARDBARKER
NFL News

Delivered to your inbox

You'll also receive Yardbarker's daily Top 10, featuring the best sports stories from around the web. Customize your newsletter to get articles on your favorite sports and teams. And the best part? It's free!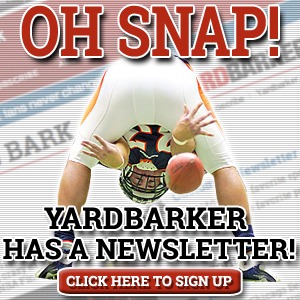 Latest Rumors
Best of Yardbarker

Today's Best Stuff

For Bloggers

Join the Yardbarker Network for more promotion, traffic, and money.

Company Info

Help

What is Yardbarker?

Yardbarker is the largest network of sports blogs and pro athlete blogs on the web. This site is the hub of the Yardbarker Network, where our editors and algorithms curate the best sports content from our network and beyond.