Jets current backup QB Greg McElroy Recently, Greg McElroy was interviewed by a Birmingham, Alabama sports radio show about his rookie year with the New York Jets. McElroy had some eye-opening comments, although they really shouldn't surprise anyone. Below is McElroy's comments to 97.3 the Zone in Birmingham.
"It's definitely not a fun place to be, I can assure you," McElroy said Wednesday on Birmingham, Ala., radio station 97.3 The Zone. "It's the first time I've ever been around extremely selfish individuals. I think that's maybe the nature of the NFL, but there were people within our locker room that didn't care whether we won or lost as long as they … had really had good games individually." "That's the disappointing thing," he continued. "It's going to take a lot to come together next year. I think the fact we struggled at times this year really led to … this corrupt mindset within the locker room. But I think we're going to regroup. I think we'll be a better team because of the trials and tribulations this year."
The comments above drew both good and bad reactions from Jets fans and national media alike. Personally, I have no problem with McElroy coming out and telling like it is. It's pretty obvious the Jets had HUGE issues in the locker-room, so the fact that a rookie has the balls to tell everyone doesn't bother me. It did bother one person though. Erik Ainge, who we've interviewed here before on the Jersey Jets Fan. Ainge, who was also a backup Jets QB in recent years, until an addiction to pain killers and drugs forced him to seek help and retire from the NFL, ended his playing days. Now Ainge is a sports broadcaster in Tennessee and also active on Twitter. Today Erik Ainge had a big message for Greg McElroy, calling him an "entitled brat" who needs to "keep his mouth shut", full tweet is below. Click to go to Twitter Normally, I'd probably rip someone like Greg McElroy up, similar to what Erik Ainge did, for "breaking the locker-room code". But in the case of the Jets this year, there was no locker-room, so there's really no code to break. A locker-room requires teammates, not a bunch of Santonio Holmes' running around pouting when they don't score a touchdown or boost their stats. For Ainge to come out and publicly rip McElroy is pretty ballsy on his part, as Erik's career with the Jets wasn't exactly stellar or much to speak of. What do you think of this whole situation, was Greg McElroy right to call out the problems and selfishness of the Jets locker-room? Or like Erik Ainge said, should he keep his mouth shut because he's an entitled brat? Take the poll below and let us know! Note: There is a poll embedded within this post, please visit the site to participate in this post's poll.  
Original Story:
http://feedproxy.google.com/~r/TheJer...
MORE FROM YARDBARKER
Jets News

Delivered to your inbox

You'll also receive Yardbarker's daily Top 10, featuring the best sports stories from around the web. Customize your newsletter to get articles on your favorite sports and teams. And the best part? It's free!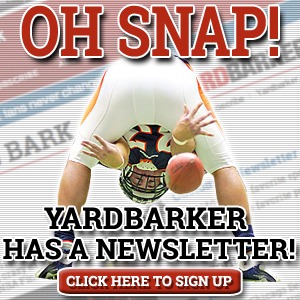 Latest Rumors
Best of Yardbarker

Today's Best Stuff

For Bloggers

Join the Yardbarker Network for more promotion, traffic, and money.

Company Info

Help

What is Yardbarker?

Yardbarker is the largest network of sports blogs and pro athlete blogs on the web. This site is the hub of the Yardbarker Network, where our editors and algorithms curate the best sports content from our network and beyond.