Gisele brings focus on Brady's late career back to head injuries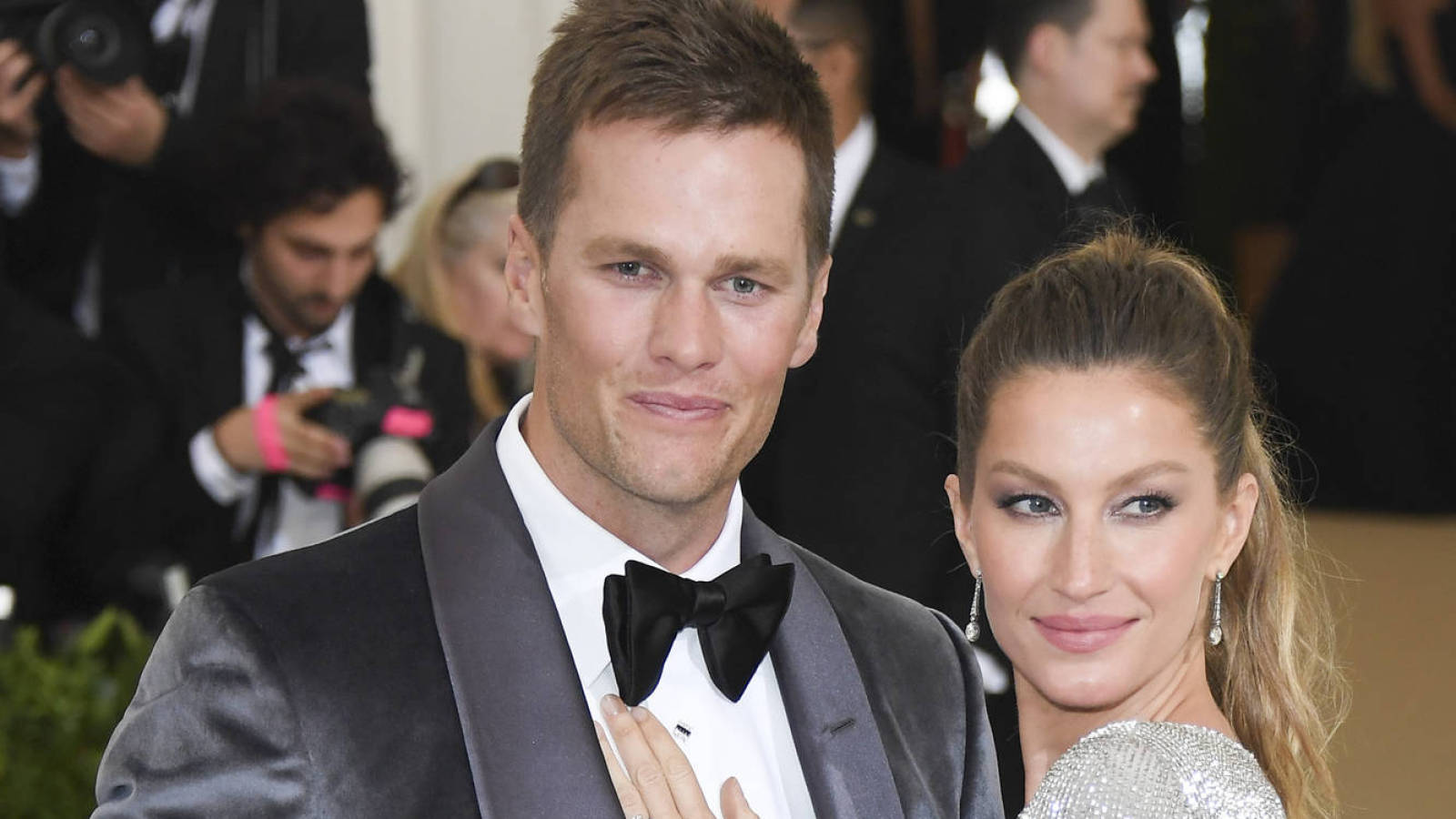 Supermodel Gisele raised eyebrows with her comments about her husband Tom Brady's concussion history.
Venturelli/Getty Images
What's the difference between a brain that has sustained injuries from playing football until the age of 40 and a brain that has sustained injuries until the age of 45? Even if all brains had the same chance of developing CTE and players all took roughly the same amount of contact to the head, there's been little chance for science to determine how much damage could result from five more years of football.
That makes the case of Tom Brady all the more difficult to parse. Obviously some amount of additional head injury is the cost for playing five years in the NFL at any age. Somehow, at least as far as we know, all the quarterbacks who have played into their mid-40s — Vinny Testaverde, Warren Moon, Steve DeBerg, let's even count George Blanda — escaped some of the worst effects of head injuries. That's as much luck as anything else, but it means there is no true cautionary tale in place to counter Brady's seemingly limitless ambition for on-field success.
Without a doubt, Tom Brady knows he assumes added risk every time he sets foot on an NFL field. Fans may not have been fully aware of the long-term dangers until a few years ago, but they understand now, as they know the NFL hardly provides a full picture of the amount of head injuries that happen during games. If you want an example of how little the league really cares about the concussion protocol, go back to January when the Dolphins were found by both the league and the players union to have not followed it with quarterback Matt Moore. The Dolphins were let off with a warning, and another message was sent that the protocol is little more than lip service, or merely a suggestion.
Gisele's statement that Tom Brady has a more extensive concussion history than many know and suffered a concussion that was unreported in 2016 should come as a surprise to absolutely no one who follows the NFL regularly. Perhaps it raises more of a stink about the Patriots' cagey tactics with the weekly injury report. Ultimately, though, fans understand there's plenty of suspicion to go around with concussions. It's certainly not just the Pats.
The now-retired supermodel has made it clear she would prefer her husband to retire from football. According to Tom Brady, she asked him no fewer than three times the night the Patriots won Super Bowl LI, but he blew off her request. Brady likely made things even more heated when he snidely addressed the issue again in an interview with ESPN early this week. After mentioning that he may explore playing into his late 40s, he was reminded that Gisele would be firmly against the idea.
"My wife says lots of things sometimes," Brady continued through the faint trace of a chuckle. "She makes decisions for our family that I've got to deal with. Hopefully she never says, 'Look, this has to be it.' ... My wife and my kids, it's a big investment of their time and energy, too."
Most of the discussion of Brady's continued playing career centers on when we will finally observe a decline in his ability now that he's about to reach 40. Little of it bothers with his health. That's an easy thing to ignore now that he is outwardly fine. By revealing that there are concussions that either her husband is unilaterally hiding or the Patriots are concealing, Gisele can change the conversation about Brady's continued play.
Suddenly the discourse is more about how much damage is Brady doing to himself and not whether he can match the amount of rings Michael Jordan won in basketball. That may not be enough for Brady to change his mind about football immediately, but it'll make him think twice about dismissing his wife's concern in a public forum so curtly again. 
QUIZ: Name every prominent quarterback in the history of the New England Patriots
While there are obscure quarterbacks who threw passes for the New England Patriots, the QBs featured in this quiz were the 'top passer' for the team that year, according to the number of yards passing. We have identified 14 (with some repeats), how many of them can you name?
Clue: Years active
MORE FROM YARDBARKER
Patriots News

Delivered to your inbox

You'll also receive Yardbarker's daily Top 10, featuring the best sports stories from around the web. Customize your newsletter to get articles on your favorite sports and teams. And the best part? It's free!