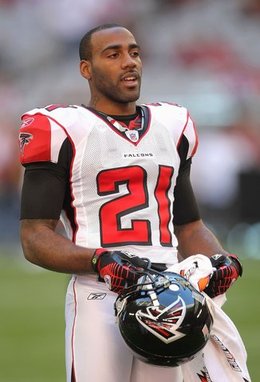 AP Image Losing in the NFL usually leads to the proverbial finger-pointing by media and fans to figure out "Who done it?"  After Sunday's loss to the Cowboys, Redskins cornerback DeAngelo Hall jumped the route on the situation and put the blame squarely on his own shoulders. His conclusion was, that for his cost vs. provided value, he would cut himself from the roster. On Wednesday, he softened his words, but didn't back down from his assertion that this team needs to be more accountable. "If I'm the only one that feels that they could improve on their performance, then we've got a problem," he said, bluntly.  "That needs to be the echo from everyone in this locker room.  We need to hold ourselves to a higher standard, because that's the only way we're gonna get a win." It's been a down year for Hall, statistically speaking, who has 72 tackles and two takeaways through 10 games.  In 2010, he finished with 112 tackles and eight takeaways (six interceptions). But no matter what the stat
Read the rest of this story...
MORE FROM YARDBARKER
NFL News

Delivered to your inbox

You'll also receive Yardbarker's daily Top 10, featuring the best sports stories from around the web. Customize your newsletter to get articles on your favorite sports and teams. And the best part? It's free!