When did Andre Johnson get picked?   It's not often when you get a chance to do something that takes vision and time to put together, which turns into one of the more interesting posts we have done in some time. We enlisted the help of  TX Cleaver, Big Ron and Jake Langerkamp, who have been fans with the team since it's inception in 2002. We asked all three to join us in a mock draft using, as players to draft from, only the Houston Texans' players who have ever suited up for the team since 2002. All three were intrigued by the idea and immediately accepted the offer.  Of course, we only used four teams to complete the draft due to the short life span of the franchise and overall depth in positions. Draft boards were made and a random draft order was selected by a nine-year old (my daughter) out of a hat.     Did Seth Payne make a roster? The Draft Order: 1. TX Cleaver 2. Big Ron 3. Jake 4. Pat   Rules 1. Snake draft. 1-4 then go in reverse 4-1 and so on until we filled our teams. 2. Offense will have: 1 QB, 1, RB, 1 FB, 1 TE, 3 WRs, 2 Offensive tackles, 2 Offensive Guards, 1 Center 3. Defense will have (you can set up your own Defense. 4-3 or 3-4) 4-3 will have 2 DEs, 2 DT, 3 LBs, 3 CBs, 2 S 3-4 will have 2 DEs, 1 DT, 2  ILBs, 2 OLBs, 3 CBs, 2 S 4. Special Teams: 1 K and 1 P and 1 Returner (Can't be someone on your drafted roster) 5. You can pick any player that has suited up for the Texans since 2002. Free agents acquired in 2013 are not eligible for the team. Where did Vonta Leach end up?   The entire draft took over two days via text and there was plenty of discussion about how these teams developed. 108 current and former Texans players were drafted onto one of the four teams. See who made the cut and let us know if there are any players that might have been missed.      The Draft   Cleaver Big Ron Jake Pat Round 1 1 2 3 4   Andre Johnson, WR J.J. Watt ,DE Duane Brown, OT Johnathan Joseph, CB Round 2 8 7 6 5   DeMeco Ryans, ILB Matt Schaub, QB Arian Foster, RB Brian Cushing, ILB Round 3 9 10 11 12   Kareem Jackson, CB Mario Williams, DE Dunta Robinson, CB Chris Myers, C Round 4 16 15 14 13   Steve McKinney, C Eric Winston, OT Sage Rosenfels, QB Aaron Glenn, CB Round 5 17 18 19 20   Danieal Manning, S Chester Pitts, OT Antonio Smith, DE T.J. Yates, QB Round 6 24 23 22 21   N.D. Kalu, DE Marcus Coleman, CB Owen Daniels, TE Glover Quin, S Round 7 25 26 27 28   Ephraim Salaam, OT Domanick Davis, RB Wade Smith, OG Mike Brisiel, OG Round 8 32 31 30 29   Bernard Pollard, S Kevin Walter, WR Connor Barwin, OLB Gary Walker, DE Round 9 33 34 35 36   Brice McCain, CB Jacoby Jones, WR Brooks Reed, OLB Seth Payne, NT Round 10 40 39 38 37   Jaime Sharper, ILB Joel Dreessen, TE Jason Allen, CB Ben Tate, RB Round 11 41 42 43 44   Earl Mitchell, NT Kailee Wong, OLB Ben Jones, C Vonta Leach, FB Round 12 48 47 46 45   Steve Slaton, RB Brandon Brooks, OG Corey Bradford, WR Whitney Mercilus, OLB Round 13 49 50 51 52   James Casey, FB Robaire Smith, DE Tim Jamison, DE Jay Foreman, ILB Round 14 56 55 54 53   Derek Newton, OT Mike Flanagan, C Rashad Butler, OT DeVier Posey, WR Round 15 57 58 59 60   Fred Weary, OG Brandon Harris, CB Fred Bennett, CB Jabar Gaffney, WR Round 16 64 63 62 61   Andre Davis, WR Jacques Reeves,CB Lawrence Vickers, FB Charles Spencer, OG Round 17 65 66 67 68   Garrett Graham, TE Will Demps, S Tim Dobbins, ILB Troy Nolan, S Round 18 72 71 70 69   Antwan Peek, OLB Zac Diles, ILB Quintin Demps, S Keshawn Martin, WR Round 19 73 74 75 76   Lestar Jean, WR Marlon McCree, S Antoine Caldwell, G Jason Babin, OLB Round 20 80 79 78 77   DeMarcus Faggins, CB Chris White, OG Morlon Greenwood, ILB Roc Carmichael, CB Round 21 81 82 83 84   Anthony Weaver, DE Travis Johnson, DT Trindon Holliday, KR Amobi Okoye, DE Round 22 88 87 86 85   Phillip Buchanon, R Xavier Adibi, ILB Frank Okam, NT Jerome Mathis, KR Round 23 89 90 91 92   Shaun Cody, NT David Anderson, WR Dorin Dickerson, WR Kris Brown, K Round 24 96 95 94 93   Shelley Smith, OG Neil Rackers, K Brett Hartmann, P Seth Wand, OT Round 25 97 98 99 100   Shayne Graham, K Jermaine Lewis, R Derrick Mason, WR Billy Miller, TE Round 26 104 103 102 101   Chad Stanley, P Matt Turk, P Eugene Wilson, S Donnie Jones, P Round 27 105 106 107 108   David Carr, QB Moran Norris, FB Randy Bullock, K Ryan Harris, OT   Lineups Offense Cleaver Big Ron Jake Pat Quarterback David Carr, QB Matt Schaub, QB Sage Rosenfels, QB T.J. Yates, QB Runningback Steve Slaton, RB Domanick Davis, RB Arian Foster, RB Ben Tate, RB Fullback James Casey, FB Moran Norris, FB Lawrence Vickers, FB Vonta Leach, FB Wide Receivers Andre Johnson, WR Kevin Walter, WR Corey Bradford, WR DeVier Posey, WR Andre Davis, WR Jacoby Jones, WR Dorin Dickerson, WR Jabar Gaffney, WR Lestar Jean, WR David Anderson, WR Derrick Mason, WR Keshawn Martin, WR Tight End Garrett Graham, TE Joel Dreessen, TE Owen Daniels, TE Billy Miller, TE         Offensive Tackles Ephraim Salaam, OT Eric Winston, OT Duane Brown, OT Seth Wand, OT Derek Newton, OT Chester Pitts, OT Rashad Butler, OT Ryan Harris, OT Offensive Guards Fred Weary, OG Brandon Brooks, OG Wade Smith, OG Mike Brisiel, OG Shelley Smith, OG Chris White, OG Antoine Caldwell, G Charles Spencer, OG Center Steve McKinney, C Mike Flanagan, C Ben Jones, C Chris Myers, C         Kicker Shayne Graham, K Neil Rackers, K Randy Bullock, K Kris Brown, K Returner Phillip Buchanon, R Jermaine Lewis, R Trindon Holliday, R Jerome Mathis, R   Analysis David Carr is leading Cleaver's team. Cleaver The biggest concern on my squad is Super Bowl Champion David Carr at quarterback, though Schaub showed late last year that the gap isn't quite as big as it once was. I tried to draft a team that avoided major flaws (see: Eugene Wilson.) There were some positions with a major drop-off after the top guys, like wide receiver and safety. The dearth of quality at those positions over the years is alarming, and not coincidentally reflects the Texans' draft strategy. On the offensive line, there is a quick drop after the 2011 squad. Also, there have only been three centers. I like the veteran combo of Ephraim Salaam, Fred Weary, and Seth McKinney with the young guys mixed in. The James Casey, Garrett Graham and Steve Slaton combo gives Carr three outstanding targets in his comfort zone (7 yards.) I went with big wide receivers and probably came away with the most solid receiving corps and the number one overall pick Andre Johnson.   Ron My OL was an early priority so I immediately jumped on the 2nd and 3rd best O-linemen in Texans history. Eric Winston slides in at my RT, and I decided on Chester Pitts Eric Winson anchor's Ron's offensive line. at LT, the position where he began his career. I went with Mike Flanagan at center, a solid enough pivot man. I later added a huge upside guy in Brandon Brooks along with a solid glue guy w/ starts under his belt in Chris 'Catfish' White at RG/LG, respectively. Very pleased with this group at the spots I took them. Behind them I reunited the 1st productive Texans backfield with the original rock-head, Moran Norris, leading for Domanick (Davis) Williams. My receiving options, albeit sans-80, are also a pretty solid group with Kevin Walter and Jacoby Jones outside, David Anderson in the slot, and the über-reliable Joel Dreessen at TE. Other than an occasional Jacoby flake move, I think it's a pretty strong unit.   The cornerstone of Jake's offense, Duane Brown Jake If I was an offensive coordinator, everything on offense would be established by running the ball. Luckily, the Texans have had a similar philosophy under Gary Kubiak. The franchise's best LT in its history Duane Brown was my first pick and I filled out the rest of the O line with an established veteran (Wade Smith), a promising young center who can play guard (Ben Jones) and two younger veterans who have showed flashes (Rashad Butler and Antoine Caldwell). That line blocking for All Pro RB Arian Foster with better than adequate FB Lawrence Vickers paving the way would lead to an impressive rushing attack. Unfortunately, I waited to draft WR's and quickly realized how light the position was in Texans' history. Corey Bradford was productive in the early days despite the David Carr experience, and I always thought Dorin Dickerson was too physically talented to not develop into a decent starter, even though that is exactly what happened. I was actually pleased with my late selection of Derrick Mason, especially because his possession receiving skills would be needed to move the chains. I jokingly told Cleave, Ron and Pat that Owen Daniels might have over 100 receptions in my offense. Sage Rosenfels, the second best QB to ever take snaps for the Texans, would need to hit someone on crossing routes after effective boot-action fakes.   Yates is the key to Pat's offense. Pat To be honest, I am alittle concerned with my offense in general, especially at the offensive tackle positions. The middle of the offensive line is our strength with Mike Brisiel, Chris Myers and Charles Spencer who can clear the way for Tate, with Vonta Leach lead blocking the run game can be good. If we can get the pre-divisional round T.J. Yates, we have a chance to put up some points and with our unproven but talented wide receiver group, there is talent there especially with the life DeVier Posey showed late in 2012. Rounded out with one of the more under appreciated tight ends in Texans history in Billy Miller, this offense has potential.   Defense Cleaver Big Ron Jake Pat Defenisive Ends N.D. Kalu, DE J.J. Watt ,DE Tim Jamison, DE Gary Walker, DE Anthony Weaver, DE Mario Williams, DE Antonio Smith, DE Amobi Okoye, DE Defensive Tackles Earl Mitchell, NT Robaire Smith, DT Frank Okam, NT Seth Payne, NT Shaun Cody, NT Travis Johnson, DT     Inside Linebackers DeMeco Ryans, ILB Zac Diles, ILB Tim Dobbins, ILB Brian Cushing, ILB Jaime Sharper, ILB Xavier Adibi, ILB Morlon Greenwood, ILB Jay Foreman, ILB Outside Linebackers Antwan Peek, OLB Kailee Wong, OLB Connor Barwin, OLB Whitney Mercilus, OLB     Brooks Reed, OLB Jason Babin, OLB Cornerbacks Kareem Jackson, CB Marcus Coleman, CB Dunta Robinson, CB Johnathan Joseph, CB Brice McCain, CB Brandon Harris, CB Jason Allen, CB Aaron Glenn, CB DeMarcus Faggins, CB Jacques Reeves,CB Fred Bennett, CB Roc Carmichael, CB Safeties Danieal Manning, S Will Demps, S Quintin Demps, S Glover Quin, S Bernard Pollard, S Marlon McCree, S Eugene Wilson, S Troy Nolan, S Punter Chad Stanley, P Matt Turk, P Brett Hartmann, P Donnie Jones, P   Analysis  Jaime Sharper on the inside for Cleaver's defense. Cleaver I ended up with a 4-3 defense, based on how the picks played out. The Linebackers are fantastic with DeMeco Ryans and Jaime Sharper, and the front four aren't bad either. Though it pained me to draft Shaun Cody, the value was too good to pass up. Playing him and Earl Mitchell is a better version than Kubiak trying to convince us they are a singular synergistic nose tackle. The secondary should be able to camouflage the original "Petey" DeMarcus Faggins in coverage. Grabbing both Danieal Manning and Bernard Pollard shapes the defensive backfield and the best safety combination since the start of 2002.   Ron All the top CBs went off the board fairly early so I was glad Marcus Coleman was still around in the 6th round for a solid DB to lead that group. With slim pickings left, I went with young Mario Williams is one of Ron's bookends. Brandon Harris as a decent nickel and used a later pick for Jacques Reeves as my other boundary CB. I dug deep for Will Demps and Marlon McCree as my safeties, both with very solid, 2-year stints in H-Town. Hey, what can I say? We all know the Texans' DB legacy is far from illustrious. Kailee Wong adds a leader and versatile producer for my LB corps. Zac Diles and Xavier Adibi give me two pretty good athletes to go with Wong, who I'd likely have at Mike backer with X at Sam and Zac at Will.  The DBs and LBs should benefit from a D-Line group that I consider the strength of my squad. Mario Williams at LDE and J.J. Watt at RDE would be a serious problem for any set of OTs they'd face. Then I paired Travis Johnson with his former mentor, Robaire Smith, at my DT spots. Top to bottom, certainly a solid enough stop unit.     Frank Okam, the nose tackle that Jake uses to plug the middle. Jake  I embraced Wade Phillips' one gap 3-4 concept for the construction of my defense. Antonio Smith has been so effective getting penetration against guards under Wade, and bookend Tim Jamison shares a lot of the same attributes as the Ninja, albeit not in as great abundance. I selected one of the few legit NT's in the Texans history with Frank Okam as I felt Wade could return to the Pat Williams style big man like he had in Buffalo. Brooks Reed and Connor Barwin can both play the strong and weak side because of their athleticism and ability to drop in coverage. In fact, Barwin is one of three Texans to ever tally double-digit sacks and Barwin, Smith and Reed finished first second and third in sacks in 2011. Tim Dobbins is a thumper and Morlon Greenwood had good 100+ tackle seasons that are largely forgotten due to playing on Richard Smith's defenses. I believe Dunta Robinson prior to his injury was the best the Texans have seen (sorry J Jo) and Jason Allen was a ballhawk even if also prone to getting burnt. Fred Bennett was a revelation his rookie season and then faded to obscurity, but I'll take that version for my squad. My safety corps is hurting. I told Pat I wanted the 2011 version of Quintin Demps, and my soul died a little bit when I selected Eugene Wilson. In fact, Pat's succinct reaction was "Oh."   Johnathan Joseph makes up one side of Pat's corner-back tandem Pat Defensively, the strength lies up the middle for the defense, Seth Payne, Jay Foreman and Brian Cushing are a solid group in our 3-4 defense. Gary Walker joins his old teammate with Payne which gives us a solid front for the run D. Throw in the fact we have arguably the two best corners in Texans history with Aaron Glenn and Johnathan Joseph, the pass coverage is solid, along with Glover Quin playing close to the line and covering underneath routes. Biggest question marks come with Whitney Mercilus and Jason Babin and how they can defense the run, and if they can give a solid pass rush.   You can follow Patrick on Twitter.  He is the Editor of State of the Texans. Also don't forget to follow TXCleaver, Big Ron and Jake on twitter and talk Texans with them.   
Original Story:
http://www.stateofthetexans.com/?p=11168
PLAYERS:
Andre Johnson
,
Seth Payne
,
Vonta Leach
,
J.J. Watt
,
Duane Brown
,
Johnathan Joseph
,
DeMeco Ryans
,
Matt Schaub
,
Arian Foster
,
Brian Cushing
,
Kareem Jackson
,
Mario Williams
,
Dunta Robinson
,
Chris Myers
,
Steve McKinney
,
Eric Winston
,
Sage Rosenfels
,
Danieal Manning
,
Chester Pitts
,
Antonio Smith
,
T.J. Yates
,
Owen Daniels
,
Ephraim Salaam
,
Domanick Davis
,
Wade Smith
,
Mike Brisiel
,
Bernard Pollard
,
Kevin Walter
,
Brice McCain
,
Brooks Reed
,
Joel Dreessen
,
Ben Tate
,
Earl Mitchell
,
Kailee Wong
,
Ben Jones
,
Brandon Brooks
,
Corey Bradford
,
Whitney Mercilus
,
Robaire Smith
,
Tim Jamison
,
Jay Foreman
,
Derek Newton
,
Rashad Butler
,
DeVier Posey
,
Fred Weary
,
Brandon Harris
,
Jabar Gaffney
,
Andre` Davis
,
Jacques Reeves
,
Lawrence Vickers
,
Charles Spencer
,
Garrett Graham
,
Will Demps
,
Tim Dobbins
,
Antwan Peek
,
Quintin Demps
,
Keshawn Martin
,
Lestar Jean
,
Marlon McCree
,
Antoine Caldwell
,
Jason Babin
,
DeMarcus Faggins
,
Chris White
,
Morlon Greenwood
,
Roc Carmichael
,
Anthony Weaver
,
Phillip Buchanon
,
Jerome Mathis
,
Shaun Cody
,
Neil Rackers
,
Brett Hartmann
,
Seth Wand
,
Shayne Graham
,
Derrick Mason
,
Billy Miller
,
Matt Turk
,
Eugene Wilson
,
Moran Norris
,
Randy Bullock
,
Ryan Harris
,
Seth McKinney
,
Gary Kubiak
,
Wade Phillips
TEAMS:
Houston Texans
,
Baltimore Ravens
,
Philadelphia Eagles
,
Buffalo Bills
,
Kansas City Chiefs
,
Seattle Seahawks
,
Tennessee Titans
,
Denver Broncos
,
Cleveland Browns
,
Jacksonville Jaguars
,
Detroit Lions
,
Washington Redskins
MORE FROM YARDBARKER
NFL News

Delivered to your inbox

You'll also receive Yardbarker's daily Top 10, featuring the best sports stories from around the web. Customize your newsletter to get articles on your favorite sports and teams. And the best part? It's free!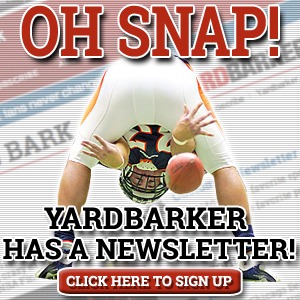 Latest Rumors
Best of Yardbarker

Today's Best Stuff

For Bloggers

Join the Yardbarker Network for more promotion, traffic, and money.

Company Info

Help

What is Yardbarker?

Yardbarker is the largest network of sports blogs and pro athlete blogs on the web. This site is the hub of the Yardbarker Network, where our editors and algorithms curate the best sports content from our network and beyond.