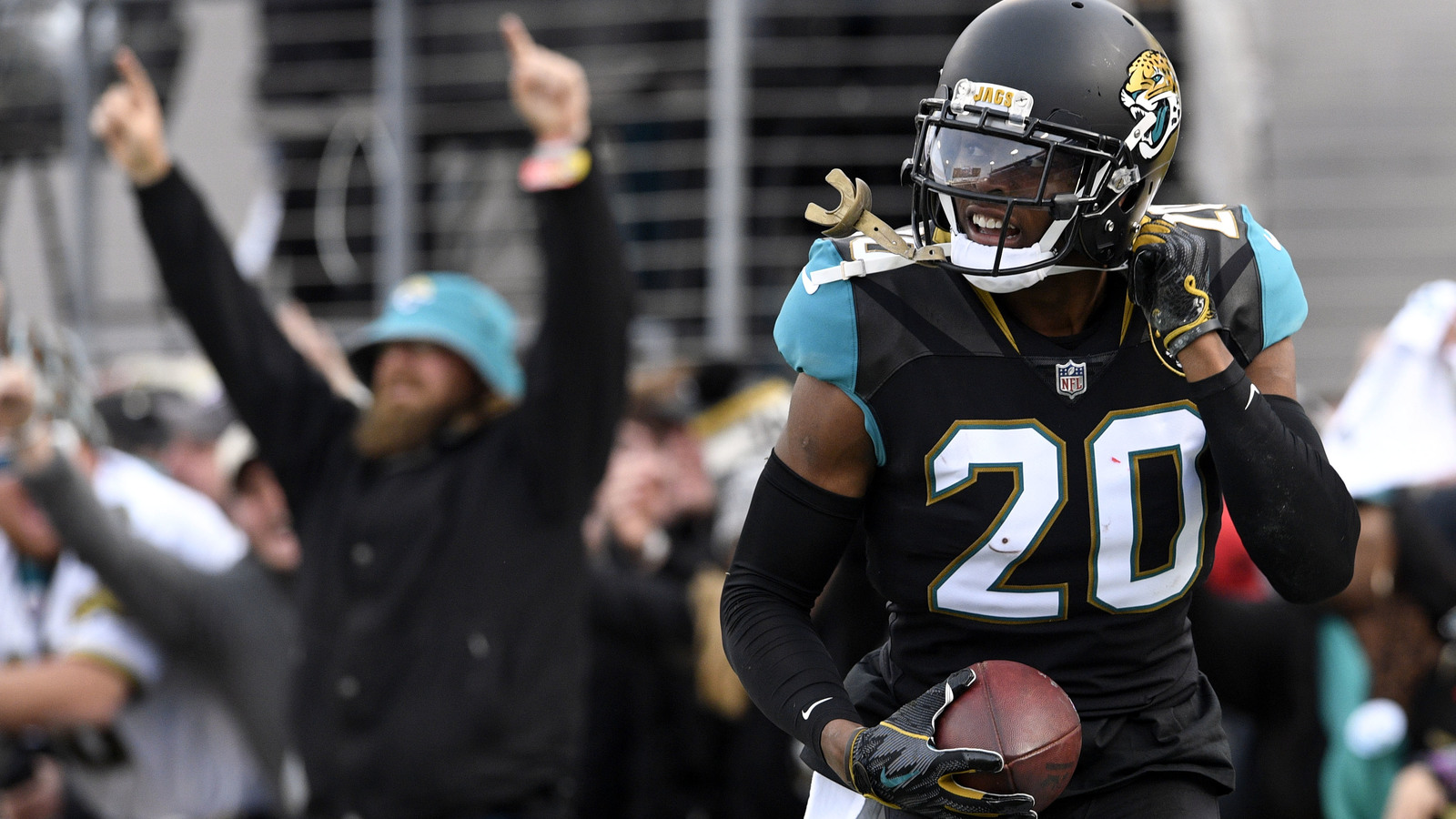 Tommy Gilligan-USA TODAY Sports
Jaguars fans and players alike are fired up after the team's 45-42 win over the Steelers — a bit too much, perhaps.
The Jaguars jumped out to a 28-7 lead and emerged from Heinz Field victorious in the AFC divisional playoff game, and the team has now punched its ticket to Foxboro for a matchup against the Patriots, with a conference title on the line.
The team was welcomed back to Jacksonville at EverBank Field on Sunday night, as the city opened the venue for fans to greet Jaguars players. Fans were seen chanting "We want Brady!", but the bulletin-board material didn't stop there. Jaguars All-Pro cornerback Jalen Ramsey addressed the crowd, and issued a bold prediction in doing so.
"We goin' to the Super Bowl, and we gonna win that b—-!" Ramsey said, via a video posted by Sports Illustrated.
You can watch the video if interested in seeing Ramsey deliver his bold guarantee to Jaguars fans, but be warned — it includes explicit language.
Poking the bear is not a good idea, as the Titans found out during Saturday's blowout loss. Titans safety Kevin Byard called out Tom Brady a few days before the game, and it didn't end well for him and his teammates. Guaranteeing a win against a team playing in its seventh consecutive AFC title game probably isn't the best way to approach the pivotal matchup, and we have to wonder what the coaching staff thinks of Ramsey's bold claim. It's too late to take it back now, though, so we'll just have to wait and see how the game plays out.
MORE FROM YARDBARKER
NFL News

Delivered to your inbox

You'll also receive Yardbarker's daily Top 10, featuring the best sports stories from around the web. Customize your newsletter to get articles on your favorite sports and teams. And the best part? It's free!