Originally posted on
Sportsnaut
| By Jesse Reed | Last updated 7/4/16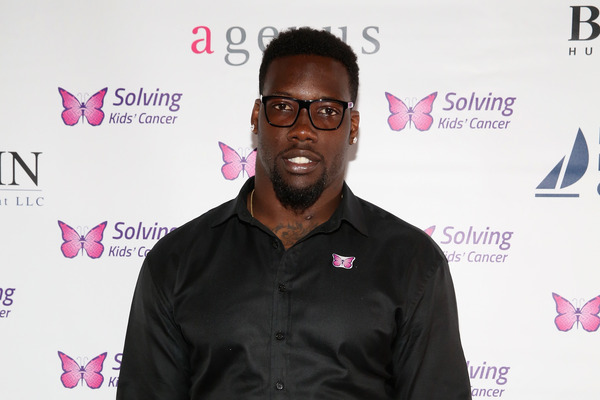 Jason Pierre-Paul is making sure to use the Fourth of July as a day of reflection regarding his fireworks accident last year.
Robin Marchant/Getty Images
One year to the day of the 4th of July accident that would change his life forever, Jason Pierre-Paul shared a heartfelt message sent to him by therapist Deborah Austin.
"Sometimes events change our lives. Sometimes those events change the lives of the ones we come in contact with. Even though I've been a therapist of 30 years, you pulled the best out of me during our short time together! Have a safe and Happy Fourth!
It is truly remarkable how comfortable Pierre-Paul has become at showing off his mangled hand. He lost half his fingers on his right hand when a firework blew up while he held it and required multiple surgeries to fix the extensive damage.
Last year, in an SI.com feature on his recovery, Austin spoke about what she saw when he first started to see her.
"Jason came in still with open wounds from the explosion injury and pinning for fractures in his hand," says Austin. "He had several procedures and every time we would have to hold up waiting for the integrity of the skin and sutures to heal."
In the end, she said you'd have to give him "an A-plus" for his work in recovery, noting "he's not done yet."
Appearing in eight games last year following his harrowing holiday incident, Pierre-Paul showed some spark of his old self on the gridiron. He posted just one sack but did enough to earn a one-year deal with the New York Giants worth $10 million.
He's already made it clear that he is spending his 4th of July holiday in a place that is far removed from fireworks (more on that here).
But other than having a healthy respect for dangerous implements better handled by professionals, it's clear the young man came out of the ordeal perhaps more whole than ever before.
MORE FROM YARDBARKER
Giants News

Delivered to your inbox

You'll also receive Yardbarker's daily Top 10, featuring the best sports stories from around the web. Customize your newsletter to get articles on your favorite sports and teams. And the best part? It's free!