Found November 29, 2011 on Fox Sports Detroit:
Heres the lesson. Just say youre sorry. Why is that so hard for some people -- especially one of the strongest people on the planet? Move over, Mel Gibson and Bill Clinton. You have company on the list of the lamest apologies of all time. Ndamukong Suh was suspended for two games by the NFL on Tuesday and there are two parallel reactions: 1. Ouch. 2. Good. I believe that he got one of those games for his post-game, post-stomp press gathering when he said absolutelynothingofvalue. Wouldnt you think someone on the Lions staff who has some experience in public relations would have pulled Suh aside and asked, Ok, what are you thinking about saying here? Which would have been followed by a gasp and then, Please, dear God, dont say that. There should be an understanding that a nationally televised broadcast will provide video proof that you werent just trying to (and Im using the quote fingers here) regain your balance by thrusting your foot into the arm of a guy whose head you had just angrily driven thrice into the turf. The later Facebook, umm, clarification rang fairly hollow after these post-game comments: I was on top of a guy being pulled down and trying to get up off the ground, which is why you see me pushing his helmet down, Suh said. As Im getting up, Im getting pushed, so Im getting myself unbalanced. "With that a lot of people are going to interpret it as or create their own storylines ... but I know what I did, and the man upstairs knows what I did. Roger Goodell just smiled after being referred to as the man upstairs. You could almost see this coming as the Lions and their fan base celebrated the new status as football's Bad Boys. The new rally cry became, Were not going to get pushed around any more! -- borrowed from, I believe, the Crips. In the National Football League, its a fine line between physical play and assault, as it is. With this Lions team that line became fine and blurred. Apparently, Suh knows the hot-line number to the commissioner. After a private audience with Goodell a couple of weeks ago to make sure everyone was on the same page as to whats legal and whats mayhem (Did they not cover stomping?), Suh took another proactive step by calling Goodell over the weekend. But thats a bit like breaking curfew and calling your parents on the way home to check in. Youre still going to get it when you get home. And as it was with you and your parents, Suh is being grounded. No football for two weeks, young man. Door-slam. You just think about what you did! Oh, and you lose 165,000 in "allowance." Suh had been fined before, and losing money clearly didnt affect his ability to maintain composure on the field. But successful coaches will tell you, you take away a guys playing time and THAT will get his attention. Suh is not only under the microscope of the league and every official within it but also that of his teammates. Theyre a team whose great start has eroded and now are on the very edge of missing the playoffs. You dont think there will be teammates looking at arguably their best player sideways now if they finish a game out because he wasnt there for two of their last five? That is pressure. And there should be no doubt that now Suh's attention has been gained. Suh is an intelligent, charming young man off the field. Thats where hell be while his teammates are on it, for two successive Sundays. He owns the right to appeal, of course, but based on his post-game apology, probably not the ability in this instance. Take the medicine, swallow hard, get back, get focused. Elton John was right. Sorry seems to be the hardest word.
Original Story:
http://www.foxsportsdetroit.com/11/29...
THE BACKYARD
BEST OF MAXIM
RELATED ARTICLES
Ndamukong Suh's ejection on Thursday for stomping on Packers' lineman Evan Dietrich-Smith certainly didn't endear himself to fans and players alike. But credit Suh for at least not taking his aggression to the obvious next level: magical powers and ripping off limbs. In the latest of a series of videos depicting news events, the Lions' defensive tackle is seen using...
Honestly, Detroit Lions defensive tackle Ndamukong Suh got off easy in my opinion.  With Suh's reputation, just a two game suspension for intentionally stomping on an opposing player is less than I expected. Five days after Suh stomped on Packers offensive lineman Evan Dietrich-Smith, the NFL announced yesterday that Suh will be suspended for the Lions' next two games.  This...
No real surprise here, the NFL has suspended Eagles Ndamukong Suh for two games without pay following the Thanksgiving day "stomp" in the game against the Green Bay Packers. That amounts to a loss of $164,000. Suh is considered a repeat offender which is why the penalty is severe. It's said that Suh's own teammates are tiring of his antics and had a talk with him on Friday...
(Eds: With AP Photos.) By JIM LITKE AP Sports Columnist Ndamukong Suh seemed like such a level-headed guy when he joined the NFL little more than a season and a half ago. Now, not so much. A few months before the 2010 NFL draft, when other top picks might have been out pricing a Bentley, Suh pledged to donate $2.6 million to his alma mater, including $600,000 to endow a scholarship...
Detroit, MI--Alan Fanning, a 7 year old at Burnburry Elementary and an avid Detroit Lions fans, reported Thursday that the suspension of Lion's star Ndamukong Suh for violently stomping a Green Bay opponent has spurred serious introspection in regards to the second grader's own temper tantrums. "All I have to do cry in public or break something, at most yell I hate you...
Ndamukong Suh has been warned. Ndamukong Suh has had his wrist slapped. It appears that nothing has registered with the second-year defensive lineman for the Detroit Lions. However, the NFL will likely get through with their latest penalty: a two-game suspension. Ndamukong Suh finds himself in hot water for his actions against Evan Dietrich-Smith on Thanksgiving. Ndamukong Suh pushed...
So much for Ndamukong Suh's willingness to skip Sunday's game while the appeal process unfolds. NFL spokesman Greg Aiello tells PFT  that Suh already has filed the appeal of his two-game suspension, and that the appeal will be resolved before Sunday, when the Lions face the Saints in primetime. Aiello said that former NFL coach…
The Detroit Lions filled Ndamukong Suh's roster spot today by signing defensive end Keyunta Dawson, who was with the team in training camp.
Lions defensive tackle Ndamukong Suh called NFL commissioner Roger Goodell on Sunday to apologize for his on-field actions, according to a report by ESPN's Adam Schefter.
PFT Live: Mike Florio talks about Detroit Lions defensive tackle Ndamukong Suh expected to be suspended after he stomped on Green Bay Packers offensive lineman Evan Dietrich-Smith. (NBC Sports)
In case you missed it while you were drinking gravy straight from the boat this Thanksgiving, Lions DT Ndamukong Suh ruined the holiday for EVERYONE when he pulled an Albert Haynesworth and stomped on Packers' lineman Evan Dietrich-Smith. You can watch the play here, if you're the sort of person who likes having their delicate sensibilities shattered by outright displays...
Lions News

Delivered to your inbox

You'll also receive Yardbarker's daily Top 10, featuring the best sports stories from around the web. Customize your newsletter to get articles on your favorite sports and teams. And the best part? It's free!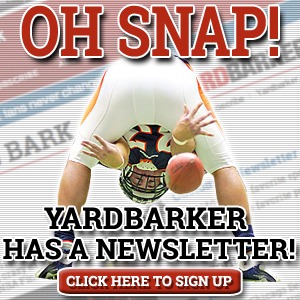 Latest Rumors
The Backyard

Today's Best Stuff

For Bloggers

Join the Yardbarker Network for more promotion, traffic, and money.

Company Info

Help

What is Yardbarker?

Yardbarker is the largest network of sports blogs and pro athlete blogs on the web. This site is the hub of the Yardbarker Network, where our editors and algorithms curate the best sports content from our network and beyond.