Stevan Ridley has been a pleasant surprise for Pats fans this season, as he is on pace to eclipse 1,400 yards by season's end.   For those of you who honestly believed that the Patriots would slaughter the St. Louis Rams this past Sunday, you have more faith than I in the hometown team.  Sure, I expected the Pats to win, but I thought they would barely cover the three-and-a-half point spread, the game proving to be close throughout given New England's susceptibility to the deep pass.  Their secondary couldn't possibly contain Sam Bradford, not when QBs like Russell Wilson and the lowly Mark Sanchez lit them up in back-to-back weeks.  Yet that's exactly what they managed to do as the Pats blew out the Rams, 45-7, in a game that was over by the end of the first half.  A blitz-happy front seven helped the Pats secondary in coverage, disrupting Bradford enough to keep his completions and primary reads short, and the offense could not be stopped as both the pass and run were effective.  Tom Brady threw for 304 yards and four touchdowns, Rob Gronkowski caught eight passes for 146 yards and two touchdowns, and Brandon Lloyd brought in two scores to lead the Pats' aerial attack.  On the ground, feature back Stevan Ridley compiled 127 yards and ran in one score.  Following a "disappointing" overtime victory the previous week over the Jets, an easy win certainly ensured the team a definite boost in morale and confidence heading into their bye week. One thing the Patriots can build confidence off of was the fact that the secondary showed improvement against a pretty talented quarterback.  The team's haphazard secondary was the story heading into the game, giving up an average of 281.1 yards per game through the air with their vulnerability being the 20-plus yard pass.  Yet against the Rams, they allowed only three such passes to be completed.  Bradford completed the only notable deep ball, a 50-yard touchdown to Chris Givens, on the Rams very first drive of the game.  He didn't complete another pass of at least 20 yards until the third quarter.  The other long pass was completed by back-up Chris Clemons, a 39-yarder in garbage time late in the fourth.  Unlike his customary style of coaching, Bill Belichick decided to use the blitz to get to Sam Bradford, with Rob Ninkovich and Chandler Jones getting the most pressure.  The plan worked to perfection, as the Rams QB seemed uneasy in the pocket and was thus hesitant to go long.  The Pats front seven managed to bring Bradford down twice.  Combine that pressure with some solid man coverage by cornerbacks Marquis Cole and Alfonzo Dennard, along with two timely interceptions when the Rams were driving, and it was a solid all-around day for the New England defense. They can also build confidence off of the fact that their offense looked unstoppable Sunday.  The key was that they didn't make mistakes, taking care of the football and handling their assignments in a professional manner.  It was business as usual for them, with Brady getting everyone involved and balance setting the tone for the offense's ability to move the football effectively.  While they were able to mix the run in, the Pats started with a passing attack and found little resistance from the Rams.  Gronk absolutely tore their secondary up, looking healthier and healthier as the weeks go by.  Lloyd had a great game as well, matching Gronk's touchdown total and seeming every bit in-sync with Brady.  It will be interesting to see if this level of comfort will continue moving forward.  If so, this offense will truly be the deadly machine it appeared to be coming into the 2012 regular season.  Think about it: what team could possibly manage to cover Wes Welker, Rob Gronkowski, Brandon Lloyd, and Aaron Hernandez?  Before you even attempt to form a counter-argument, consider that no matter how good a team's secondary is a receiver is eventually going to get open, especially with that breadth of talent at the position.  It's just not possible, especially when a guy like Tom Brady has considerable time in the pocket. But enough about the passing attack, one which is always at the top of the league no matter who Brady has to throw to.  The first half of the season has been marked by the surge of the team's running game, with back Stevan Ridley on pace to have the greatest rushing season in Pats history.  He currently has 716 yards and five touchdowns, and has five runs of 20-plus yards this season.  Clearly, his explosiveness has been fairly consistent this season.  Ridley has shown the ability to not only go for the big run, but also the elusiveness to break tackles and emerge from in between tight spaces.  He has all the tools to be a premiere back in this league, and it's only his second season as a pro.  Think of how good he'll be with a couple more years of experience under his belt; the possibilities are endless.  Despite Ridley's contributions to the run game, it has been Josh McDaniels' continued faith to use it that has truly made it successful.  He has looked to incorporate it into almost all of the Pats games, knowing that a balanced offense can make this team a force to be reckoned with.  McDaniels has mixed and matched backs throughout the use of the run, switching between Danny Woodhead, Brandon Bolden, Shane Vereen, and Ridley on carries and still achieving relative equality.  While he caught heat early on for play calling which seemed too "cute" at times, he deserves a lot of credit for the performance of this run game and taking some of the pressure off of Brady's shoulders. While a two-game winning streak is nice heading into the bye, the fact remains that the glass is only half-full for the Pats.  They know they have yet to put forth two consecutive games of consistent play, and that their identity is still hanging in the balance because of this.  Sunday looked like their first true attempt to establish it, and hopefully it won't be the last.  A game at home against the Bills should certainly help them continue their momentum, as Buffalo's defense is as porous a unit as any in the league.  With that said, a letdown is also possible given the inconsistencies that still remain in the Pats secondary.  Yes, they contained Bradford and the Rams, but what if they're unable to get pressure on Ryan Fitzpatrick?  He's proven he can do damage through the air in the past against the Pats, yet luckily he's also shown a tendency to turn the ball over.  New England's defense thrives on turnovers, so look for them to do anything they can to get one.  Their defense managed to improve in a second half that saw the team go 8-0, and that was coming off of a two-game losing streak.  That team had yet to reach its potential, yet found itself in the remaining eight games.  The first eight of the 2012 season saw the Pats underperform, at times severely.  What will the second half reveal?  My guess is that Coach Belichick and the boys will once again be prepared to put on a show for us. -Ryan Hartley
Original Story:
http://nesportsreact.com/london-victo...
PLAYERS:
Stevan Ridley
,
Sam Bradford
,
Mark Sanchez
,
Tom Brady
,
Rob Gronkowski
,
Brandon Lloyd
,
Chris Givens
,
Bill Belichick
,
Rob Ninkovich
,
Chandler Jones
,
Alfonzo Dennard
,
Wes Welker
,
Aaron Hernandez
,
Josh Mcdaniels
,
Danny Woodhead
,
Brandon Bolden
,
Shane Vereen
,
Ryan Fitzpatrick
TEAMS:
New England Patriots
,
St. Louis Rams
,
New York Jets
,
Buffalo Bills
MORE FROM YARDBARKER
NFL News

Delivered to your inbox

You'll also receive Yardbarker's daily Top 10, featuring the best sports stories from around the web. Customize your newsletter to get articles on your favorite sports and teams. And the best part? It's free!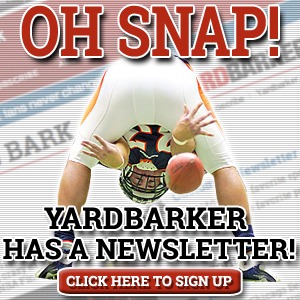 Latest Rumors
Best of Yardbarker

Today's Best Stuff

For Bloggers

Join the Yardbarker Network for more promotion, traffic, and money.

Company Info

Help

What is Yardbarker?

Yardbarker is the largest network of sports blogs and pro athlete blogs on the web. This site is the hub of the Yardbarker Network, where our editors and algorithms curate the best sports content from our network and beyond.