NFL Draft X-factor players you may have missed during their college careers
Heading into the 2017 NFL Draft, we have all the typical big questions down pat. Who will the Cleveland Browns pick with the No. 1 overall pick? Which team will go for one of the top quarterbacks? Who will look past the public relations issues and draft Joe Mixon? We will found out soon.

But there are plenty of other players out there who may not be talked about as much. We're talking guys who aren't as buzzworthy but could be important cogs for franchises down the road or guys who are gaining some buzz who might have some issues that are being overlooked.

Patrick Mahomes, QB, Texas Tech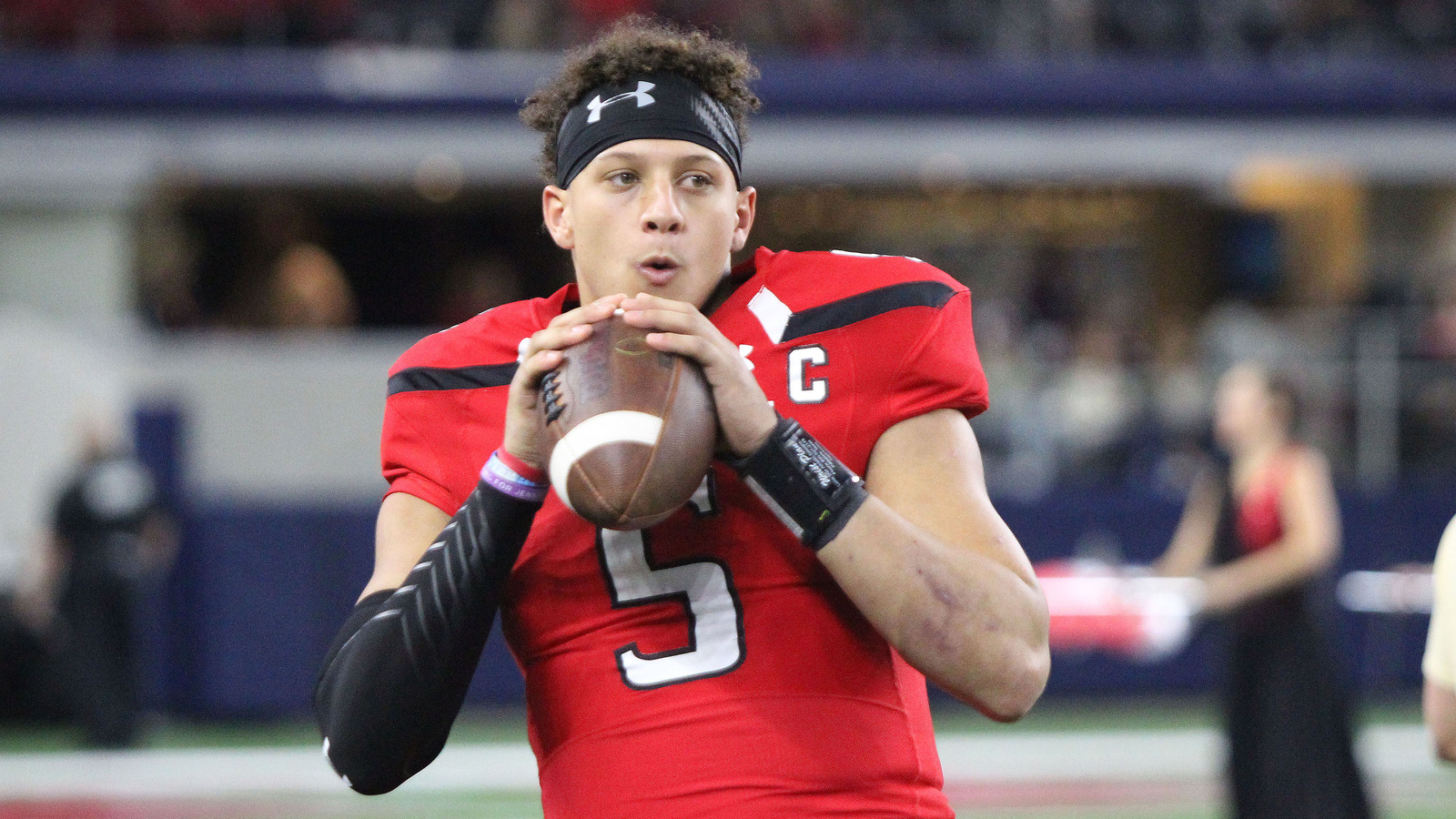 While Mitchell Trubisky and Deshaun Watson get the headlines, Patrick Mahomes is another quarterback who could be drafted early.
Michael C. Johnson/USA TODAY Sports
Who will go first: Mitchell Trubisky or Deshaun Watson? Which team will strike on a quarterback first? Who are the risers and fallers? 
Every draft, the quarterback position is the riskiest venture for teams, but signal callers are just so darn tempting. A guy like Mahomes, though, is a solid backup plan. Yeah, Mahomes made his mark in that Texas Tech spread offense where you make one read and let it fly, but this kid has all the intangibles you want from your signal caller. And he could be available further in the first round to a good team that may be looking at adding a new QB (think: Cardinals).
With the NFL going to more shotgun formations, a guy like Mahomes now has a little less of a transition. This guy will sling it no matter what, and whomever drafts him has to accept some of that. Dude has swagger and doesn't mind going for the big play. That can be a nightmare for a coach, but if he is confident about his ability to harness it and teach some discretion, there is a high ceiling for Mahomes.
A guy like this is far from new, but the league has changed and a quarterback who comes from a college spread offense isn't as behind as he used to be. Where Mahomes lands could be a huge story of this draft.
John Ross, WR, Washington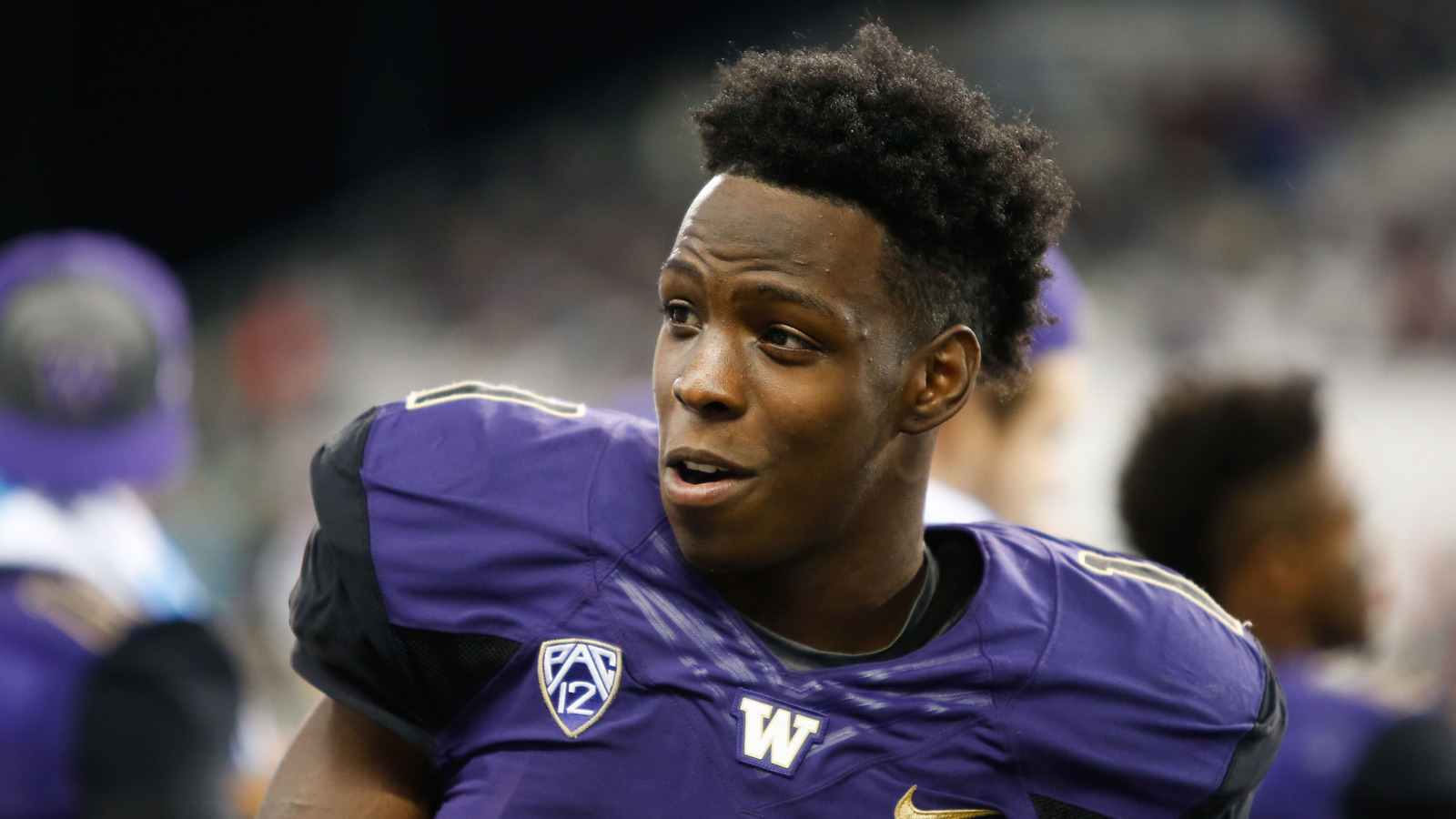 Washington Huskies wide receiver John Ross has the type of speed NFL teams salivate over.
Jennifer Buchanan/USA TODAY Sports
John Ross has been on everyone's radar after he set the combine record in the 40-yard dash. In a pass-heavy league, having a speedy receiver like Ross is a huge advantage in some offenses. Scouts look at Ross and see a DeSean Jackson-type threat.
One thing that has been scaring teams off of Ross is his DeSean Jackson-type body. Ross is a little guy who has had some serious injury issues. He tore his meniscus in his right knee in 2014 and had microfracture surgery to repair it. The following spring, Ross tore the meniscus and ACL in his left knee and missed the 2015 season. He also has a shoulder injury that could require surgery. This has been such a concern for teams that Ross's agent had to release a statement to go over his injury timeline.
Ross is a tough kid. These are legit injuries he's worked through, as unfortunate as they are. When drafting a receiver whose biggest asset is his speed, it does concern teams that he's had major injuries in both knees. And remember that comparison to DeSean Jackson? Jackson has struggled with injuries during his career as well (only twice in nine seasons has he played in all 16 games in a season). 
Will there be teams that want a receiver badly yet pass on Ross and look elsewhere? Are there teams that even have Ross off their draft boards? Anyone who selects him will have certainly done some extra homework.
Corey Davis, WR, Western Michigan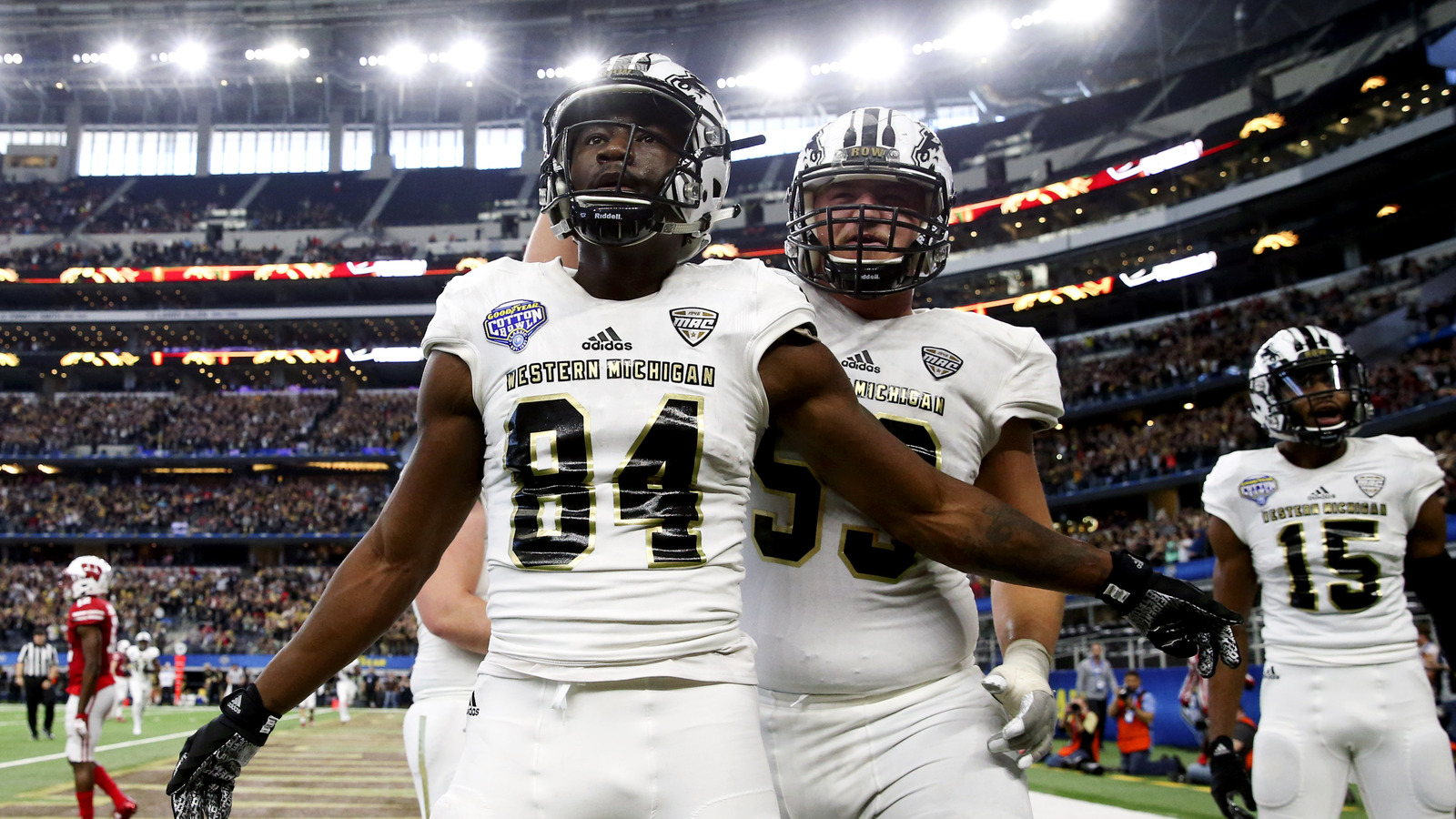 Western Michigan Broncos wide receiver Corey Davis could be the most talented wide receiver no one talks about.
Kevin Jairaj/USA TODAY Sports
Speaking of receivers, Corey Davis is probably the best one you've barely heard of. You know of Western Michigan's epic season that saw the Broncos go undefeated and make a Cotton Bowl appearance. Davis was a key cog of all that. He caught 97 passes for 1,500 yards and 19 touchdowns (including a TD in 11 of 14 games). 
Sure, the MAC may not be one of the power conferences, but Davis has what scouts love in a receiver. Remember, all-time greats like Jerry Rice, Terrell Owens and Randy Moss didn't exactly play for major programs either.
OK, maybe it's a stretch to put him in that class of players, but it is true that NFL scouts love his game. He's an excellent route runner who is physical both making the catch and running with the ball. He gets off the line so clean and has that knack of being able to catch a pass at its high point. In a strong receiver class, Davis has put himself with Mike Williams and John Ross as the elite prospects.
Davis, however, hasn't worked out much for teams after an ankle injury has kept him from showing what he can do.
Alvin Kamara, RB, Tennessee
Tennessee Volunteers running back Alvin Kamara is an X-factor in a deep running back class.
Jerome Miron/USA TODAY Sports
Kamara was one of the top high school running backs in the nation and was set to be the next big-time running back at Alabama. A knee injury before the season started caused him to redshirt his freshman season, and some off-field issues forced Kamara to be suspended from even standing on the sideline in a few games. He bolted 'Bama and spent one season at Hutchinson Community College in Kansas, where he was the conference's Offensive Player of the Year. Tennessee decided to give him a shot, and Kamara excelled as an all-purpose back.
Kamara is in a very interesting spot. His Wonderlic score was 24 — higher than even fellow all-purpose back Christian McCaffrey. He really caught the eyes of NFL teams during the scouting combine with his speed, athleticism and during interviews. After Leonard Fournette, Dalvin Cook and McCaffrey, there is a opening for the next back to be selected. With a guy like Joe Mixon hanging on to a lot of baggage, a player like Kamara could slide right into that spot.
Ryan Ramczyk, OT, Wisconsin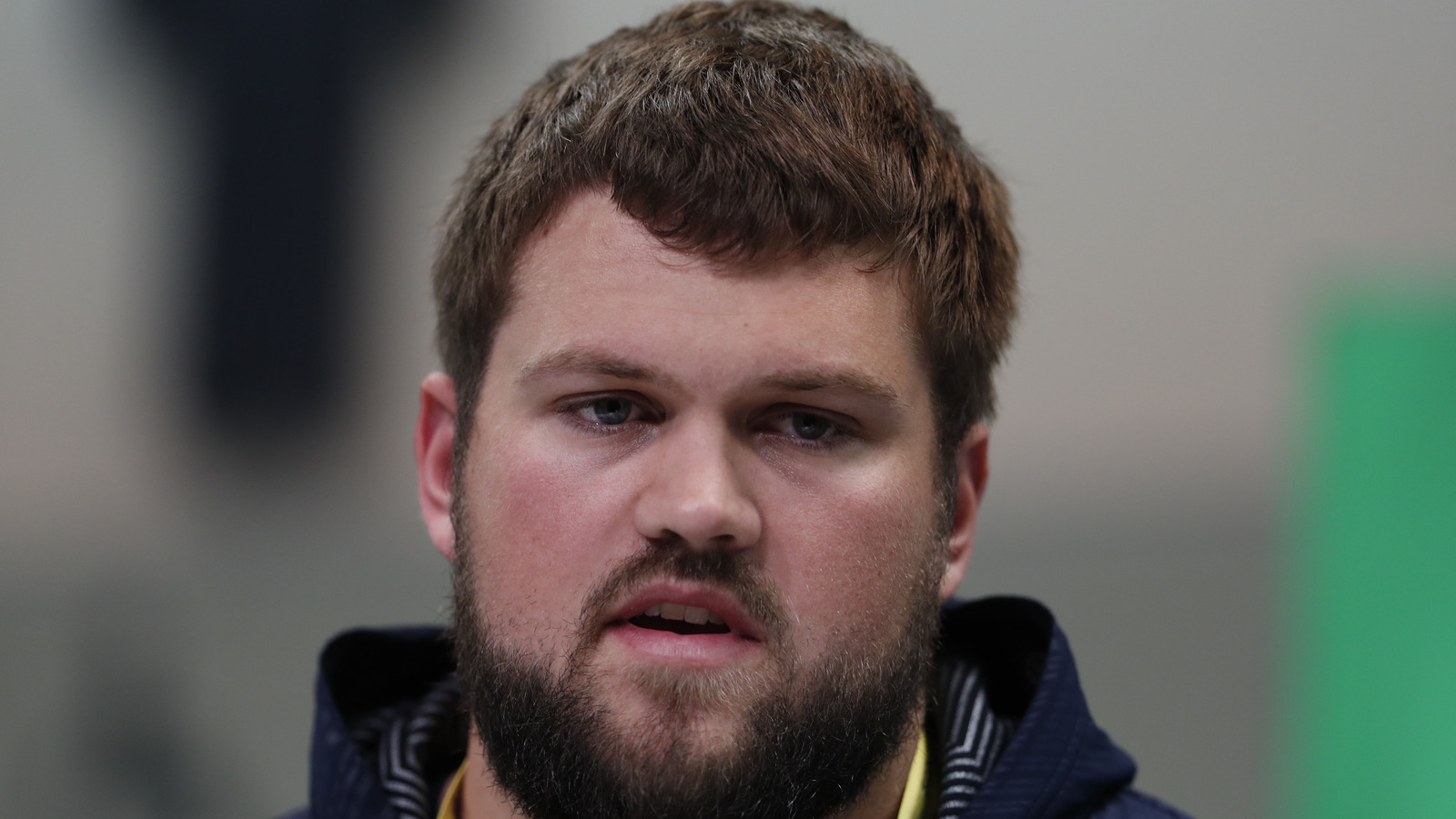 Wisconsin Badgers offensive lineman Ryan Ramczyk should be one of the top linemen taken in the 2017 NFL Draft.
Brian Spurlock/USA TODAY Sports
Ramczyk is one of the top offensive linemen in this draft, but he didn't get here by the normal route. He started his college career by going to Mid-State Technical College first, then going to Division III Wisconsin-Stevens Point for two seasons, where he won all-conference honors. He then sat out a year as he transferred to Wisconsin.
As a Badger, Ramczyk held his own, and despite just one season of football above the Division III level, he's projected as a first-round talent. Normally being one of the best offensive tackles on the board means a high draft selection is forthcoming, but this draft is so full at other positions that Ramczyk may not even get into the first round. It doesn't help that there are questions surrounding him since he's just played one year against major competition. Teams are also questioning why a guy who was so sought-after in high school quit football for a year and went to a technical school. Is there a lack of love for the game? Those things matter when you are about to use a high draft pick on a guy.
Tanoh Kpassagnon, DE, Villanova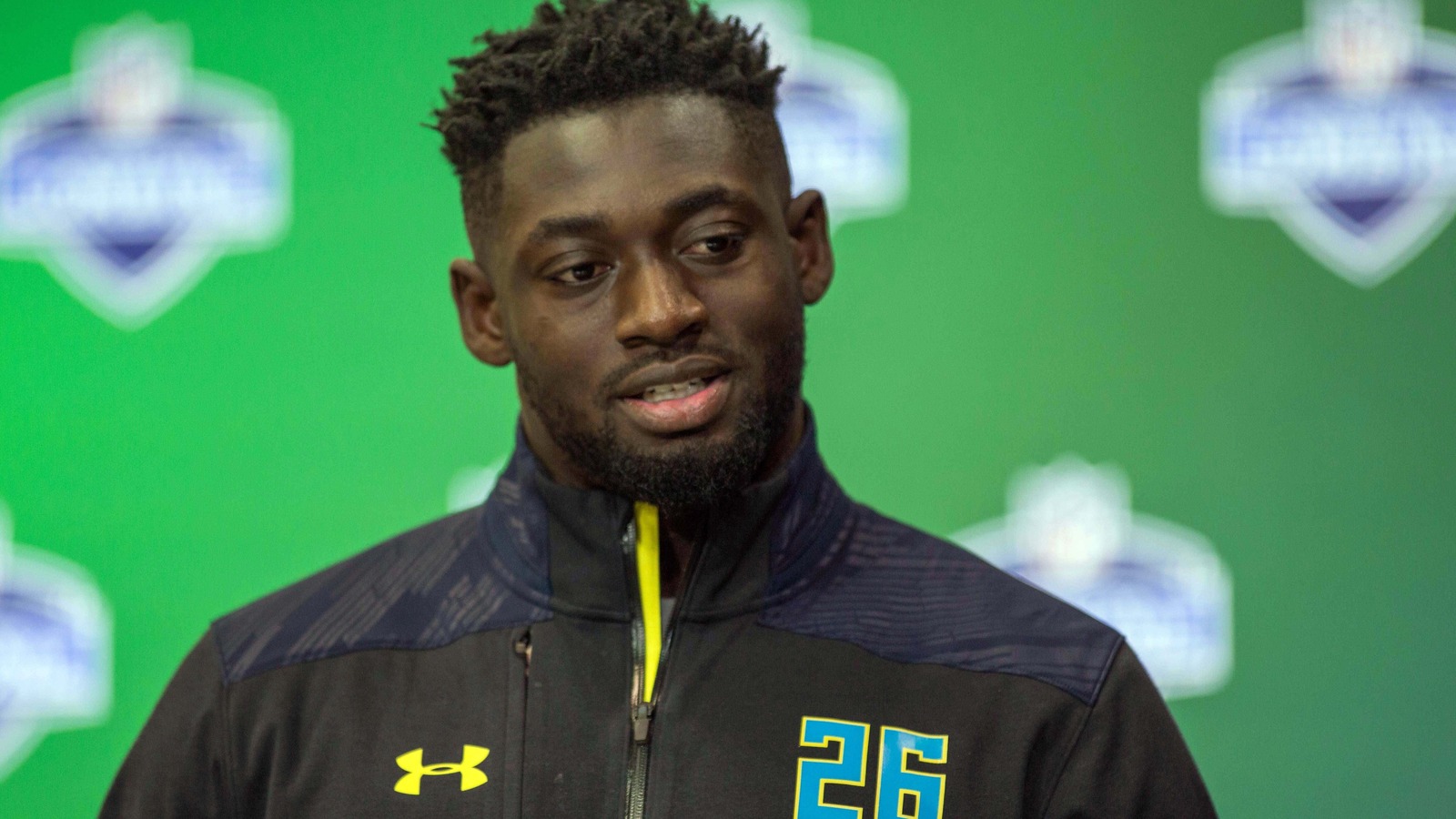 Villanova defensive end Tanoh Kpassagnon looks to follow fellow Villanova alumnus Howie Long to a successful NFL career.
Trevor Ruszkowski/USA TODAY Sports
Not only does Kpassagnon have a great, tough-to-pronounce name, he's also quite an accomplished student. His mother is a chemical scientist, his father is an economist, and they have both stressed education to Tanoh. He's been up to the task, majoring in finance, and he even had an internship with PricewaterhouseCoopers.
On the football field, Kpassagnon is a bit raw though extremely physically gifted. He's built like a rock, hard to stop but doesn't have all the nuances down pat. He has been blowing away teams in interviews, showing them just how quickly he learns new things. He's also shown his hunger to get into the NFL. 
During a visit with the Steelers, Kpassagnon bit into something at dinner and had a pain in his tooth. He kept meeting with teams despite the unbearable pain when one team told him to go see a dentist, who cleaned out a tooth infection. He aggravated the tooth at dinner with the Saints the following day and had to fly back home to Philadelphia to get an emergency root canal. Just a small bit of rest and Tanoh was back on the road visiting teams.
When you are a FCS star, there are always a few more questions surrounding you than if you were in a major conference. Kpassagnon, like usual, is passing all the tests.
Larry Ogunjobi, DT, Charlotte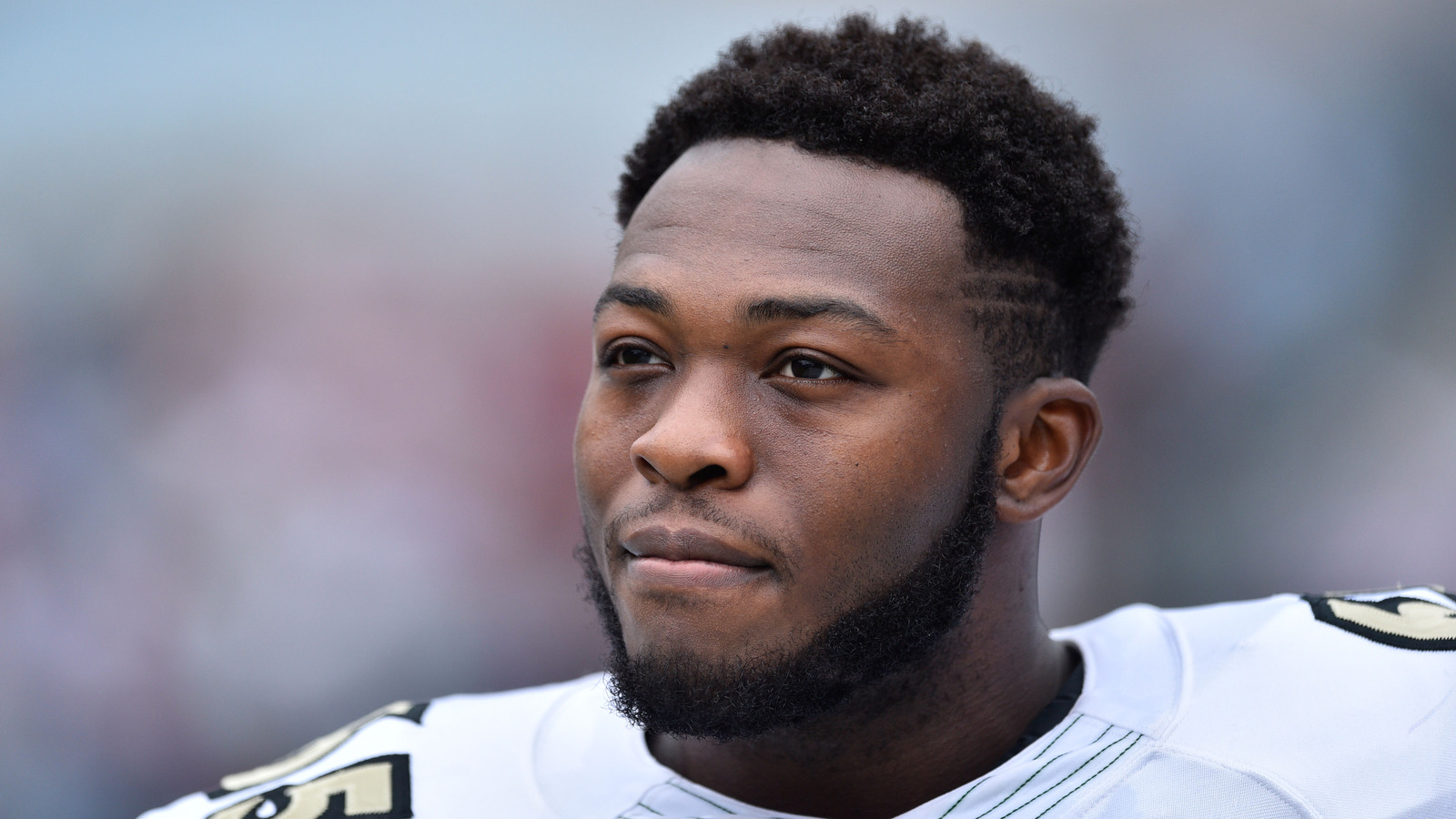 Charlotte 49ers defensive lineman Larry Ogunjobi is a name to watch at the NFL Draft.
Derik Hamilton/USA TODAY Sports
There's a lot to love about Larry Ogunjobi. First off, he has started every game in the history of the Charlotte program. He's the first 49er to be on national award watch lists and the first to be invited to the Senior Bowl. He will also be the first player from Charlotte to be selected in the NFL Draft.
This wasn't even remotely thought about several years ago. Ogunjobi, the son of Nigerian immigrants, was an obese child who did little more than eat and play video games. His weight got up to 350 pounds his sophomore year of high school. A fitness coach worked with him to exercise and lose weight, which he did. Under the coach's insistence, Ogunjobi went out for the football team his junior year.
A guy who could barely run down the field found himself as the team's most improved player by season's end. Now finding success, Ogunjobi decided to dedicate himself to everything he does. So not only has he set himself up for an NFL career, but he's become successful in the classroom as well (he already finished his computer science degree and is working for another one in biology). He is carrying the flag of the young Charlotte football program and showing what hard work can do for you.
Donnel Pumphrey, RB, San Diego State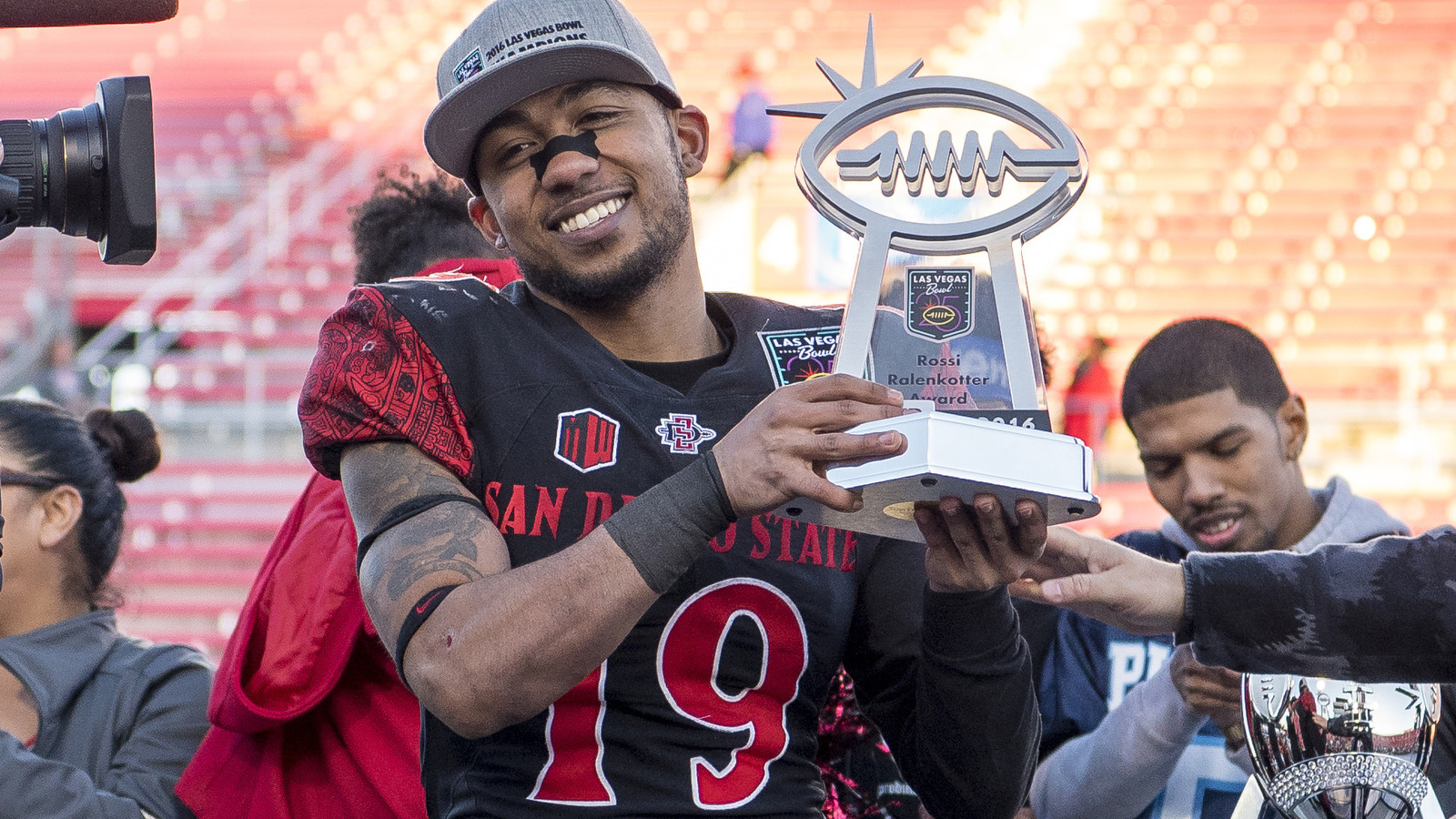 Dec 17, 2016; Las Vegas, NV, USA; San Diego State Aztecs running back Donnel Pumphrey (19) is presented the award for MVP after defeating the Houston Cougars at Sam Boyd Stadium.
Joshua Dahl/USA TODAY Sports
I'm a huge Pumphrey guy. Playing at San Diego State, Pumphrey didn't get the exposure like most of the other top running back prospects. All he did was set the FBS record for career rushing yards, so he can run the ball a little bit. He probably won't be a featured back in the NFL, but a role as a passing down back is an attractive one and just up Donnel's alley.
Think Darren Sproles — a scat-back of sorts who started 42 games in college and has been as durable as they come. The NFL has moved to multi-back systems so Pumphrey will have a good shot at getting on the field and can carry a bigger load if needed. He isn't a bruising back but waits for his blocks to happen and then hits the cut hard. Yeah, he's small, but he doesn't get hit much. He understands creating mismatches in his favor and waiting for his holes to develop. He will get hit in the NFL, for sure, and being not only shifty but smart should carve him out a nice pro career.
QUIZ: Name every wide receiver selected in the first round of the NFL Draft since 2000
Can you name every wide receiver selected in the first round of the NFL Draft since 2000?
Clue: Year-Team-Pick
MORE FROM YARDBARKER
NFL News

Delivered to your inbox

You'll also receive Yardbarker's daily Top 10, featuring the best sports stories from around the web. Customize your newsletter to get articles on your favorite sports and teams. And the best part? It's free!