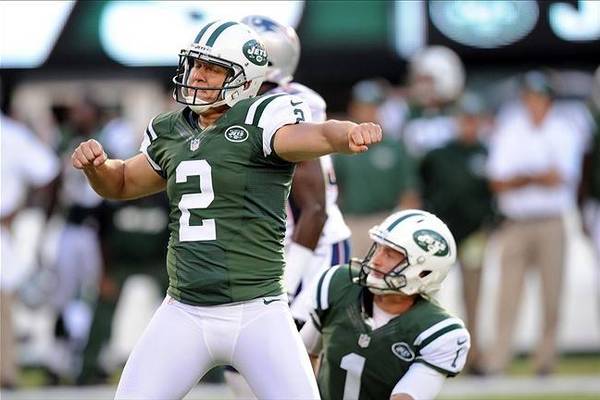 There's been no shortage of kickers who've spoken out in protest of Roger Goodell's proposal to eighty-six the extra point. Nick Folk is the latest. "That's going to take away something from [kickers]," Folk said in a phone interview with the Star-Ledger. "It's been a part of the game for so long. And I think that it would be a disservice to take it away." A seven-year veteran, Folk has connected on all 269 extra point attempts with the Cowboys and Jets. His success rate only adds to Goodell's argument that the "play" offers no excitement to the game. But, as Folk brings up, neither does a quarterback kneel at the end of a half or in victory formation. "Are they going to take that away, too?" Folk wondered. "That's a pretty boring part, and [it sometimes happens] with two minutes left in a game. Teams can play to win, especially if you're down three or up three or up four. Make them run a couple of plays. If you want to make the game more exciting, then take away the kn...
Read the rest of this story...
MORE FROM YARDBARKER
Jets News

Delivered to your inbox

You'll also receive Yardbarker's daily Top 10, featuring the best sports stories from around the web. Customize your newsletter to get articles on your favorite sports and teams. And the best part? It's free!