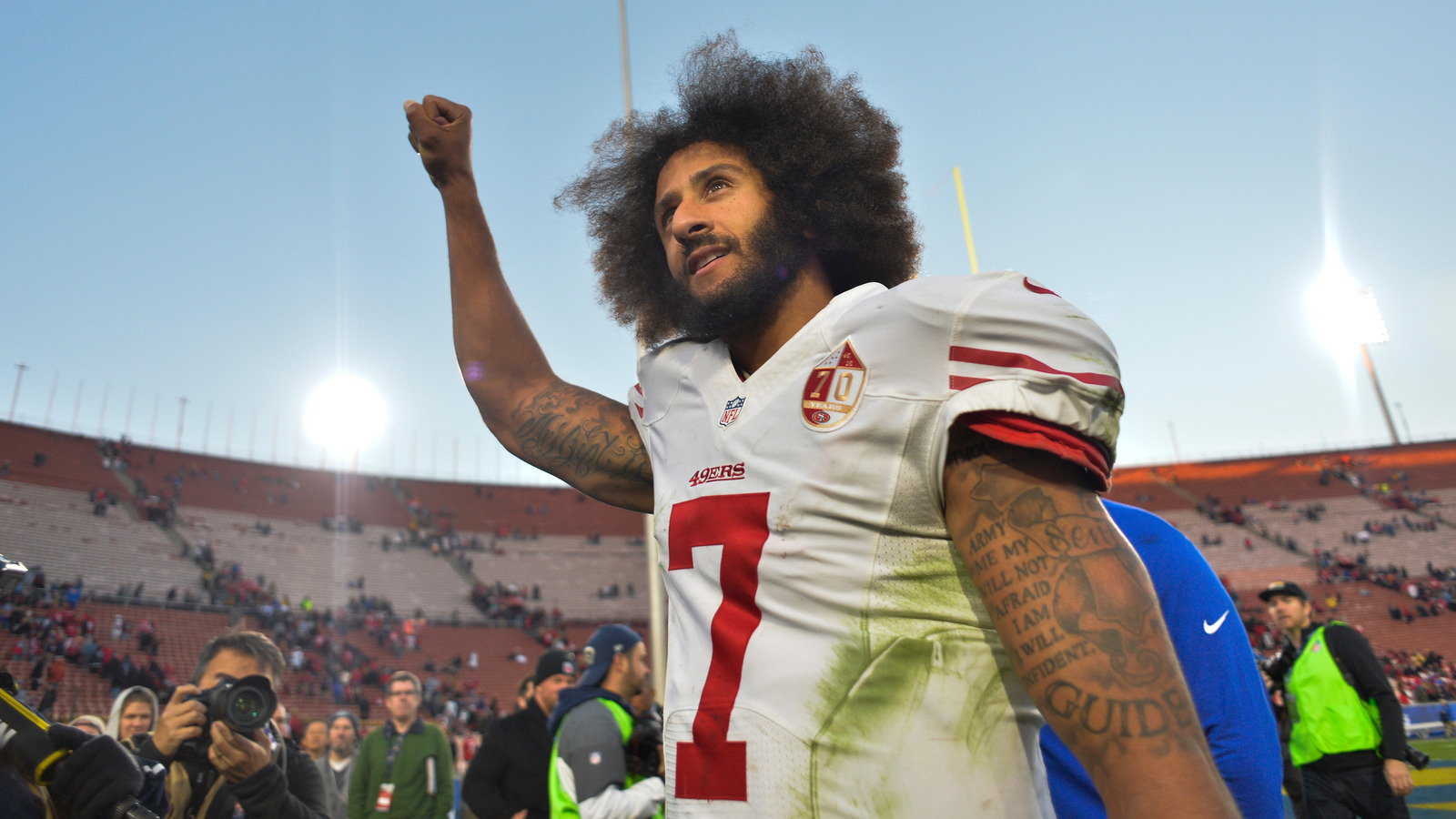 The Seahawks are considering the possibility of signing Colin Kaepernick.
Robert Hanashiro-USA TODAY Sports
The Seattle Seahawks are looking at potentially adding another quarterback, including perhaps Colin Kaepernick or Robert Griffin III.
Appearing on the "Brock and Salk" show Monday, head coach Pete Carroll revealed the Seahawks are indeed looking into this possibility when asked if the team was specifically considering these two quarterbacks.
"We're looking at everybody. We really are," Carroll said, via Sheil Kapadia of ESPN. "We've been tracking everything that's going on, and we've got cap and roster issues and stuff like that that we're still trying to manage properly. But quite frankly, yes, we are looking at all those guys."
This marks the first real interest either quarterback has publicly received since they left the San Francisco 49ers and Cleveland Browns early in the offseason.
Both Kaepernick and Griffin III make sense from a football perspective for Seattle. Both quarterbacks have traits that are similar to those of Russell Wilson, who is mobile and does some of his best work out of the pocket.
The Seahawks do need to find a viable backup. They signed Trevone Boykin, but he's been arrested twice in the last year. If Wilson were to go down to injury, there really isn't a good option at this time behind him.
We've argued Kaepernick makes the most sense for the Seahawks. Unlike Griffin III, he's been relatively healthy for most of his career, last year notwithstanding. He'd also be embraced by the players in Seattle's locker room.
MORE FROM YARDBARKER:
QUIZ: Name every prominent quarterback in the history of the Seattle Seahawks
While there are a few obscure quarterbacks who threw passes for the Seattle Seahawks, the QBs featured in this quiz were the 'top passer' for the team that year, according to the number of yards passing. We have identified only 11 (with one repeat) in their 40 year history, demonstrating some consistent year-to-year starters. How many of them can you name?
Clue: Years active
MORE FROM YARDBARKER
NFL News

Delivered to your inbox

You'll also receive Yardbarker's daily Top 10, featuring the best sports stories from around the web. Customize your newsletter to get articles on your favorite sports and teams. And the best part? It's free!