This weeks Water Cooler features QCS writers Mike Bundt, Ryan Talbot, Brandon Hess, Robert Quinn, and Johnathan Snyder Mike Bundt: Guys, it was another ugly Bills loss on Sunday against the Dolphins. You guys have any reaction following another embarrassing effort by the Bills? Ryan Talbot: Just further disappointment. In terms of talent, the Bills are the better team overall. I think losses against the Phins, Titans, Rams, etc. just show how poorly coached we are. Since I mentioned the Rams, take a look at that roster. It's not very good, yet Jeff Fisher has had them prepared almost every week this season. Gailey? Not so much. Johnathan Snyder: what more is there to say? Mike Bundt: Despite the Bills offense regressing over the last half of the season, CJ Spiller has continued to excel. Is he the best running back the Bills have had since Thurman Thomas? Robert Quinn: It's hard to say with the small sample size. In recent years, the Bills have had very good running backs in Willis McGahee, Marshawn Lynch, Fred Jackson, and now C.J. I think we forget how productive McGahee actually was, due to his comments about Buffalo, but they are all different kinds of running backs. In terms of game changing ability, I think Spiller could be the best. Brandon Hess: It may be too early to anoint Spiller the best back since Thurman Thomas, but he certainly has the highest ceiling of any running back Buffalo has had since Thurman.  Former starters Willis McGahee, Marshawn Lynch, and Travis Henry all had back-to-back 1,000 yard rushing seasons in Buffalo.  Spiller needs to follow this season up with another stellar year as the unquestioned starter, touching the ball 20+ times a game before he can leapfrog any of those other guys. Mike Bundt: Should Bills fans even root for a Buffalo victory this weekend knowing that a loss would guarantee them a Top-8 pick? Ryan Talbot: Well it's a double-edged sword. If you cheer for a loss, some will say you're not a true fan. Yet, if the Bills lose they could potentially have the 4th or 5th pick in the NFL draft. I don't think rooting for them to win or lose this week is necessarily wrong. You always want to see your favorite team win but since this is a lost season, a loss would probably be better for the Bills as it strengthens their draft position. Hypothetically, if Buffalo has the 4th or 5th pick, it may not cost as much as people would think to jump up a few spots to get Geno Smith. Far fetched and unlikely? Yes. However, it's possible. Johnathan Snyder: Fans will be rooting for a win but shouldn't. Too much pride even though a top 5-7 pick is a difference maker Brandon Hess: Many may disagree with me on this but I do believe Bills fans should be rooting for victory this weekend.  Forget the draft, Buffalo has been bullied by Rex Ryan and the Jets the last 4 years and it's time the Bills step up and earn a divisional win against their Jersey rivals.  Pride, jobs, and AFC East bragging rights are on the line here, and for the players that supersedes the draft, it should for the fans too. Robert Quinn: No. Root for another 50 point drubbing, and hopefully Gailey gets fired. Or root for a win, and watch the Bills slip back to the perennial No. 11 draft slot they have been accustomed to. Mike Bundt: Is Chan Gailey going to be coaching his last game for the Buffalo Bills on Sunday? Ryan Talbot: I sure hope so. I agree that the team can't keep firing coaches after 3 seasons and continuity is necessary, but Gailey clearly isn't the right answer. Brandon Hess: It should be the last game Chan coaches the Bills, and I believe it will.  I think the Bills organization would do themselves right by taking a good long look at luring Bruce Arians away from the Colts for a head coaching position.  Arians spearheaded a successful offense in Pittsburgh and has gone 9-3 as an interim head coach in Indianapolis while Chuck Pagano recovers from leukemia. Robert Quinn: I really hope so, but I highly doubt it. It's hard to imagine any top tier coaching candidate to even consider Buffalo as an option, especially with the question marks on the roster, and I don't want Gailey gone just to bring in another retread. Johnathan Snyder: I fear it is not. Buffalo doesn't do things they should Mike Bundt: That does it for another edition of the QCS Water Cooler. When we return next week, we'll be summing up the Bills disappointing season and possibly start talking a little bit about some Buffalo Big4 basketball. See you all next week!   (Photo by Jeff Zelevansky/Getty Images) The post QCS Buffalo Water Cooler: Hopeless Bills Host Equally Disappointing Jets appeared first on Queen City Sports.
Original Story:
http://queencitysports.net/bills/qcs-...
MORE FROM YARDBARKER
NFL News

Delivered to your inbox

You'll also receive Yardbarker's daily Top 10, featuring the best sports stories from around the web. Customize your newsletter to get articles on your favorite sports and teams. And the best part? It's free!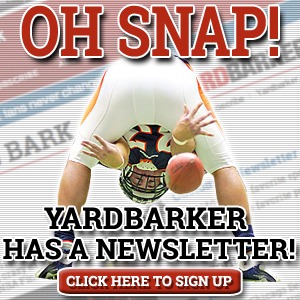 Latest Rumors
Best of Yardbarker

Today's Best Stuff

For Bloggers

Join the Yardbarker Network for more promotion, traffic, and money.

Company Info

Help

What is Yardbarker?

Yardbarker is the largest network of sports blogs and pro athlete blogs on the web. This site is the hub of the Yardbarker Network, where our editors and algorithms curate the best sports content from our network and beyond.