Remember the tight ends: The position that will dominate this year's rookie class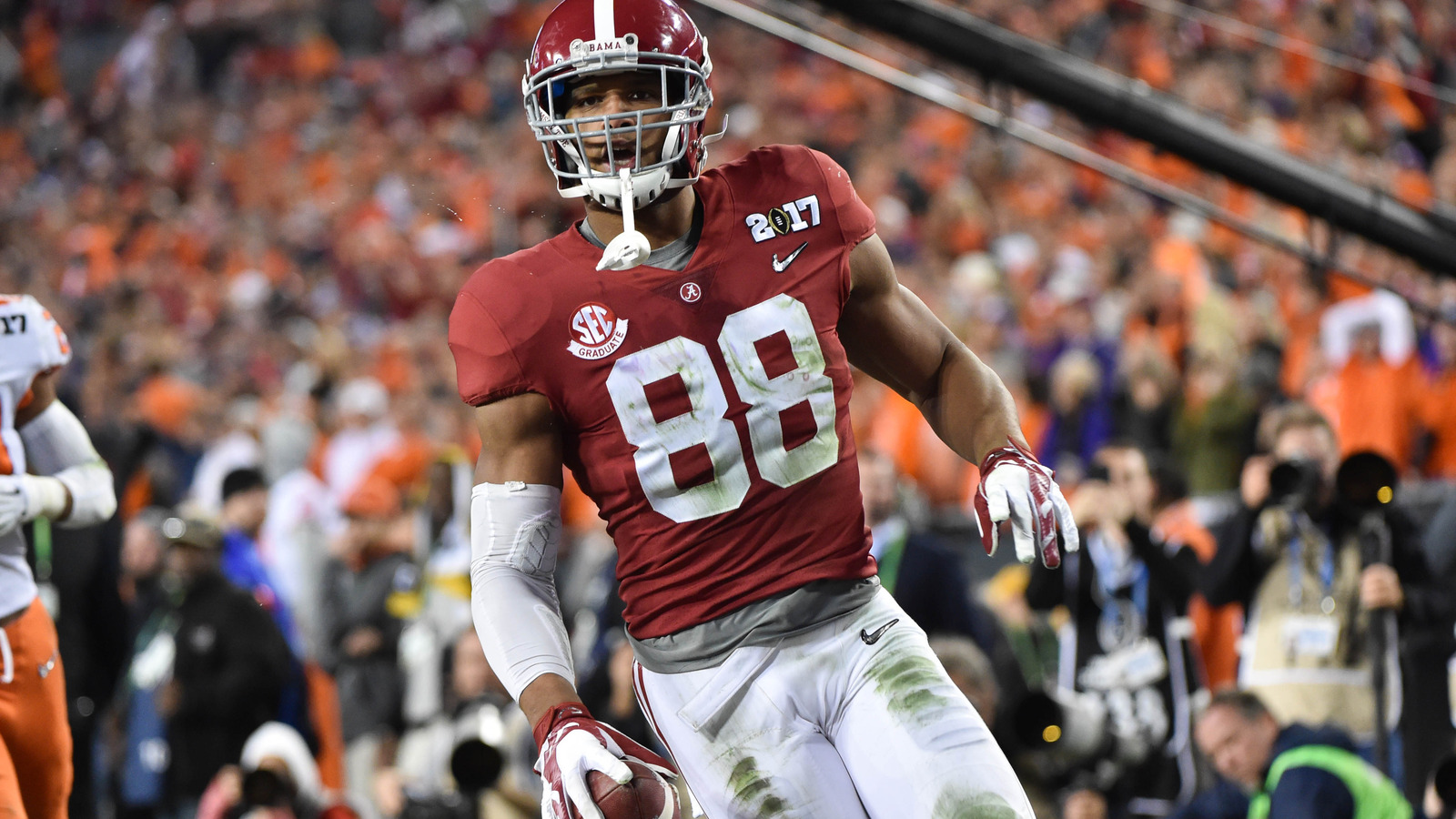 Alabama's O.J. Howard highlights a deep and talented tight end class for the 2017 NFL Draft.
Steve Mitchell/USA TODAY Sports
The merits of the NFL Combine drills as they relate to actually playing football may be in doubt, with calls to modernize the scouting extravaganza, but the annual exercise isn't going anywhere anytime soon. The combine is still a useful endeavor in some respects, and the main events are the skills challenges where players go through a variety of drills measuring their explosiveness, power and speed. While receivers, running backs and linemen are often the stars of particular drills, positions like tight end can get lost in the shuffle.
But this year could be different.
While they might not have eye-popping numbers like other positions, tight ends are becoming more valuable in the modern NFL. That may mean a lot of happy NFL teams because this year's tight end class is arguably one of the deepest the league has ever seen.
Tight ends like O.J. Howard from the Alabama, David Njoku from Miami and Adam Shaheen from Ashland are drawing rave reviews from scouts for their athleticism and ability to be consistent threats in the passing game. The number of talented tight ends has no doubt increased, but how did it happen?
The college game has become more spread-oriented, placing premiums on mismatches and having more weapons on the field to utilize. In 2009, 48 teams ran versions of the spread offense. Tight ends are often the beneficiary of more open spaces in the middle of the field in spread offenses, exploiting holes in zone coverage, beating linebackers one on one or out-muscling safeties.
Clemson's Jordan Leggett is prime example of an athletic tight end taking advantage of the open field that the spread provides. Even if a safety or corner is able to keep up with him, he's still able to use his size to make plays on the ball. He has not officially declared for the draft, but he will be at the combine — and you better believe NFL scouts will keep a close on him.
Tight ends have also become essential weapons for quarterbacks. Even though the modern game favors the offense in wide receiver and cornerback matchups, those wide receivers can get shut down or routes can take too long to develop before the pass rush gets pressure. Tight ends have become that consistent safety valve when everything falls apart, and quarterbacks need a guy to body someone up and make a tough catch or quickly find an open spot in the middle of the field.
Another reason for the tight end proliferation in the NFL is teams are taking risks on athletes. Tony Gonzalez started the trend, destroying teams with his footwork and ball skills he learned from playing basketball. However, he is far from the only converted basketball player to flourish in the league.
Antonio Gates never played a down of college football when he was signed as an undrafted free agent in 2003. Since then, he is only the seventh tight end with 500 receptions and is tied with Tony Gonzalez for the all-time career tight end touchdown record (111).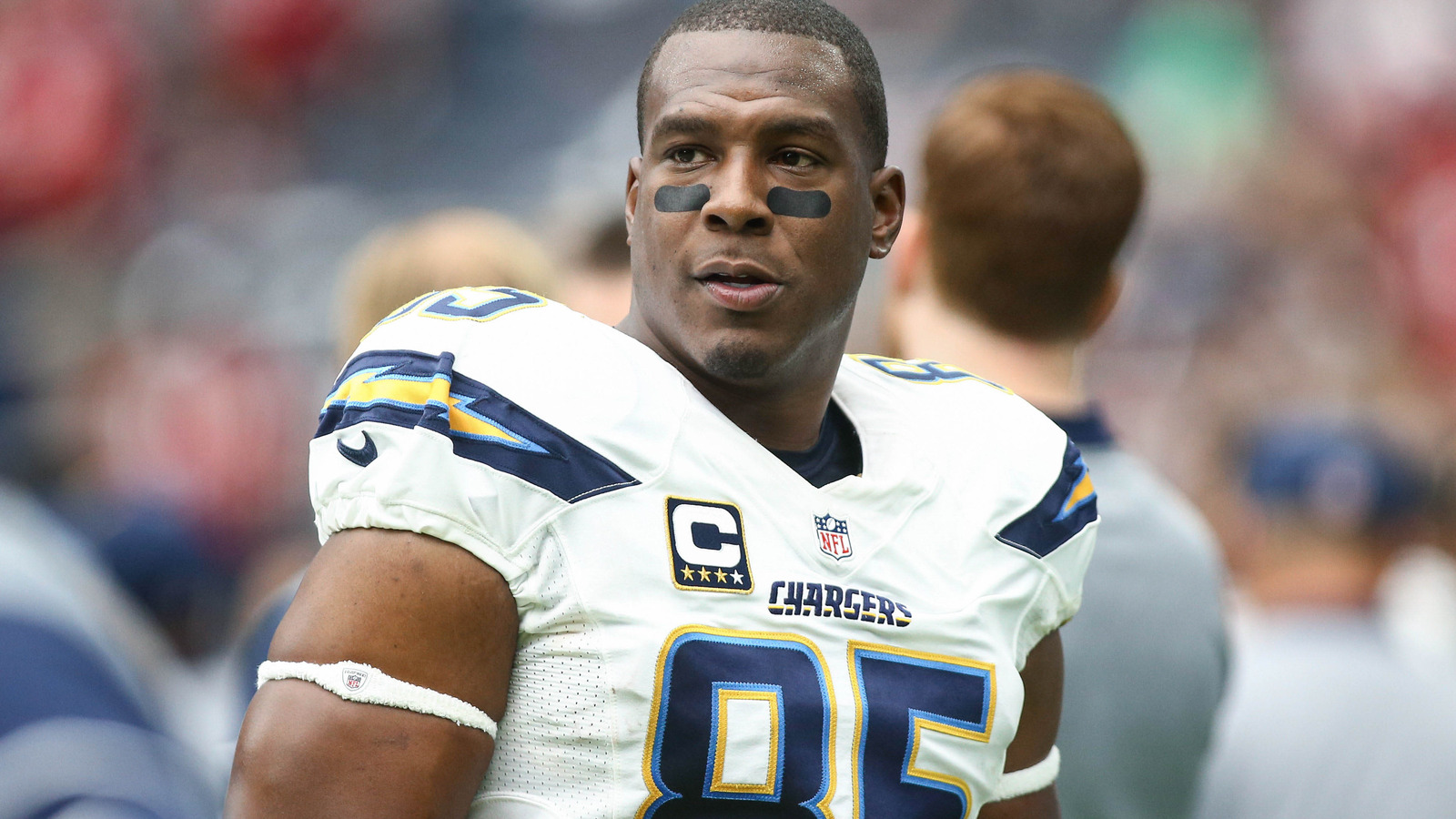 San Diego Chargers tight end Antonio Gates has followed in the footsteps of Chargers great Kellen Winslow.
Troy Taormina/USA TODAY Sports
In a copycat league, Gonzalez's success at tight end also prompted teams to step up their search for productive stars at the position. After a productive three seasons at the University of Miami, the Green Bay Packers took Bubba Franks in the first round of the 2000 NFL Draft. In 2002, another Hurricanes tight end, Jeremy Shockey, went to the New York Giants at the No. 14 overall pick. The year after that, Iowa standout Dallas Clark was drafted by the Indianapolis Colts at No. 24 overall.
Yes, productive tight ends like Rickey Dudley and Keith Jackson were taken in the first round before Gonzalez, but most players at the position were drafted more for their blocking than their playmaking ability. Now teams are drafting tight ends expecting them to be offensive threats first, from Kellen Winslow Jr. in 2004 to Hunter Henry in 2016.
That pursuit of the next great tight end has also caused teams to look at other positions to fill the role. It seems tight end has become a destination for players that are big and fast but don't particularly fit anywhere else on the football field.
Delanie Walker was originally drafted as a wide receiver with the San Francisco 49ers. During his tenure there, he converted to tight end, where he was used all over the field with his 240-pound frame and 4.49 40-yard dash speed. Now he is the Tennessee Titans' main weapon in the passing game from the tight end position.
University of Texas quarterback Tyrone Swoopes did not make an impact in Austin as a pass thrower, but NFL scouts may be willing to take a chance on him in the draft now that he is converting to tight end. CBS Sports has him as a top 40 tight end prospect, but that can change depending on how he performs at the combine.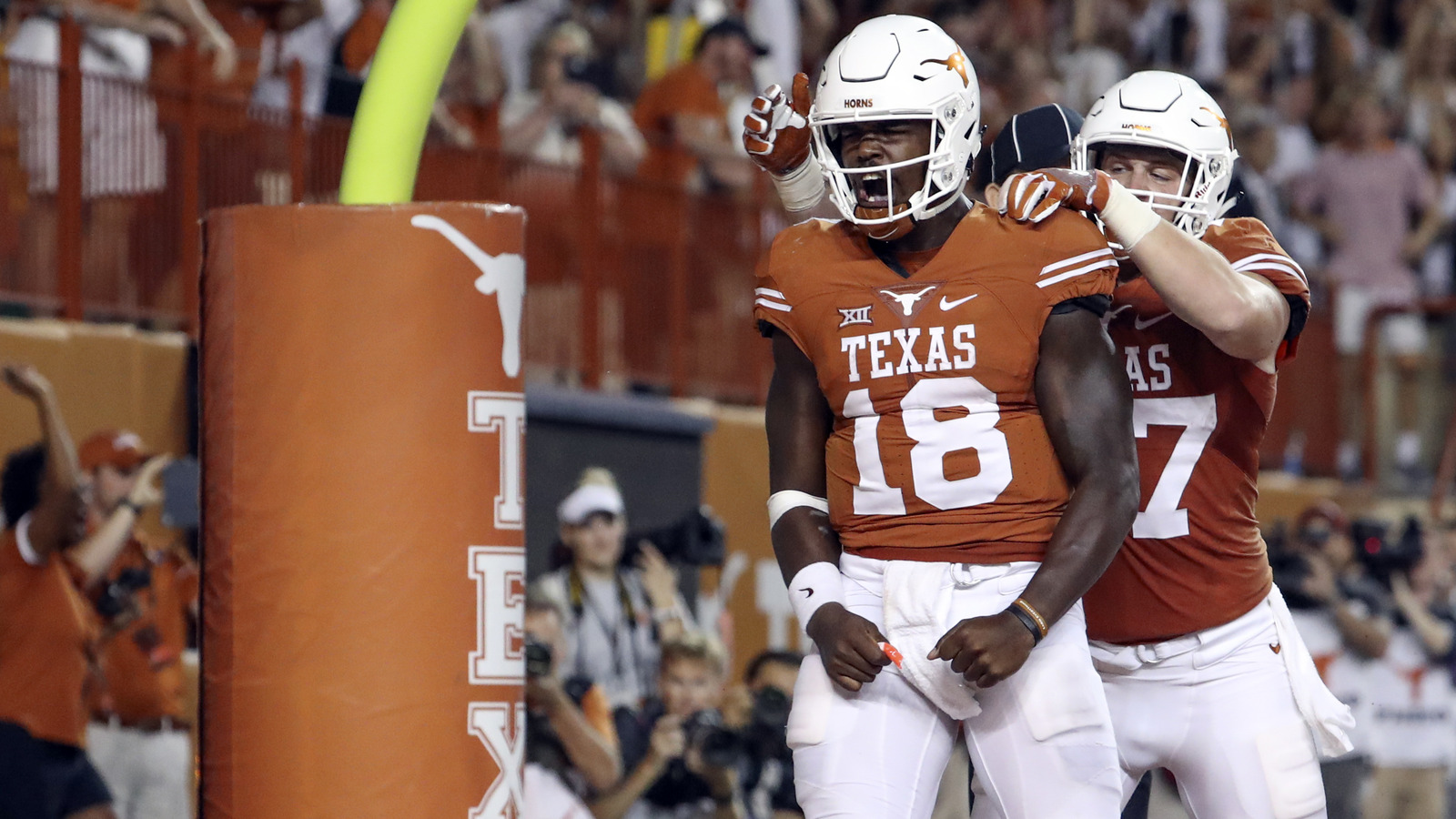 Texas Longhorns quarterback Tyrone Swoopes is converting to tight end in hopes of making the NFL.
Kevin Jairaj/USA TODAY Sports
Pass-catching tight ends are nothing new in the NFL. Mike Ditka was able to show what a threat tight ends could be in 1961, catching 56 passes for 1,076 yards. He went on to be the first tight end inducted into the Pro Football Hall of Fame. From there, players like John Mackey, Ozzie Newsome, Kellen Winslow and Shannon Sharpe moved the position forward to where it is today.
The common themes among those players: size and athleticism. Linebackers were too slow to stay with them, and safeties were too small to contend with them. They are the blueprints that most teams hope for in a tight end in the modern game, which demands playmaking at every position.
People are going to be intoxicated by the 40-yard dash times and bench press numbers from other positions, but make no mistake that tight ends are going to be looked at closely in Indianapolis, just as tight ends have become some of the biggest playmakers in the NFL, from Rob Gronkowski to Jimmy Graham to Travis Kelce and beyond.
QUIZ: Name every NFL tight end to be named AP First-Team All Pro
22 exclusive Tight Ends have been selected to the First-Team All Pro by the Associated Press. These players are not merely Pro Bowl caliber players, but are selected as the best in the position during a given season by a panel of writers and reporters. The list also includes 5 Hall of Fame players. How many of these great Tight Ends can you name?
Clue: Number of All Pro selections-team(s)/Years active
MORE FROM YARDBARKER
NFL News

Delivered to your inbox

You'll also receive Yardbarker's daily Top 10, featuring the best sports stories from around the web. Customize your newsletter to get articles on your favorite sports and teams. And the best part? It's free!