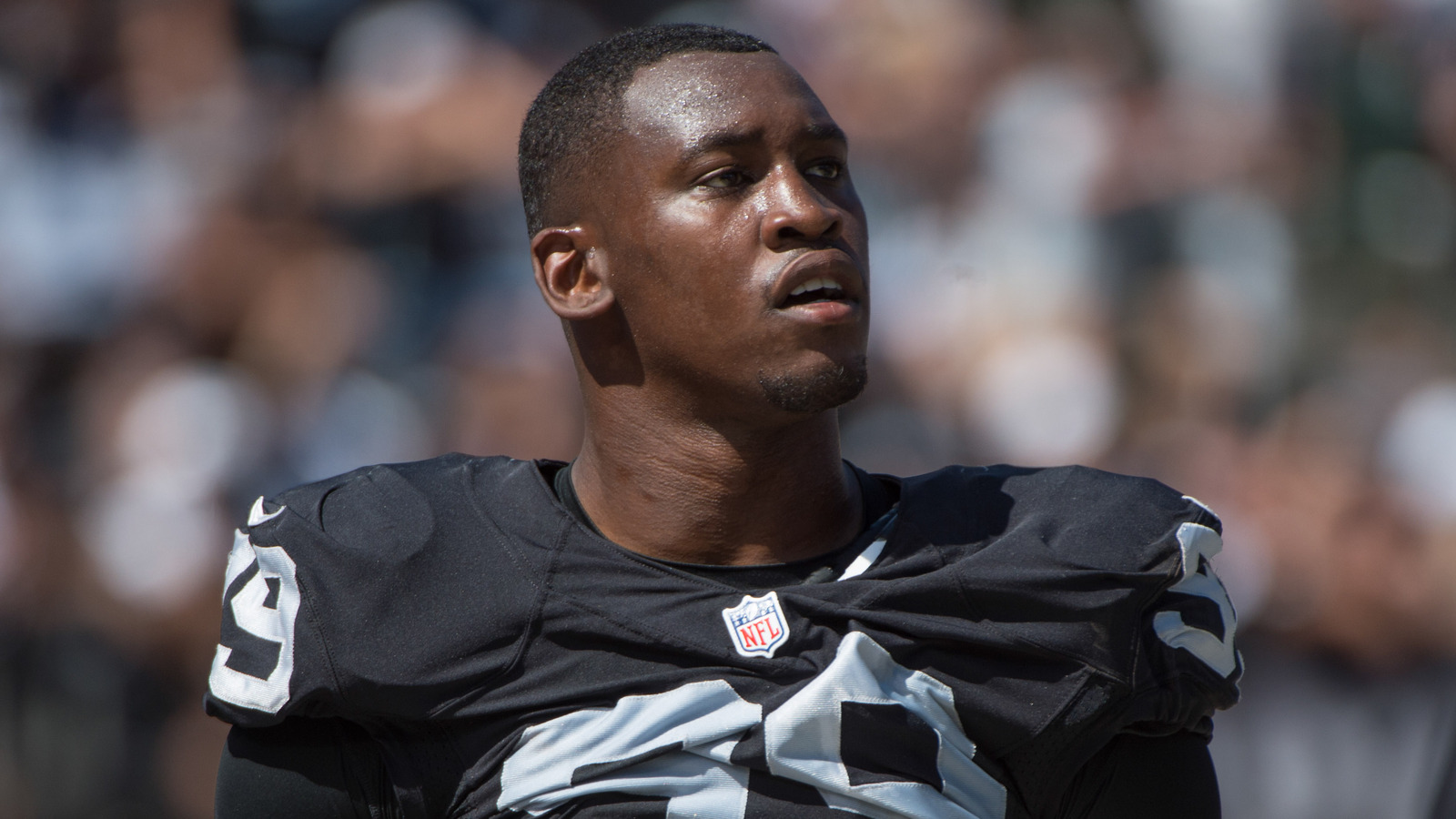 A recent report isn't an encouraging sign that Aldon Smith will be back in the NFL anytime soon.
Kyle Terada-USA TODAY Sports
The Oakland Raiders aren't likely to see Aldon Smith return to action any time soon based on a report that indicates he's not consistently following the league's plan for his return.
Jason Cole of Bleacher Report said Monday that his sources indicate Smith is "nowhere close to reinstatement" by the NFL. Cole also reported Smith "has made no consistent effort to follow the program the league has laid out."
"One source said he'll have one great week and then the next week he's back to having problems," Cole said.
Recently, Smith made headlines for the wrong reasons (for the umpteenth time) when he was detained because a vehicle he was in crashed into a police cruiser. He has also recently been investigated for "a domestic incident."
In the same way it seems like Josh Gordon might never make it back onto an NFL playing field, it sure seems like Smith is going to end up with a permanent ban. He's been given multiple chances during his career to turn a new page and become a responsible, respectable member of society. Yet time and time again he has chosen the path that has ultimately led to his destruction.
Once one of the most feared pass rushers in the league, he's in danger of becoming just another has-been who failed to live up to his potential.
MORE FROM YARDBARKER
Raiders News

Delivered to your inbox

You'll also receive Yardbarker's daily Top 10, featuring the best sports stories from around the web. Customize your newsletter to get articles on your favorite sports and teams. And the best part? It's free!