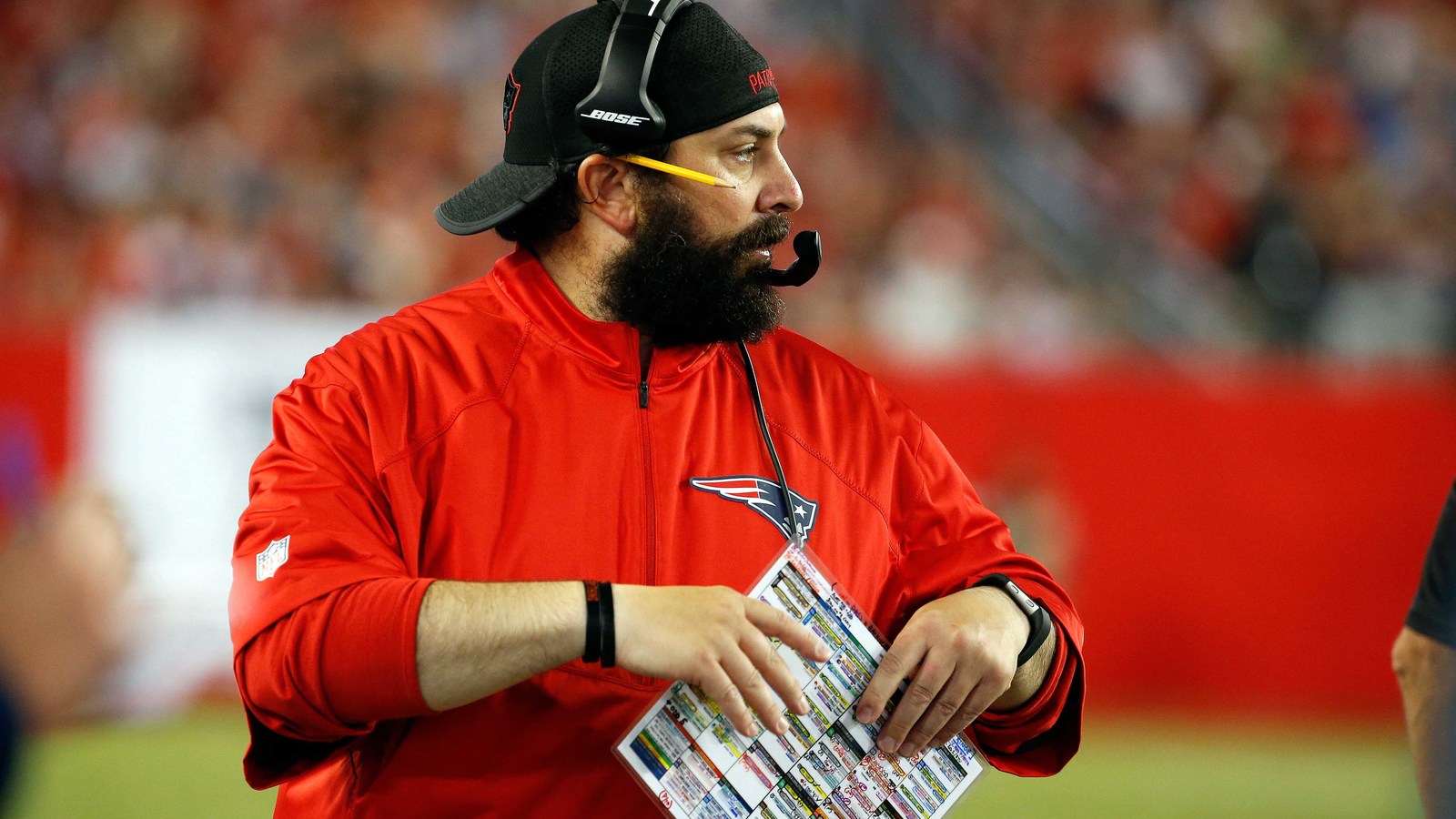 Kim Klement-USA TODAY Sports
The New England Patriots could see two of their top assistants leave for head coaching jobs this offseason, and defensive coordinator Matt Patricia might already have a foot outside the door. According to Mike Florio of Pro Football Talk, the Patriots are "bracing" for Patricia to leave, most likely to become the next head coach of the Detroit Lions.
"Regarded as brilliant in all matters, Patricia also is believed to be more than ready to take over a team of his own," Florio writes. "He has, we're told, a very good relationship with Lions G.M. Bob Quinn, who previously worked for the Patriots."
One wonders if Patricia ends up coaching the Lions, would Jim Bob Cooter remain on as the offensive coordinator? We know he already interviewed to be the team's head coach. Also, Matthew Stafford loves having Cooter around and has flourished ever since he took over a couple years ago.
Whatever happens, Detroit would obviously have to wait until New England's season ends to hire Patricia in an official capacity, much like the 49ers did last year with Kyle Shanahan, then the offensive coordinator of the Atlanta Falcons.
Other teams are interested in Patricia as well, including the New York Giants, who interviewed him on Friday. So it's going to be interesting to see how this all shakes out, especially in light of recent reports that the Patriots are suddenly falling apart at the seams.
MORE FROM YARDBARKER:
QUIZ: Name every head coach in the history of the Detroit Lions
Dating back to their founding in 1930 as the Portsmouth Spartans before relocating in 1934, the Detroit Lions have had 26 coaches in NFL franchise history. This list includes two Hall of Fame coaches and one who returned for a second stint. Unfortunately, the team has never won the Super Bowl and has not won a playoff game since 1991. How many of the leaders of the Lions can you name?
Clue: Years Active
MORE FROM YARDBARKER
NFL News

Delivered to your inbox

You'll also receive Yardbarker's daily Top 10, featuring the best sports stories from around the web. Customize your newsletter to get articles on your favorite sports and teams. And the best part? It's free!