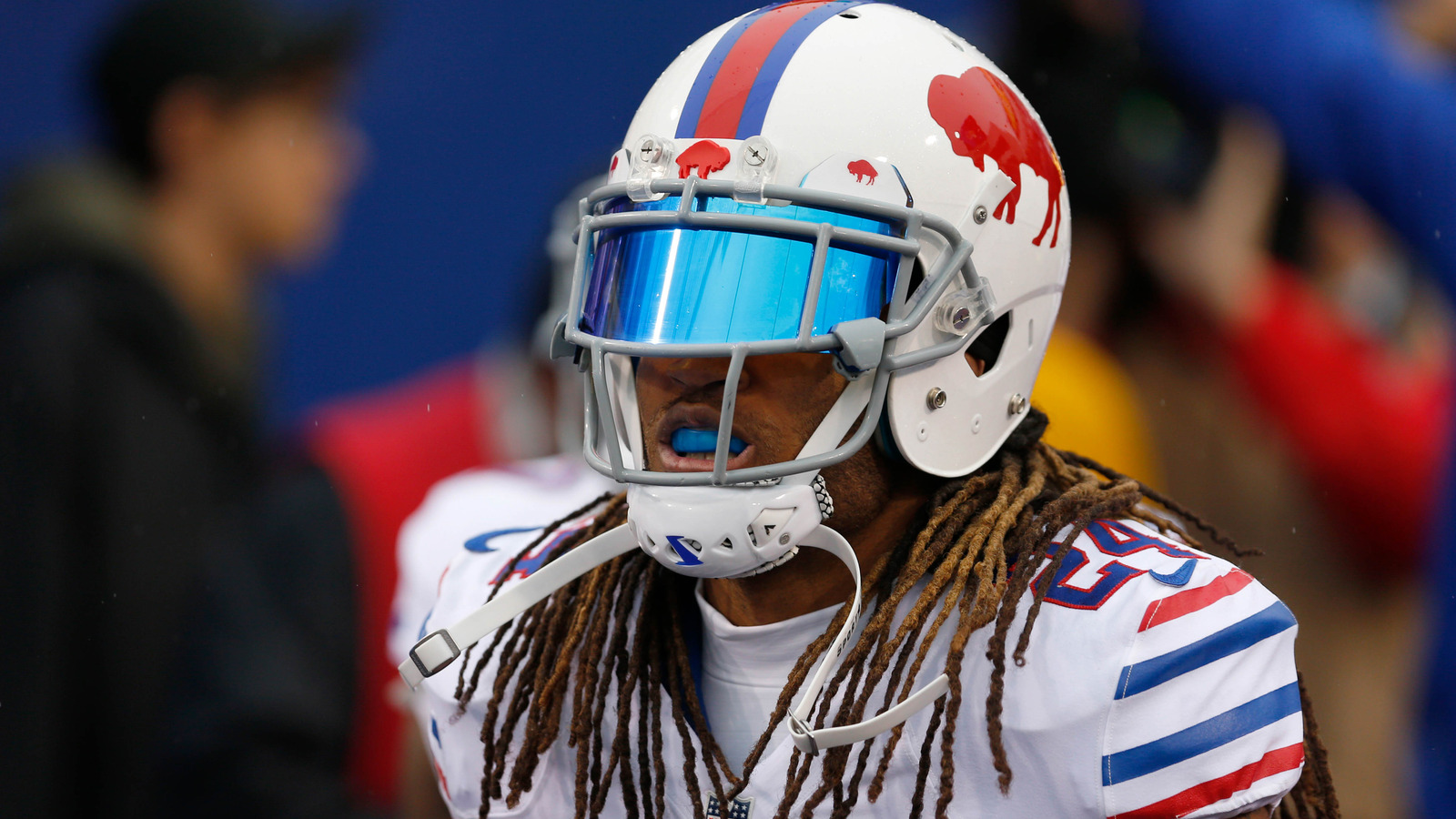 Oct 30, 2016; Orchard Park, NY, USA; Buffalo Bills cornerback Stephon Gilmore (24) against the New England Patriots at New Era Field. 
Timothy T. Ludwig-USA TODAY Sports
Leave it to the New England Patriots to pull off a huge move nobody saw coming—including the player involved.
Corner Stephon Gilmore was the crown jewel of the 2017 free-agent class, a younger corner capable of elite play and strong man coverage against some of the game's best weapons.
So of course, Bill Belichick and the Patriots swooped in and stole him off the market.
Gilmore was surprised as anymore, according to Pro Football Talk's Mike Florio:
He said that the Patriots emerged as a contender at the beginning of the process, but that he was "surprised a little bit" by their interest.
It's an interesting twist for one of the league's better players. Normally a talent like Gilmore hits the market and ends up going to a struggling team willing to overpay for his services.
Instead, Gilmore found a rather soft market thanks to a strong rookie class on the way and watched as even a needy team like the Chicago Bears set the bar and wouldn't leap over it.
The Patriots did. Now Gilmore gets the money he wants and will compete for titles on a yearly basis. The rich are quite a bit richer, and to top it off, Gilmore gets to stay in the same division.
MORE FROM YARDBARKER
NFL News

Delivered to your inbox

You'll also receive Yardbarker's daily Top 10, featuring the best sports stories from around the web. Customize your newsletter to get articles on your favorite sports and teams. And the best part? It's free!