The 'When Peyton Manning actually wanted to play for the Jets' quiz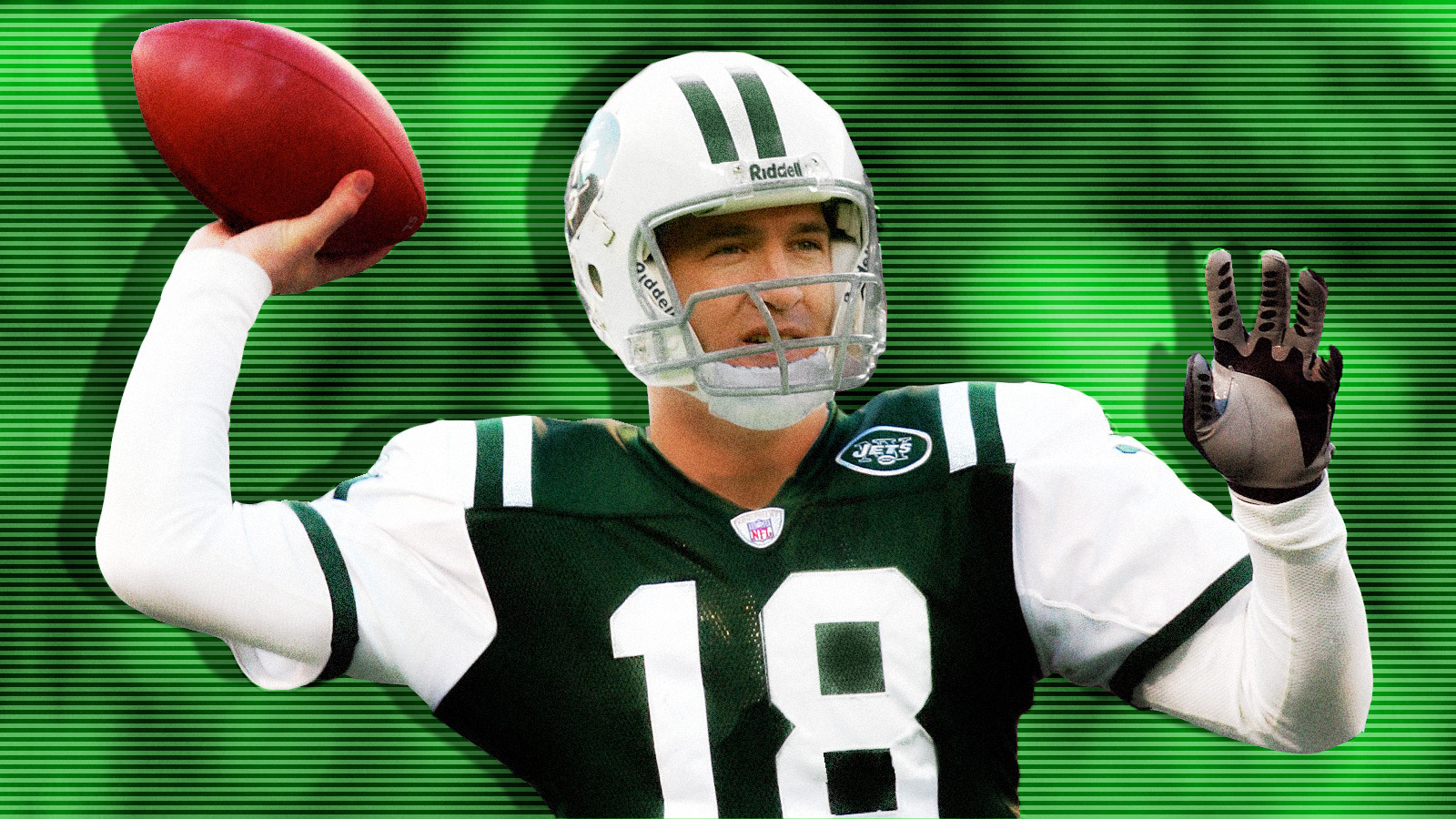 Yardbarker Illustration/Getty Images
This week, the Indianapolis Colts announced plans to honor Peyton Manning during the 2017 season. On October 7th, the team will unveil a statue commemorating Manning outside of Lucas Oil Stadium. The next day they will retire his number during halftime of their game against the 49ers. If anyone in the NFL deserves his own day, it's Peyton Manning, and if it's half as eventful as Rex Manning Day, the fine folks of Indianapolis are in for a real treat. 
With all the touchdowns, all the 'Omahas!' and all the commercials that Manning tallied along the way during his playing days, it's easy to forget that Manning's career (and, in turn, NFL history) would have been greatly altered had Bill Parcells simply made one phone call. Gary Myers of the Daily News details the saga here, but this is the choice paragraph:
Parcells studied every throw Manning made as a junior at Tennessee. Archie Manning called him twice before Peyton announced on March 5, 1997, that he would be returning to school. He was calling on behalf of Peyton, who wanted assurances from Parcells he would take him if he came out. He wanted to play for Parcells, he wanted to play for the Jets, he wanted to play in New York, but he didn't want to declare for the draft and then be concerned that Parcells would trade the pick.
Parcells' reasoning seems to shift the blame over to the NFL's higher powers at the time:
"We were being threatened pretty strongly by the powers that be," Parcells said. "They were watching the Jets. They were watching us like hawks. But hey, that's the way it is."
20 years later, it's nearly impossible to discern the truth from legend, but whatever the case may be, it was a massively pivotal moment for two NFL franchises. One ended up with the greatest statistical quarterback of all-time while the other was left with nothing more than a schadenfreude-filled draft montage on YouTube as a parting gift. Such is life I guess. 
Which brings us to today's quiz of the day. Manning will be joining exclusive company once the Colts hang his #18 up in their rafters. How many of his colleagues in this distinct group can you name? Ten minutes are on the clock.

Good luck!
CLUE: Team - Number. List only includes players so no 12th Man listed here. Sorry, Seattle. 
QUIZ: Name every player in NFL history who had their number retired
MORE FROM YARDBARKER
NFL News

Delivered to your inbox

You'll also receive Yardbarker's daily Top 10, featuring the best sports stories from around the web. Customize your newsletter to get articles on your favorite sports and teams. And the best part? It's free!