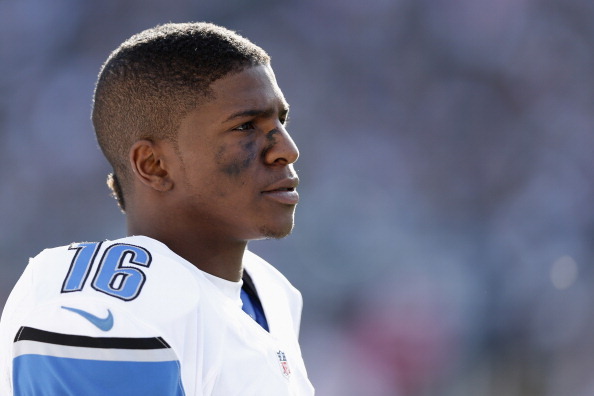 The sad story of Titus Young continues. The former Detroit Lions wide receiver, who one year ago was in position to be the #2 receiver along Calvin Johnson, missed his 4th court appearance on burglary and attempted burglary. A California judge has ordered a bench warrant for his arrest. From ABC News: Orange County Superior Court Judge Andre Manssourian issued the $100,000 bench warrant after meeting with Hudson and the district attorney's office in chambers. The judge also revoked Young's bail and accepted a document from the defense under seal. The 24-year-old former player previously pleaded not guilty to four felonies and seven misdemeanors after authorities say he broke into a San Clemente home on May 10. That arrest came after erratic behavior that began five days earlier in neighboring Riverside County. He was arrested there for suspicion of driving under the influence and arrested again 15 hours later after authorities said he was caught trying to retrieve his car from a tow yard in Moreno Valley, east of Los Angeles. Before Young ran into his legal troubles, he had his struggles while a member of the Lions. He suckered punch former teammate Louis Delmas in May of 2012,leading to [...]
Read the rest of this story...
MORE FROM YARDBARKER

NFL News

Delivered to your inbox

You'll also receive Yardbarker's daily Top 10, featuring the best sports stories from around the web. Customize your newsletter to get articles on your favorite sports and teams. And the best part? It's free!