Originally posted on
Sportsnaut
| By Vincent Frank | Last updated 12/28/16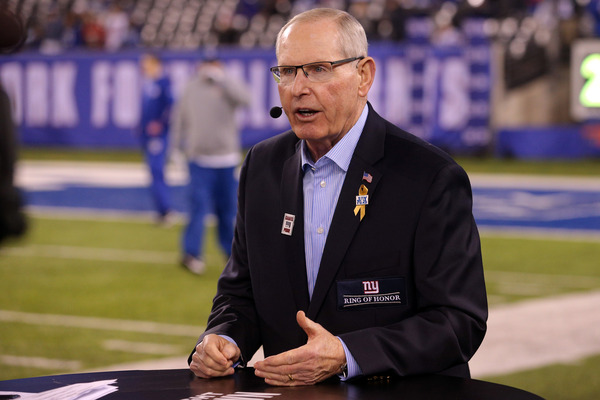 No coach in Jaguars history has been more successful than Tom Coughlin.
Brad Penner-USA TODAY Sports
The Jacksonville Jaguars are looking to go back to the well. Linked to former Jaguars head coach Tom Coughlin since the team fired Gus Bradley earlier this month, it now appears the two sides are meeting.
According to ESPN's Adam Schefter, Coughlin is interviewing for the team's head coaching vacancy on Wednesday.
It is surprising that the Jaguars would focus on a 70-year-old head coach that's seen as somewhat of a retread around league circles.
Though, it could very well be an effort to repeat the success Jacksonville saw under Coughlin early in its existence. Coughlin led the team to four playoff appearances in eight seasons, finishing with double-digit wins three times. It remains the most successful stretch in the 20-plus year history of the Jaguars' franchise.
A two-time Super Bowl winner with the New York Giants, Coughlin would also give the Jaguars some relevance as it comes to the sidelines. That's something we most definitely didn't see during Bradley's historically bad stint as the team's head coach.
MORE FROM YARDBARKER:
How to fix the San Francisco 49ers
QUIZ: Name the coach with the most wins for every NFL franchise
The greatest coaches in NFL history have stayed with their teams for long stretches of time, piling up the wins and creating dynasties. Who is the coach with the most wins for each NFL franchise?
Clue: Team-Number of wins
MORE FROM YARDBARKER
Jaguars News

Delivered to your inbox

You'll also receive Yardbarker's daily Top 10, featuring the best sports stories from around the web. Customize your newsletter to get articles on your favorite sports and teams. And the best part? It's free!