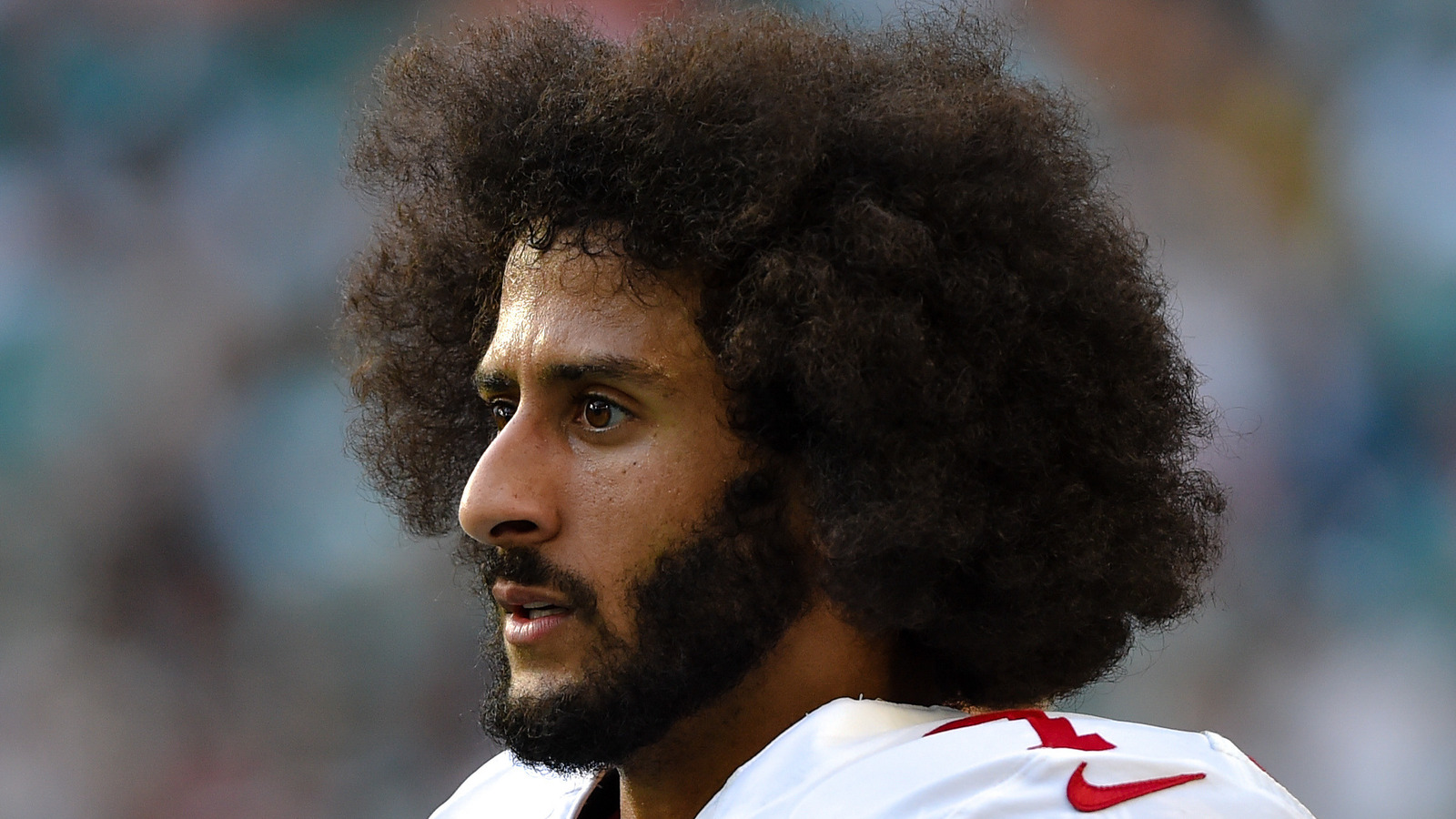 Colin Kaepernick is still hoping to find a home for the 2017 season.
Steve Mitchell-USA TODAY Sports
Former NFL head coach Tony Dungy believes Colin Kaepernick's decision to protest the national anthem last season is a factor in why the quarterback remains a free agent, but he does not believe it tells the entire story.
When asked about the situation on "The Dan Patrick Show" Thursday, Dungy said he feels teams would overlook Kaepernick's political stances if they thought he was a good enough quarterback.
"Yes, it all stems back to not [standing] for the national anthem and the reaction that that's going to get from fans. But if people perceived Colin Kaepernick as a difference maker, as a guy who could be their starting quarterback and help them win games, he would be signed now and people would deal with the repercussions," Dungy said, as transcribed by Michael David Smith of Pro Football Talk. "I think everybody sees him maybe as a backup. Is he a guy who can really help us? Am I just going to get three or four games a year? If that's the case, it's not worth the headache, it's not worth the distraction, it's not worth the number of fans we would turn off."
Dungy was then asked if he would sign Kaepernick if he was still coaching, and he said that would depend on the type of offensive system his team had. Teams whose starting quarterbacks are pocket passers might be hesitant to sign a dual-threat like Kaepernick, which is something one current NFL coach touched on earlier this offseason.
We've said the same thing all along that Dungy is saying. Teams weigh everything when it comes to signing a player. Even if you believe in and support what Kaepernick is standing up for, it's obvious he would bring extra media attention and potential distractions to a team. If he were a better player, teams would be willing to totally overlook all of that.
One team reportedly has legitimate interest in Kaepernick, and it makes sense given that team's system.
MORE FROM YARDBARKER
49ers News

Delivered to your inbox

You'll also receive Yardbarker's daily Top 10, featuring the best sports stories from around the web. Customize your newsletter to get articles on your favorite sports and teams. And the best part? It's free!