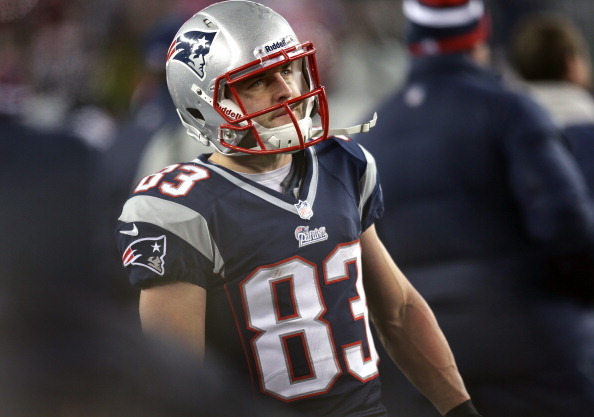 While the Patriots were busy working through the details of Tom Brady's raise, Wes Welker is still waiting on a contract. This isn't the first time Welker has had to sit and wait to see if the Patriots deem him worthy enough for a long term contract. He had to endure this last season, and Welker eventually got fed up and went public with his feelings. This season, in a move that some think was punishment for his comments, the Patriots seemingly cut Welker's role in the gameplan. And it wasn't until both Rob Gronkowski and Aaron Hernandez suffered that Welker began to get the targets that he was used to getting. According to Jason Cole of Yahoo! Sports, that fact hasn't gone unnoticed by Welker and it has caused him to have "mild disdain" for the organization. What's important to consider is Welker's somewhat mild disdain for the Patriots right now, according to a source close to the player. Welker apparently is a little miffed at how he was treated in last year's opener, when offens...
Read the rest of this story...
MORE FROM YARDBARKER
NFL News

Delivered to your inbox

You'll also receive Yardbarker's daily Top 10, featuring the best sports stories from around the web. Customize your newsletter to get articles on your favorite sports and teams. And the best part? It's free!