Again, Sherman Confident in Seattle's Chances Richard Sherman found himself amidst another publicity stunt this week when he changed his twitter name to "Optimus Prime," the arch nemesis of Calvin Johnson's alter ego "Megatron." Sherman is not one to shy away from the media. In fact, he desires the attention. He showed his attention-craving colors after the Seattle Seahawks' victory over the Patriots two weeks ago with his "U Mad Bro?" twitter picture, and the rant he had in his interview of Tom Brady only being one man. Opposing teams may find him annoying, but his antics are all the more encouraged by his Seattle fan base. This Sunday, the 4-3 Seahawks head to Detroit to take on the 2-4 Lions. Both are coming off of difficult road losses in their games. The Seahawks are fighting for the top spot in the NFC West, while the Lions are doing their best to keep their heads above water after falling to last in the NFC North. Here's what I'm watching for this Sunday. Growth on the Road This could be a last chance for Wilson to prove himself. After the tough loss to the 49ers last week, the social media was again chanting for Matt Flynn. It seems every time the Seahawks travel on the road, Russell Wilson struggles and the fan base gets disgruntled. Then the Hawks come home and Wilson flourishes, putting out the fires from a week prior. This cycle needs to stop. You have to be confident in a young quarterback. Yes he is going to struggle on the road, but he has shown he can win games. His past game was awful by the numbers. The rookie completed only 9 of his 23 pass attempts for 122 yards and a crucial interception that came in the fourth quarter. For those that actually watched the game, it was clear that Wilson couldn't take all of the blame. Several key drops by Golden Tate and Robert Turbin were drive killers that would have led to scores. Russell was throwing precise, accurate passes and the receivers were not making plays. Had those drops been caught, there would have likely been a touchdown on the board and a completely different outcome. The Lions' secondary had several questions coming into the season. However, with a healthy Louis Delmas at safety they have become a very solid group – ranking 6th in the league in pass defense. This will be a difficult challenge for the young Wilson, and we shall see if the rookie can surmount his road woes. Keep the Time-Bomb Ticking The Lions offense has taken a major step back from its explosive 2011-2012 season. Last year, Matt Stafford became one of only four quarterbacks in NFL history to surpass 5,000 yards passing. He threw for 5,038 and 41 touchdowns. Holy fantasy. His partner in crime was the machine that is Calvin Johnson. Calvin had 96 receptions for 1,681 yards and 16 touchdowns. The combination of these two single-handedly won the fantasy league I was in. This year, however, Stafford has struggled mightily. Through six games Stafford has only five touchdowns and six interceptions. At this point last season, Stafford had 15 touchdowns and only four interceptions. The biggest surprise is the fact that Stafford and Calvin have yet to hook up for a touchdown all season. The infamous "Madden Curse" rumors are being whispered amongst the nation. This offense has the talent to explode any week. It has yet to do so, and the time-bomb is ticking. With Optimus Prime on our side, we should be able to keep the time-bomb ticking another week. Getting in the End Zone The biggest issue for the Seattle offense is their conversion rate in the red zone. On 18 trips to the red zone this season, they have scored on 16 of them. Very efficient. Unfortunately, they have only scored touchdowns on one-third of these possessions. That is not how you win games. Steven Hauschka's had a great season. But who wants to brag about their kicker's efficiency rating? Nobody, besides kickers. Putting three points on the board is great, but putting seven is what Seattle needs to do. Our red zone offense must improve for the Seahawks to be a true playoff threat moving forward in the season. Big Plays Could Decide Outcome The Seattle Seahawks rank fifth in the league in total defense with 297.3 yards allowed per game. The Lions are right behind in eighth, allowing 319.3 per game. We very well could have another defensive showdown between these two squads. The x-factor is the deep ball. Both teams are prone for deep passing plays. With the line of scrimmage at a stand still for the majority of the game, hooking up on a shot down the field could very well decide who is crowned victorious at the end of the game. The Lions have by far the best weapon on the outside in Calvin Johnson. He his huge, fast, strong, amazing leaping ability, etc. His name is Megatron. Can Richard Sherman make Megatron a non-factor? The Seahawks don't have any eye-catching names on the WR depth chart, but they have been making plays all season.Sidney Rice ran an excellent route to beat the young Patriots' safeties deep to win the game two weeks ago. Golden Tate had the controversial touchdown grab in the final seconds against the Packers in Week 3. These players have been making plays, and will need to make sure they hold onto the ball to continue drives and keep the secondary honest. Teams Can Run on Us? Last week the Seahawks defensive line was gutted by Frank Gore, who ran for 131 yards on the ground. 81 of the yards came before contact. This was not Seattle football. Pete Carroll announced his disappointment with his defense's performance, saying that they were simply outsmarted. He noted the rotations -that the wrong people were in for the wrong plays and didn't know how to react to the blocking schemes. This led to huge holes for Gore to prance through with ease, and set up long 49er drives. This cannot happen again. The Lions are not really a running threat, standing at 19th in the league in rushing. They have talent at the position with Mikel Leshoure, Kevin Smith and the recently productive Joique Bell. The issue is their run-blocking. The Lions have a solid pass protection, but their run-blocking has been exposed on multiple occasions. Nevertheless, giving holes to running backs has never been a problem for Seattle. But if for some reason they get Leshoure going, put in the human drain-clog Red Bryant. He'll put an end to anything on the ground. CLICK HERE CHECK OUT THE SEAHAWKS BLOG IN OUR CLUBHOUSE AT NWSB! © Jordin Ereth for North West Sports Beat, 2012. | Permalink | No comment | Follow NWSB on Twitter or join US on Facebook for real-time updates OR... | Share This on Twitter | Share NWSportsBeat.com on Facebook Post tags: Calvin Johnson, Detroit Lions, Golden Tate, Matt Stafford, NFL, Pete Carroll, Red Bryant, Richard Sherman, Robert Turbin, Russell Wilson, Seahawks Blog, seattle, Seattle Seahawks, Seattle Seahawks vs. Detroit Lions, Sidney Rice, Steven Hauschka, Week 8
Original Story:
http://www.nwsportsbeat.com/seahawks/...
PLAYERS:
Richard Sherman
,
Calvin Johnson
,
Tom Brady
,
Matt Flynn
,
Russell Wilson
,
Golden Tate
,
Robert Turbin
,
Louis Delmas
,
Matthew Stafford
,
Steven Hauschka
,
Sidney Rice
,
Frank Gore
,
Pete Carroll
,
Mikel Leshoure
,
Kevin Smith
,
Joique Bell
,
Red Bryant
TEAMS:
Seattle Seahawks
,
Detroit Lions
,
New England Patriots
,
San Francisco 49ers
MORE FROM YARDBARKER
NFL News

Delivered to your inbox

You'll also receive Yardbarker's daily Top 10, featuring the best sports stories from around the web. Customize your newsletter to get articles on your favorite sports and teams. And the best part? It's free!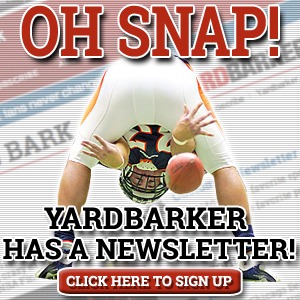 Latest Rumors
Best of Yardbarker

Today's Best Stuff

For Bloggers

Join the Yardbarker Network for more promotion, traffic, and money.

Company Info

Help

What is Yardbarker?

Yardbarker is the largest network of sports blogs and pro athlete blogs on the web. This site is the hub of the Yardbarker Network, where our editors and algorithms curate the best sports content from our network and beyond.