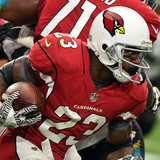 Adrian Peterson may be on the back end of his career, but he clearly feels he still has a lot more to offer in the NFL.The veteran running back said Saturday that he'd like to play another four NFL seasons, which would take him through his age 36 season It's a tall ask, especially for a running back like Peterson who has taken a lot of hits. He's coming off an underwhelming season...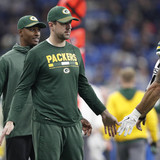 Adrian Peterson had one of the least productive seasons of his career in 2017, but the veteran running back believes he still has plenty left in the tank."At the end of the day, I know I can play," he told Chris Tomasson of the St. Paul Pioneer Press (Twitter link). "If you watch football, as far as being an evaluator of talent, if a guy has something left in the tank… he was able...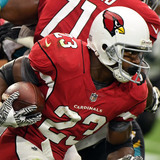 The Arizona Cardinals reportedly are going to release Adrian Peterson, who's going to be 33 when the 2018 season begins. But that's not stopping the running back from dreaming big about playing the game for another half-decade or so.Speaking about his future on Saturday, Peterson said he wants to play another four or five years. Peterson said he hasn't yet heard from the Cardinals...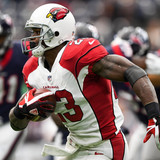 Adrian Peterson has spent 11 seasons int he National Football League. But it looks like his chances are getting slimmer as the days go on. Latest reports indicate that the Arizona Cardinals will waive him."After acquiring him from the New Orleans Saints in October, the Arizona Cardinals will be moving on from running back Adrian Peterson, according to 98.7 FM Arizona's Sports Station...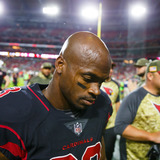 Veteran running back Adrian Peterson's tenure with the Arizona Cardinals appears over. Mike Jurecki from Arizona' 98.7 FM reported (h/t Arizonasports.com) that the Cardinals are expected to waive Peterson.This news certainly isn't shocking. Peterson finished the season on IR. So, he isn't exactly entering the offseason in great health. That's less than ideal for anyone, especially...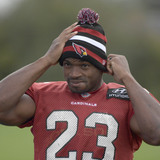 When the Saints shipped Adrian Peterson to the Cardinals in March, they received a conditional sixth-round draft pick in return for the future Hall of Fame running back. On Wednesday, Saints GM Mickey Loomis confirmed that those conditions have been met and the pick will in fact be conveyed to New Orleans (Twitter link via Joel Erickson of The Advocate). Peterson averaged just 3...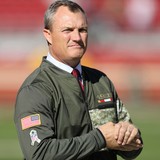 49ers GM John Lynch is in constant contact with Jimmy Garoppolo's agent Don Yee, but their conversations have not included contract negotiations."It's kind of refreshing to talk to him because of the way he's dealt with Tom [Brady], a lot of people have learned: He really wants these guys just to go focus on their business," Lynch told KNBR (transcription via Eric Branch of the San...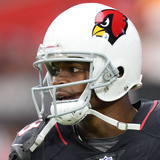 Adrian Peterson has been placed on injured reserve because of a neck injury, ending his 2017 season and leaving many wondering if we have seen the last of him in an NFL game. On Friday, Peterson directly addressed that question.In a statement he released to ESPN's Josina Anderson, Peterson says he has been informed by a doctor that he will not need to undergo neck surgery. He said...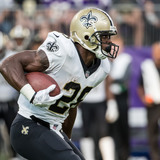 Vikings running back Adrian Peterson didn't exactly receive a warm welcome in his return to Minnesota on Monday night.Most fans expected a mixed reaction when he came into the Saints huddle for the first time, but it was anything but. In fact, it was mostly boos, which could be heard on the TV broadcast. Reporters in the press box echoed that sentiment as well. Twitter users shared...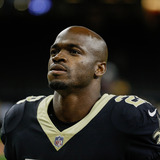 Adrian Peterson has never had a problem finding motivation throughout his incredible career, but it would be impossible for him to not feel an added jolt of excitement heading into Week 1 against his former team.With the New Orleans Saints set to open up their season against the Minnesota Vikings next week, Peterson is ready to go."In my mind, we're starting and ending the season...
MORE STORIES >>
Cardinals News

Delivered to your inbox

You'll also receive Yardbarker's daily Top 10, featuring the best sports stories from around the web. Customize your newsletter to get articles on your favorite sports and teams. And the best part? It's free!