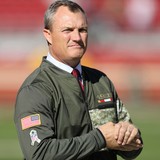 49ers GM John Lynch is in constant contact with Jimmy Garoppolo's agent Don Yee, but their conversations have not included contract negotiations."It's kind of refreshing to talk to him because of the way he's dealt with Tom [Brady], a lot of people have learned: He really wants these guys just to go focus on their business," Lynch told KNBR (transcription via Eric Branch of the San...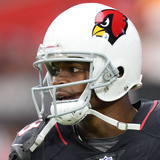 Adrian Peterson has been placed on injured reserve because of a neck injury, ending his 2017 season and leaving many wondering if we have seen the last of him in an NFL game. On Friday, Peterson directly addressed that question.In a statement he released to ESPN's Josina Anderson, Peterson says he has been informed by a doctor that he will not need to undergo neck surgery. He said...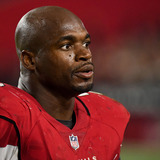 The Arizona Cardinals are 6-7, and all but out of the playoff picture. From David Johnson to Carson Palmer, they have experienced injuries to their top playmakers. Then, earlier this week, they would lose Adrian Peterson for the season.But one of the greatest rushers in the game isn't done yet."The good news is my neck injury doesn't require surgery. But I'm told by Dr. Robert Watkins...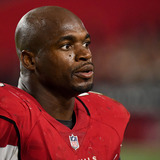 Adrian Peterson's stint with the Arizona Cardinals will end in disappointment.Peterson is going to be placed on IR by the team because of a neck injury, ending his season. ESPN's Adam Schefter shared the news on Peterson Thursday night.Peterson was acquired by the Cardinals after playing in four games with the Saints. He busted out with 134 yards and two touchdowns in his Arizona...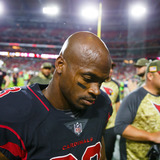 The Cardinals dealt with a lot of injuries this season. They now may lose the guy they traded to replace their top running back.Coach Bruce Arians on Wednesday said that the likelihood Adrian Peterson plays again this season is in doubt. That's because he suffered a neck injury in Week 12's game against the Jaguars and never played since. As a result, Arizona's trade for Peterson...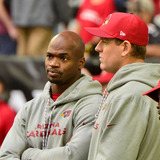 Arizona Cardinals running back Adrian Peterson missed Weeks 13 and 14 with a neck injury. When asked if he knew a timetable for Peterson's return, head coach Bruce Arians shared this comment. This news is truly not encouraging. Since his trade to the Cardinals after Week 4, Peterson has proved to be a good fit in Arians' offense. To date, the seven-time Pro Bowler has tallied 514...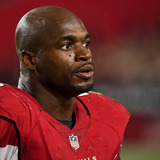 Adrian Peterson has sat out the last two weeks with a neck injury, and it sounds like there's a good chance we have seen the last of the veteran running back this season.On Wednesday, Arizona Cardinals head coach Bruce Arians told reporters that he has "no idea" if Peterson will be able to suit up again this season. A report from last week indicated that Peterson will not need to...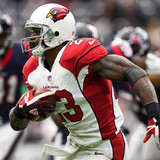 The Arizona Cardinals will play their second game in a row without running back Adrian Peterson. Peterson has been dealing with a neck injury, and head coach Bruce Arians has ruled him out for Sunday's home tilt against the Tennessee Titans. The good news is that it was reported Friday that Peterson will not require surgery.Since being traded to the Cardinals prior to Week 6, Peterson...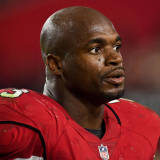 Adrian Peterson has been dealing with a neck injury that could force him to miss at least another game, but it does not sound like it will be a long-term concern for the 32-year-old running back.ESPN's Josina Anderson reports that Peterson, who was inactive last week for the Cardinals' game against the Rams, is unlikely to play Sunday vs. the Titans. However, he should be able to...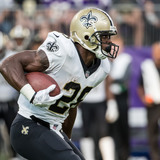 Vikings running back Adrian Peterson didn't exactly receive a warm welcome in his return to Minnesota on Monday night.Most fans expected a mixed reaction when he came into the Saints huddle for the first time, but it was anything but. In fact, it was mostly boos, which could be heard on the TV broadcast. Reporters in the press box echoed that sentiment as well. Twitter users shared...
MORE STORIES >>
Cardinals News

Delivered to your inbox

You'll also receive Yardbarker's daily Top 10, featuring the best sports stories from around the web. Customize your newsletter to get articles on your favorite sports and teams. And the best part? It's free!