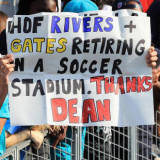 Front Five: The top stories that shaped both sports & politics this week "We embrace any team that comes, we're certainly happy to have the Chargers in L.A., but I think we could have been happy with just one, too." – Los Angeles Mayor Eric Garcetti on whether he wanted two teams in L.A. Week 2 of the NFL season saw two professional football teams play home games in Los Angeles...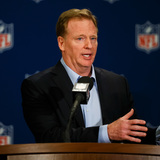 Colin Kaepernick opened up a dialogue across the country — and especially throughout the NFL — when he first protested the national anthem to draw attention to societal issues. Though he is not on a roster, other players in the league are continuing his efforts and actively working with the league on the matter.Yahoo Sports' Charles Robinson reported Wednesday night that a group...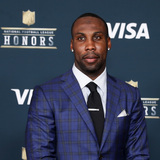 Anquan Boldin's retirement might not last too long. Mere weeks after announcing he is stepping away from the game, the former 1,000-yard receiver could very well latch on with the defending champion New England Patriots.According to Ben Volin of the Boston Globe, there is mutual interest between Boldin and the Patriots."In light of Edelman's injury, a league source said the Patriots...
Anquan Boldin thanked fans of the teams he played for in a social media post as he prepares to head into retirement.After 14 seasons in the NFL, Boldin declared his intention to retire last weekend after a brief period of time with the Bills. In a statement, he talked about wanting to devote more time to doing humanitarian work.Here's the note Boldin posted on Twitter: During his...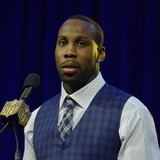 Now that Anquan Boldin is no longer looking for a job in the NFL, he can speak more freely about some of the issues he had with the league while he was playing. One of those had to do with offseason training programs.Later in his career, Boldin chose to work out on his own rather than taking part in organized team activities. In an appearance on Evan Cohen's ESPN West Palm Radio...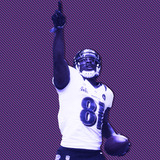 Less than two weeks after joining the Buffalo Bills, Anquan Boldin has decided to hang 'em up. On Sunday, the 14-year veteran abruptly announced his retirement from the NFL, and didn't leave much wiggle room when asked if he might come back later in the season. Boldin was under appreciated throughout his career and that lack of appreciation (along with a glut of dominant receivers...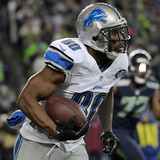 Anquan Boldin's 14-year NFL career is somewhat suddenly coming to an end.According to a report by ESPN's Jim Trotter on Sunday, Boldin has left the Buffalo Bills and informed them of his plans to retire. The 36-year-old Boldin had just signed with the Bills on a one-year, $2.75 million deal earlier this month. For what it's worth, he had been grappling with the question of retirement...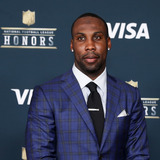 The Anquan Boldin era in Buffalo was about as short-lived as you can imagine, as the veteran receiver told the Bills Sunday he's retiring. Boldin signed a free-agent contract in Buffalo about two weeks ago, and it didn't take long for the Bills to trade away Sammy Watkins afterwards.The savvy veteran caught just one pass for five yards on three targets Thursday night against the...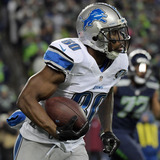 Veteran wide receiver Anquan Boldin is signing with the Buffalo Bills for the 2017 season. Per Adam Schefter of ESPN, it's a one-year deal worth up to $4 million.This is a big-time boost to Buffalo's offense. Though Boldin can hardly be called a speedster, he's one of the NFL's top possession receivers. Last year, his 14th as a pro, he caught 67 passes for 584 yards and led the Detroit...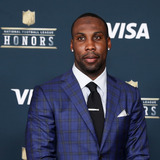 According to a report by ESPN's Dan Graziano, free agent wide receiver Anquan Boldin is scheduled to visit with the Buffalo Bills on Monday. Boldin, 36, said during the offseason that he planned to play in 2017. He also said that he wasn't going to actively seek out work until training camp starts.Boldin was an original second-round pick of the Arizona Cardinals from the 2003 NFL...
MORE STORIES >>
NFL News

Delivered to your inbox

You'll also receive Yardbarker's daily Top 10, featuring the best sports stories from around the web. Customize your newsletter to get articles on your favorite sports and teams. And the best part? It's free!