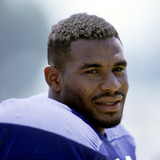 For NFL legends, it all started somewhere, and many times that somewhere was on the college gridiron. More specifically, certain players launched their pro careers in collegiate postseason games, shining in the bowls.For these 25 NFL legends, there stories began being written with their stellar performances in college football bowl games.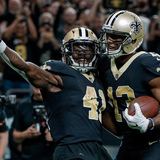 There were some wild and wacky things unfolding around the league during a loaded slate of games in NFL Week 13.After weeks of struggling offensively, the Kansas City Chiefs finally broke out of their slump but still found a way to lose to the New York Jets. Tom Brady had a pretty miserable game against the Buffalo Bills, yet the New England Patriots still eased to their eighth straight...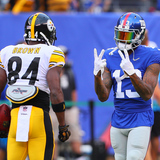 The wide receiver has become something of a position du jour in the NFL as football further accelerates into a fast-paced, pass-happy, acrobatic spectacle and leaves the hard-nosed, smash-mouth, bruising trenches behind. The flashiest stars make incredible, one-handed catches; let me repeat that – make incredible, one-handed catches, okay, one more time; make incredible, one-handed...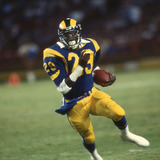 Every year in the NFL, there are rookies who take the league by storm. Some do it with astronomical numbers, while others simply make their new teams better from day one.So which players have been the most impressive in their first NFL go-round? Here is a look at the best NFL rookie season in the modern era.
The AP NFL Offensive award has been awarded annually at the end of the regular season by a panel of 50 Associated Press reporters since 1967. Winners have been announced at the NFL Honors ceremony the night before the Super Bowl since 2011. Given the year, team and position, how many of these first year standouts can you name?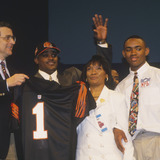 Can you name every running back selected 1st overall in the NFL draft? Clue: Year/TEAM Note: In 1961, running backs were drafted first overall in both the NFL and the AFL draft.
By Rachel Wold Someone just acquired an awesome addition to their restroom. The urinal originally came from a locker room at the Silverdome where Sanders played during his career with the Detroit Lions. It was reported there were 46 total bids placed by 17 people for this wonderful piece of Lions memorabilia. The original owner reportedly contacted Sanders' agent, J.B. Bernstein...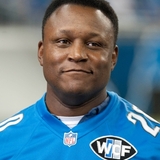 From Billy Sims and Barry Sanders and a local hometown hero, Thanksgiving brings out other types of memories besides devouring that big bird. The post Billy Sims, Barry Sanders And The 2 F's Of Thanksgiving: Family And Football appeared first on The Sports Fan Journal.
MORE STORIES >>
NFL News

Delivered to your inbox

You'll also receive Yardbarker's daily Top 10, featuring the best sports stories from around the web. Customize your newsletter to get articles on your favorite sports and teams. And the best part? It's free!