Tackle Branden Albert may want to play football again, but apparently he doesn't want it that bad. Albert was in Seattle for a bit meeting with the Seahawks but has left without a contract even though he reportedly received a deal. The Seahawks are desperately looking for help on the offensive line, working out several players recently and then bringing in the free agent Albert for...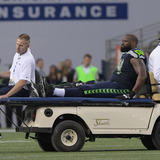 The Seattle Seahawks entered the 2017 preseason with, at best, a shaky offensive line. We have highlighted this on a number of occasions, pointing out that the offensive line is the team's Achilles heel.Now starting left tackle George Fant is on the shelf for the entire 2017 season after tearing his ACL on Friday night in an exhibition game against the Minnesota Vikings.Suddenly...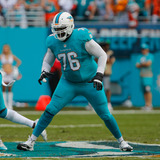 Just one week after he abruptly decided to retire, Branden Albert has changed his mind. That doesn't mean his former team will welcome him back.Michael DiRocco of ESPN.com reports that the Jacksonville Jaguars are not expected to allow Albert to return to the team after his one-week hiatus. It's possible the 32-year-old overplayed his hand, as Albert had openly expressed a desire...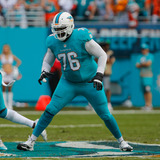 Jacksonville Jaguars left tackle Branden Albert, acquired in a trade this March, has surprisingly retired from football after nine seasons.The team announced this move on its official website. "After nine seasons playing in the National Football League, I have decided to retire from the game that has given me so much," said Albert. "I would like to thank Mr. Khan and the Jaguars...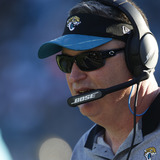 The Jacksonville Jaguars may soon be getting their first look at Branden Albert on the field.New Jaguars head coach Doug Marrone told reporters on Friday that Albert informed him he would be at the team's mandatory minicamp next week: Albert, for whom the team traded a 2018 7th-round pick to the Miami Dolphins in February, has not reported to voluntary OTAs. Many believe that is...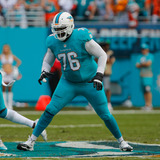 After being traded to the Jacksonville Jaguars in exchange for a draft pick, offensive tackle Branden Albert is reportedly holding out for a new deal. Originally a first-round pick out of Virginia in 2008 by the Kansas City Chiefs, Albert became a star during his tenure with that club.After receiving the franchise tag and 2013, Albert signed a five-year contract in free agency the...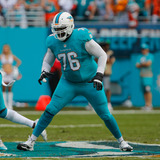 The free-agent market at left tackle continues to grow by the minute. One day after Ryan Clady and Kelvin Beachum saw their 2017 options declined, making them free agents, comes this interesting bit of information. Branden Albert signed a five-year, $47 million contract with the Miami Dolphins back in 2014. In his three seasons with the team, the former Kansas City Chiefs first-round...
After ten long months of grueling rehab work, Miami Dolphins left tackle Branden Albert was finally back on the field Sunday. Ten long months of targeting Week One for his return date finally came to fruition. And how did it feel to finally avenge a season-ending injury, torn ACL and MCL ligaments, and ten long months of grueling weight-lifting, martial arts, and running to get back...
Going into 2014, the Dolphins had one significant weakness that jeopardized the future of their franchise quarterback. The inability of the offensive line to stay healthy and protect Ryan Tannehill. The Miami Dolphins tried to address this by targeting All-Pro tackle Branden Albert in free agency and tackle Ja'Wuan James in the first round of the NFL Draft. These additions looked...
Do you smell that? That stench that is filling up your nostrils? Well stop smelling yourself because it is not you, it's the smell of training camp, which means football season is officially underway! Saturday morning, when I got up to get ready to attend practice, I felt nerves, excitement, anticipation and relief that the Miami Dolphins were finally getting the season underway...
MORE STORIES >>
Jaguars News

Delivered to your inbox

You'll also receive Yardbarker's daily Top 10, featuring the best sports stories from around the web. Customize your newsletter to get articles on your favorite sports and teams. And the best part? It's free!