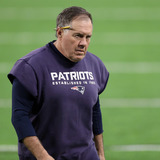 The Patriots did not execute well enough defensively to beat the Eagles in the Super Bowl on Sunday, but the issues the team appears to be having off the field may be the biggest concern for New England going forward.After the Patriots were torched on defense in a 41-33 loss, former Pats cornerback Brandon Browner took to Instagram to rip Bill Belichick for benching Malcolm Butler...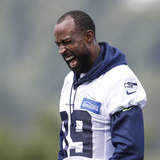 The Patriots elected to bench Malcolm Butler on defense for the entirety of Super Bowl LII, and one of the cornerback's former teammates did not understand why they elected to do so.Ex-Patriots cornerback Brandon Browner, who played for the team in 2014, clearly did not agree with head coach Bill Belichick's controversial decision to bench Butler. The talented cornerback appeared...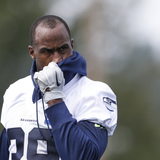 A former member of the Legion of Boom is finding himself in the news for all the wrong reasons off the field. Out of the NFL since last summer, former Seattle Seahawks cornerback Brandon Browner was arrested Monday night in Los Angeles for allegedly making criminal threat against a woman."The former Pro Bowl cornerback — part of the original Legion of Boom — was booked for allegedly...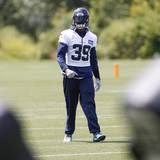 Former NFL defensive back Brandon Browner was reportedly arrested in Los Angeles Monday night and charged with making criminal threats, which is a felony in the state of California.According to TMZ, Browner is accused of making criminal threats against a woman. He was taken into custody on Monday evening and released at around 11 p.m. after posting $50,000 bail.Browner, an undrafted...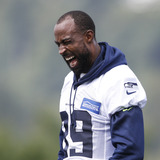 The reunion between the Seattle Seahawks and defensive back Brandon Browner has come to an abrupt ending. NFL Media Insider Ian Rapoport was the first to break the news of Browner's release, which was later confirmed by the team. Seahawks have confirmed that Brandon Browner has been released. Beginning of the cuts fro 90 to 75 by tomorrow. — Bob Condotta (@bcondotta) August...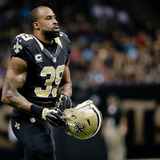 The New Orleans Saints signed cornerback Brandon Browner to a three-year deal last offseason, and it turned out to be one of the worst contracts in the league. Browner was horrible all season, though he doesn't regret how things went down. Why? Because he pocketed a whole bunch of cash. On Monday, Browner shared a photo of himself and Richard Sherman, who he has been reunited with...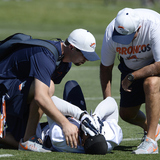 Jesse Reed Injuries are part of NFL football. However, they are particularly devastating during preseason games, especially when the players getting hurt end up losing the season—or worse. The first night of preseason action in 2015 brought with it more than a few injuries, some of which looked pretty bad. Brandon Browner of the New Orleans Saints and Niles Paul of Washington were...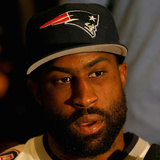 By Gordon Dixon After Sunday's Grammy Awards show, Kanye West was a topic of discussion for interrupting Beck when he was on stage to receive his honor for album of the year. Kanye later went on a rant, suggesting Beck should've handed his award over to Beyonce. Kanye's actions rubbed more than few people the wrong way. Among them is Brandon Browner of the Super Bowl champion...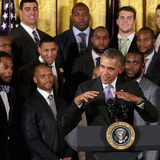 By Rachel Wold Last year, cornerback Brandon Browner was a member of the Seattle Seahawks but was serving a suspension for violating the NFL's substance abuse policy. This means that he did not participate in the Super Bowl. Despite not playing in the game, he traveled with his team to the White House so the Seahawks could receive recognition from President Obama. Since then,...
MORE STORIES >>
NFL News

Delivered to your inbox

You'll also receive Yardbarker's daily Top 10, featuring the best sports stories from around the web. Customize your newsletter to get articles on your favorite sports and teams. And the best part? It's free!