Who played, who didn't, and how well did they play The New York Giants' Thanksgiving night loss to the Washington Redskins was a flashback to 2016. The Giants' defense played up to their pre-season expectations for about three and a half quarters. They largely shut down the run, sacked Kirk Cousins six times, and generated the bulk of the Giants' points. However, they got absolutely...
A 12-9 New York Giants overtime win over the Kansas City Chiefs played out exactly how you'd imagine when you read the first part of that sentence. There was a little bit of offense, but not much -- the Giants did need four and a half quarters to score a touchdown and two field goals against the 26th-ranked defense per DVOA. But there were some defensive plays that helped the Giants...
Snacks, Landon Collins offer thoughts As the New York Giants have surrendered 82 points the past two weeks, the effort of some players has been called into question. On Thursday, defensive leaders Damon Harrison and Landon Collins offered different explanations for the recent struggles. Harrison said that in some cases players who have been out of position are trying to do too much...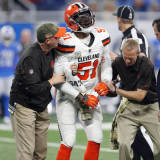 Week 10 featured plenty of prominent injuries, including several quarterbacks. Here's an update going into Week 11.
The Giants hit with insult and injury in San Francisco The New York Giants were bad in their 31-21 loss to the San Francisco 49ers. Making matters worse, the Giants also lost Justin Pugh, Damon Harrison, and Kelvin Sheppard to injury over the course of the game. Pugh started the game at right tackle after missing last week's game to a back injury. That injury apparently flared...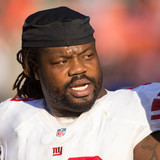 The pizza chain Papa John's announced on Wednesday that it is pulling some of its advertising from NFL games due to what founder John Schnatte indicated was disappointment over NFL leadership.The move itself is in response to ongoing National Anthem protests around the game."The NFL has hurt us. We are disappointed the NFL and its leadership did not resolve this," Schnatte said,...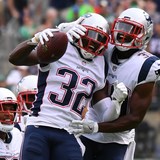 Surprises and upsets lurk around every corner in this league, and we're sure to be in for more than a few eyebrow-raising treats in NFL Week 7.Which Baltimore Ravens team will show up when it's time to take on the Minnesota Vikings? Will Leonard Fournette's ankle injury be a problem as the Jacksonville Jaguars clash with their divisional rivals? What about Big Blue? Can Eli Manning...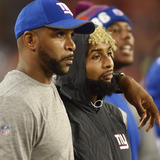 New York Giants receiver Odell Beckham Jr. went down in the first quarter of Monday night's game with an ankle injury. It was most definitely a scary scene for the Giants, as Beckham was shown keeled over on the way to the locker room (watch here).As this was happening, Browns fans were heard booing Beckham Jr.Giants Pro Bowler Damon Harrison took major exception to this. The booing...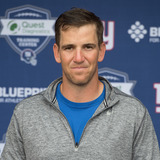 What do Eli Manning and LeBron James have in common? It's a head-scratching question, if you ask us, but Damon Harrison has a different take.The New York Giants defensive tackle was on the set of NFL Network Monday morning, and he had interesting logic behind his comparison of Manning to King James. It involved Manning's exclusion of the network's Top 100 list."Eli, when you look...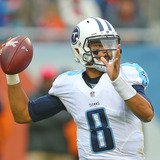 Every season, a handful of NFL players who hadn't quite lived up to their billing suddenly find their way and explode onto the scene. Some players also come from absolutely nowhere to astound — Victor Cruz in 2011 immediately comes to mind as an example. Others may follow a pattern of steady improvement until they reach their apex.It's hard to predict exactly which unknown players...
MORE STORIES >>
Giants News

Delivered to your inbox

You'll also receive Yardbarker's daily Top 10, featuring the best sports stories from around the web. Customize your newsletter to get articles on your favorite sports and teams. And the best part? It's free!