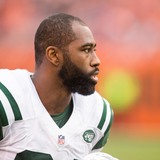 Darrelle Revis could not find a team to sign him during the offseason, but the veteran cornerback has not given up on his NFL career just yet.ESPN's Adam Schefter reports that Revis has been training in Florida and told those close to him that he still expects to play in 2017. The Los Angeles Chargers were one of a "handful of teams" that expressed interest, according to Schefter...
Darrelle Revis was once the most feared cornerback in the NFL, but the free agent hasn't been eagerly pursued since being released by the New York Jets in February.New information is coming out that may shed more light on the why behind this lack of interest."ESPN.com contacted officials from four different teams — a head coach, a team executive, a personnel director and a scout...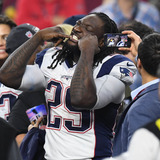 There are still some highly talented NFL free agents left on the market as teams move into their offseason programs.Some of these unemployed stars are more surprising than others, but by the time the 2017 season begins we predict they will have landed new jobs. Guys like Darrelle Revis, Nick Mangold, LeGarrette Blount and Colin Kaepernick are still looking for work. And they still...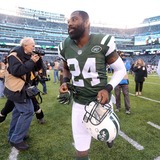 Despite a report indicating the New England Patriots and Darrelle Revis could be an item this offseason, the two parties have reportedly yet to discuss a reunion."The Patriots and Darrelle Revis have not discussed a deal that would bring the cornerback back to New England, according to CSNNE's Tom Curran," wrote CSN Staff on CNSNE.com.A key member of the Patriots' 2014 Super Bowl...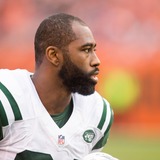 Now that Darrelle Revis has put his legal issues in the rearview, the veteran defensive back says he is focused on finding a place to play in 2017. While he appeared genuinely washed up last season, his financial situation could make him quite employable.The New York Jets released Revis with $6 million guaranteed left on his contract. With a guaranteed salary of at least $6 million...
NFL executives have no chill.News that Darrelle Revis is facing multiple pending charges for a street fight that took place over the weekend in Pittsburgh took many by surprise. And though the situation is no laughing matter, many NFL execs felt otherwise.Bleacher Report's Mike Freeman tweeted a few hours after the Revis news broke that he was getting text messages from several NFL...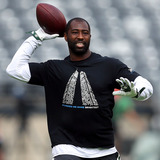 Once the most feared cornerback in the NFL, Darrelle Revis is now a shade of his former dominant self and is now in no position to demand a high salary. In fact, he's in line to be released by the New York Jets if he doesn't agree to a pay cut, writes Rich Cimini of ESPN.This doesn't mean Revis' time in New York is over. Cimini envisions a scenario in which Revis still remains with...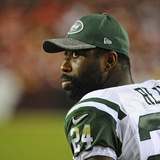 Darrelle Revis is not having the best season, and the New York Jets cornerback is proving to be touchy about that reality. In fact, Revis responded to a tweet from Cleveland Cavaliers guard J.R. Smith on Twitter after Smith threw some shade Revis' way. Here's what Smith tweeted about Revis on Friday: Damn #Revisisland turning into a tourist resort... #JustSaying — JR Smith ...
MORE STORIES >>
NFL News

Delivered to your inbox

You'll also receive Yardbarker's daily Top 10, featuring the best sports stories from around the web. Customize your newsletter to get articles on your favorite sports and teams. And the best part? It's free!