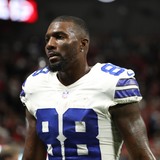 There has been rumors spreading around Texas that the Cowboys might in fact release longtime wide receiver Dez Bryant after yet another down season for the former Pro Bowler. Given that Bryant is set to earn $16.5 million against the cap next season, that seems to be a logical conclusion.Though, it's no way etched in stone.According to NFL Media's Ian Rapoport, the Cowboys are unlikely...
In advance of March 14, the start of free agency in the NFL, Pro Football Rumors will detail each team's three most glaring roster issues. We'll continue this year's series with the Dallas Cowboys, who missed the playoffs despite entering the season as potential Super Bowl contenders. The team was rocked with turmoil due to the lengthy Ezekiel Elliott suspension and couldn't turn...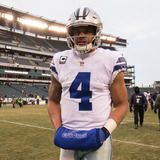 Dallas Cowboys quarterback Dak Prescott has heard enough rumors that he lacks chemistry with wide receiver Dez Bryant.Prescott told NBC Sports Radio's The Newy Scruggs Show that he has no worries about his chemistry with Bryant, and that the two will continue to work to forge a better connection with each other."Me and Dez, we're continuously growing," Prescott said, via Kate Hairopoulos...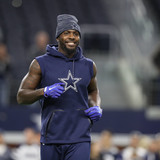 There's been some chatter in recent weeks that the Dallas Cowboys might be thinking about cutting Dez Bryant, who is set to count for $16.5 million against the cap in 2018. Just don't ask Michael Irvin to go along with that idea.In an appearance on the Dan Patrick Show Monday, Irvin made it clear he thinks that would be an awful idea."You don't find No. 1 receivers hanging off trees...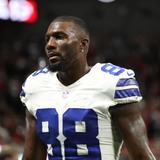 To say that Dez Bryant has not been a great fit for a Dallas Cowboys offense led by Dak Prescott would be an understatement. This past season saw Bryant catch just 52.4 percent of the balls thrown in his direction.His struggles since Tony Romo retired have been real, and they have also led to some drama within the organization.Set to count $16.5 million against the cap next season...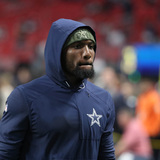 The Dallas Cowboys seem to fully recognize that wide receiver Dez Bryant's intensity can be a double-edged sword.Appearing Monday on podcast/radio show "Hangin With The Boys," Cowboys vice president Stephen Jones spoke on Bryant and his sideline conduct."It is certainly visible to anyone who watches our games, watches our sideline, is Dez is certainly a fiery guy who plays with a...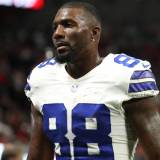 The Dallas Cowboys are facing an interesting dilemma as it pertains to their star receiver, Dez Bryant. He's due to cost $16.5 million against the cap in 2018, but his production in recent years doesn't come anywhere near warranting that kind of cash.The Cowboys could save just over half that much by cutting him. And based on comments made by executive vice president Stephen Jones...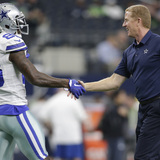 The Cowboys missed the playoffs this season, and that doesn't appear to be acceptable in the eyes of the team's brass.Team owner Jerry Jones spoke about the team's disappointing 2017 campaign during his weekly radio appearance on 105.3 The Fan in Dallas, and specifically mentioned that veteran receiver Dez Bryant needs to provide more big plays on offense in the future."Well, I think...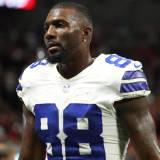 It's been a frustrating season for Dez Bryant, and he admitted Wednesday that the Dallas Cowboys' scheme was partly to blame.Bryant said he still feels that he's an elite receiver and thinks his role in the offense has been unfairly diminished. He also admitted, however, that he has let things get to him more than he probably should. Bryant said he wants to remain with the Cowboys...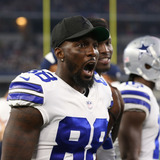 Dez Bryant tweeted a seemingly innocent joke on Wednesday, but it resulted in the star wide receiver getting into a bit of a spat with one of ESPN's biggest on-air personalities.Earlier in the week, a woman tweeted that Bryant had come into her Blaze Pizza location and left her a $75 tip. She joked that she still hates the Cowboys despite the kind gesture, and Dez played along. Either...
MORE STORIES >>
Cowboys News

Delivered to your inbox

You'll also receive Yardbarker's daily Top 10, featuring the best sports stories from around the web. Customize your newsletter to get articles on your favorite sports and teams. And the best part? It's free!