If you're a Syracuse fan, the last truly transcendent player in program history is Donovan McNabb. Dwight Freeney had an amazing SU career and went onto become one of the best pass rushers in the NFL. Chandler and Arthur Jones were sensational for the Orange as well, and carried that success into prolific pro careers. But no one since the '90s has sold tickets, built buzz, and...
Falcons fans sound off about the defense, injuries, the Brotherhood and stopping the Lions
A report on Monday indicated Falcons pass rusher Vic Beasley will miss about a month after hurting his hamstring in Sunday night's win over the Packers, but coach Dan Quinn didn't go that far while discussing Beasley's condition. Quinn confirmed that Beasley won't play against the Lions this week and that was enough to lead [more]
If the staff feels it necessary to bring in some outside help, the Falcons could turn to a familiar face.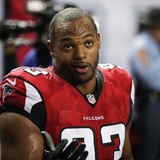 Dwight Freeney has the itch to give it another go, according to a report, and will become a free agent next week for his 16th NFL season. Freeney was with the Atlanta Falcons this past season, participating in 15 games and starting one during the regular season. He managed just three sacks during the regular season and logged one more in Super Bowl LI against Tom Brady in a losing...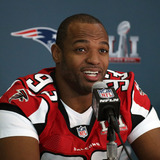 At times, it seems as though the list of NFL players not on the New England Patriots payroll who like Tom Brady is small. But if nothing else, we know that the list does include Super Bowl LI opponent and longtime rival, Dwight Freeney. "The thing is, I try to hate the guy, but I can't because he is a good guy," Freeney, per Michael David Smith of Pro Football Talk. "I know...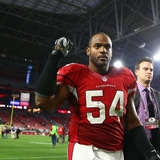 The Atlanta Falcons, desperately seeking help for their pass rush, are reportedly signing veteran Dwight Freeney to give them a boost in this department. Benjamin Albright of CBS Sports was the first to report this, with Ian Rapoport of NFL Media following shortly behind him with this information: Veteran pass-rusher Dwight Freeney will sign with the #Falcons, source said. He...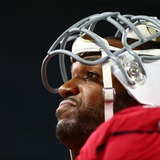 Dwight Freeney is still looking for a job. Because of his age, the free agent defensive end may not find one with an NFL team. As you might expect, Freeney still believes he can bring it. Freeney recently told Mike Freeman of Bleacher Report that he is "95 percent" sure he will continue playing in 2016. That is, of course, if NFL teams would stop obsessing over younger players...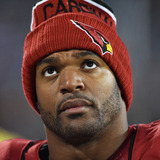 Free agent pass-rusher Dwight Freeney remains confident that he'll be playing for an NFL team come the start of the 2016 season. "I'm going to play again next year," Freeney said, via Mike Freeman of Bleacher Report. "It's 95 percent. But I can't see that 5 percent happening." Over just 11 regular-season games with the Arizona Cardinals last season, Freeney registered...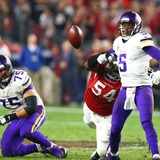 When the Arizona Cardinals needed a huge defensive play on Thursday night, an accomplished veteran signed in October went back to his signature move to provide the dagger. Dwight Freeney—a 35-year-old with over 100 career sacks—flew up field and spun inside, leaving left tackle Matt Kalil in the dust before strip-sacking quarterback Teddy Bridgewater and finishing off Arizona's...
MORE STORIES >>
Falcons News

Delivered to your inbox

You'll also receive Yardbarker's daily Top 10, featuring the best sports stories from around the web. Customize your newsletter to get articles on your favorite sports and teams. And the best part? It's free!