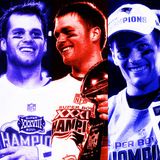 If you, like us, are sick of hearing about that unstoppable, ageless, terrificly handsome quarterback from Massachusetts via Michigan and just want to scream into the ether like Jan – the forgotten middle child of the Brady Bunch who eponymously thrice-cursed her perfect elder sister – please do so. All together now: Tommy! Tommy! Tommy!Now that that's out of the way, we really only...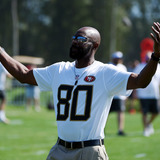 The greatest NFL receiver of all-time hung up his cleats years ago, but he still appears to believe he has enough left in the tank to suit up and play on Sundays.55-year-old Jerry Rice, who last played in the NFL in 2004, has apparently been speaking with the Raiders' new head coach Jon Gruden. The two have a history together, as Gruden coached Rice for one year with the Raiders...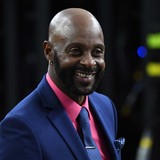 Jerry Rice is 55 years old and last played in the NFL in 2004. But speaking on "The Adam Schefter Podcast," the greatest receiver in NFL history noted that if the opportunity presented itself, he'd be back on the field. Specifically, Rice relayed a conversation he had with new (and his old) Oakland Raiders coach Jon Gruden. For the record, the oldest player in NFL history was George...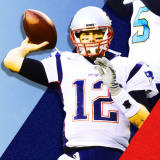 Only four teams remain in Super Bowl contention, and it couldn't be more obvious what separates one team from the rest. At this point, we might as well just call the AFC Championship Game the Brady Bowl because the ageless wonder is about to compete in his record-breaking twelfth Conference Championship against everybody's favorite punching bag, Blake Bortles, who is appearing in...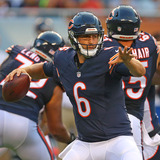 While there are obscure quarterbacks who threw passes for the Chicago Bears, the QBs featured in this quiz were the 'top passer' for the team that year, according to the number of yards passing. We have identified 31 (with some repeats), how many of them can you name?Clue: Years active 
There are a number of NFL quarterbacks who have had great careers without ever winning a Super Bowl, but only seven Hall of Famers have never won it all. Can you name them? Clue is the year of Hall of Fame induction.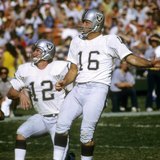 There have been 19 quarterbacks rostered in the NFL at the age of 40 or over. Name them. Clue: Age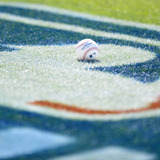 Can you name the oldest player in the history of each league?
Peyton Manning became the sixth quarterback to throw seven touchdown passes in an NFL game on Thursday. The honor roll reads like a who's who: Sid Luckman, George Blanda, Y.A. Tittle, Joe Kapp and Adrian Burk. Luckman, Blanda and Tittle are NFL legends and Hall of Famers. Kapp is a HOFer in his own right, too: the Canadian Football Hall of Fame, the B.C. Sports Hall of Fame, the...
George Blanda One of the NFL's most versatile players, Blanda was an ironman who gained fame for his prolific scoring numbers as well as his late-game heroics during a memorable five-game stretch in 1970. Blanda finished his career with a then-NFL record 2,002 combined points and held 21 title game and 16 regular-season records. In 1967, at age 39, the Raiders added Blanda as an...
MORE STORIES >>
NFL News

Delivered to your inbox

You'll also receive Yardbarker's daily Top 10, featuring the best sports stories from around the web. Customize your newsletter to get articles on your favorite sports and teams. And the best part? It's free!