The NFL unrestricted free agency period officially begins in mid-March, and all 32 teams are making plans. This year's crop feature some true difference makers at the top. Here are the top 30 NFL free agents entering the offseason.
Even though the NFL is in its offseason, the business side of things do not stop. A free agency frenzy and the coming NFL Draft awaits. This means a lot of players will be shifting rosters and signing with new teams left and right. There are also bound to be some players who will either face the chopping or trade block.This offseason in particular will be filled with a ton of quarterback...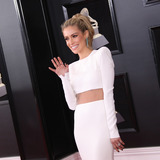 We are not exactly sure what the future holds for quarterback Jay Cutler, who concluded his one season with the Miami Dolphins in 2017. But beyond the NFL, we will be seeing Cutler occasionally appearing in his wife Kristin Cavallari's new reality show.According to TMZ Sports, Cavallari's show will be featured on E! sometime later this year. It is expected to cover Cavallari's Nashville...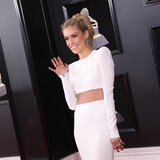 Kristin Cavallari, for the first time in her life, is the main star of a reality TV series that is currently in production.Cavallari, who has been seen on hit shows such as "Laguna Beach: The Real Orange County," "The Hills" and "Dancing with the Stars," is starring in a new reality TV show, according to TMZ.The show is currently being filmed, and will air on E! later this year....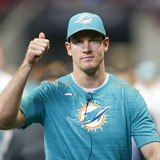 The Dolphins are planning to select a quarterback in the 2018 draft, and the club is even amenable to drafting a signal-caller in Round 1, according to Adam Beasley of the Miami Herald. Miami, of course, had planned to utilize Ryan Tannehill as its starting quarterback for the sixth consecutive season, but were forced to sign the retired Jay Cutler after Tannehll suffered a torn...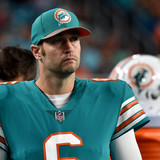 Jay Cutler's wife, Kristin Cavallari, made no bones about her not wanting her husband to play in the NFL this past season. When Cutler suffered a concussion back in Week 10, Cavallari took to social media and made her feelings known.Now with the Miami Dolphins 2017 season over, it looks like she's really hoping this is the end of the line for her husband's career. A post shared by...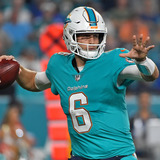 The Dolphins seemed to sign veteran quarterback Jay Cutler as more of a place holder until Ryan Tannehill returned from injury in 2018. However, it looks like Cutler is intent on suiting up once again for a team next season. When asked by reporters on Wednesday about his football future, Cutler simply responded, "I want to play football" (via Armando Salguero of the Miami Herald...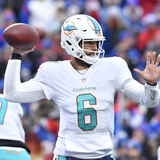 It's fair to say that the Miami Dolphins' season hasn't gone according to plan, but quarterback Jay Cutler doesn't regret leaving retirement to be a part of it.Cutler said his year with the Dolphins was a "great experience" despite the fact that they'll be missing the playoffs a year after going 10-6. Cutler liked playing enough that he wants to do it again next year, though only...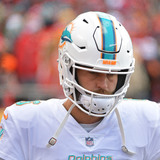 A day after referring to Eli Apple as "a cancer," Landon Collins has attempted to walk that back. While that might be difficult, the All-Pro Giants safety issued an apology (on Twitter) Wednesday and confirmed he did so in person in a meeting with Apple and Steve Spagnuolo. The interim HC confirmed the meeting, via Paul Schwartz of the New York Post (on Twitter)."I met with Coach...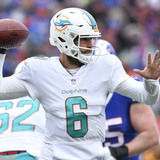 Miami Dolphins quarterback Jay Cutler has had an average career. But he rarely ever plays average games. In Week 14, Cutler was stellar in Miami's Monday night upset over the New England Patriots. In Week 15 against the Buffalo Bills, Cutler veered hard in the other direction.Cutler entered the final drive on Sunday at 28-for-49 with 274 yards passing, no touchdowns and two interceptions...
MORE STORIES >>
Dolphins News

Delivered to your inbox

You'll also receive Yardbarker's daily Top 10, featuring the best sports stories from around the web. Customize your newsletter to get articles on your favorite sports and teams. And the best part? It's free!