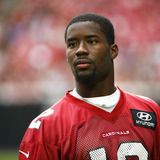 Arizona Cardinals wide receiver John Brown has been limited in training camp by a quad injury, and the receiver's sickle cell trait apparently has slowed his recovery.Brown was a strong performer as a rookie in 2014 and then had a breakout 2015 season where he had 1,003 receiving yards and seven touchdowns. Last year his stats were almost cut in half as he battled a hamstring injury...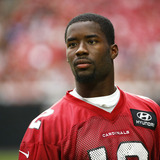 The Arizona Cardinals are going to need young receiver John Brown healthy and at 100 percent if they hope to rebound after last season's disastrous performance.Unfortunately for the Cardinals, Brown has been limited in camp due to a quad injury. This comes on the heels of him struggling through injuries during a substandard 2016 campaign that saw the speedster put up just 517 yards...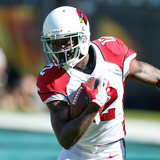 Following an injury-plagued 2016 season that saw him deal with health issues that extended far beyond the football field, Arizona Cardinals wide receiver John Brown was given a clean bill of health recently.Unfortunately, that has now given in to more injury concerns for the young talent.Cardinals head coach Bruce Arians noted on Wednesday that Brown suffered a hamstring injury during...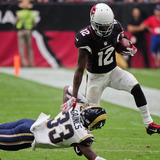 Arizona Cardinals wide receiver John Brown experienced a setback in production in 2016. Various health issues, including a cyst that Brown had removed from his spine, influenced his decline.After surgery, Brown says he is doing much better."I most definitely feel confident," Brown said of the upcoming season per Darren Urban of the team's official website. "Since they found out the...
The Arizona Cardinals have high expectations for third-year receiver John Brown. He's coming off a 2015 campaign that saw him put up over 1,000 yards. With Larry Fitzgerald hitting the twilight of his career and Michael Floyd failing to step up, Brown is being looked at as Carson Palmer's most-dangerous receiving option. Unfortunately for the Cardinals and their young receiver...
Arizona Cardinals wide receiver John Brown was active against the Cleveland Browns Sunday, but the speedy playmaker did not end up playing a snap. As you can imagine, that frustrated fantasy football players who had Brown in their lineup. Do you think Cardinals head coach Bruce Arians cares? Go ahead and ask him about it. Brown, who has been battling hamstring injuries, wasn...
If you have not had your fantasy football draft yet, or if you have and you have a player on your bench you would not mind dumping there is one player you should take a look at. He may not be a stud this year (he might), but if you are in a keeper league you'll want to hold on to this guy.Who am I talking about? Arizona Cardinals rookie wide receiver John Brown.@FanSidedGIF/TwitterWith...
Every August fans watch preseason games and overanalyze every detail of every game. They see the third string quarterback lead a scoring drive and fans discuss his possible future as a starting quarterback. As fans we are all looking to play scout and find the next breakout talent. The problem with overanalyzing preseason games is the level of competition is unclear. Often times...
Of all the Arizona Cardinals rookies, none have made more of a stir than third round selection John Brown. As a relatively high draft selection, maybe it's not as much of a surprise that he's clicking as quick as he is. But in terms of name recognition, Brown is very much an unknown commodity. I couldn't even tell you where Pittsburg State was until the Cardinals drafted him. Kent...
MORE STORIES >>
Cardinals News

Delivered to your inbox

You'll also receive Yardbarker's daily Top 10, featuring the best sports stories from around the web. Customize your newsletter to get articles on your favorite sports and teams. And the best part? It's free!