Kansas City's favorite football reporter Jason La Canfora came out with some very interesting news Friday afternoon in his Difficult decisions all 32 teams have ahead in the 2018 NFL offseason article for CBS Sports. Per La Canfora on the Chicago Bears' Kyle Fuller: Re-signing corner Kyle Fuller should be a priority but he's going to find a lucrative market ahead and will not...
Chalk another one up for the sauce. Almost two weeks ago during the lead-up to Super Bowl LII, the NFL saw a big trade announced. These things are like solar eclipses. They're rare, and even if they do happen, they certainly don't take place the in the season's final week. Alex Smith will be the new Washington Redskins quarterback, Kendall Fuller will be the newest Kansas City...
The interview In addition to the Junior Galette film review (below), we had the opportunity to peek inside the mind of a pass rusher this time around. While working on this piece, I reached out to Galette to ask him if he'd be interested in answering some questions about himself and pass rushing, and we had a chance to talk football for a bit. 1. I'd almost describe your primary...
Need to Know: A week that started out focused on the Super Bowl was turned upside down by the trade of Alex Smith to Washington. You had questions; we had answers. 
There are plenty of lingering questions about the Alex Smith trade and angles on the deal to be explored. Tandler takes on some of them here.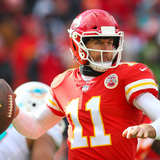 The Cardinals were among a handful of teams interested in trading for Alex Smith, Kent Somers of AZCentral Sports tweets. However, the Chiefs wound up trading the quarterback to the Redskins on Tuesday night in a deal that netted them cornerback Kendall Fuller and a third-round draft choice. It's no surprise that the Cardinals expressed interest in Smith given their own murky quarterback...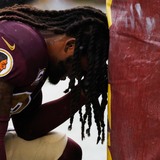 One of the most surprising parts of the trade that brought Alex Smith to Washington was the fact that the Redskins included slot cornerback Kendall Fuller in the deal, and at least one of Fuller's ex-teammates is furious.The morning after Fuller was traded — along with a third-round pick — to the Chiefs for Smith, Washington safety D.J. Swearinger blasted the Redskins on Twitter...
Kendall Fuller had himself a NIGHT on Twitter.  Soon after news broke that the Kansas City Chiefs traded Quarterback Alex Smith to the Redskins, a report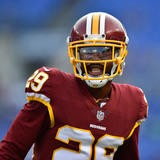 Kendall Fuller turned out to be the player included in the trade that sends Alex Smith to Washington, and that came as news to him.The Washington cornerback started with this response to Adam Schefter's tweet that a third-round pick and unidentified player were being sent to Kansas City in exchange for Smith. But wait … it gets better. ESPN's Field Yates then reported that Fuller...
In addition to sending a pick to the Chiefs, the Redskins will also ship rising star Kendall Fuller to Kansas City, according to many reports. 
MORE STORIES >>
Redskins News

Delivered to your inbox

You'll also receive Yardbarker's daily Top 10, featuring the best sports stories from around the web. Customize your newsletter to get articles on your favorite sports and teams. And the best part? It's free!