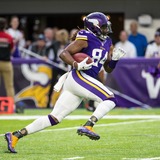 Wide receiver Cordarrelle Patterson is set to become a free agent for the first time, and after some trouble getting touches with the Minnesota Vikings, he's wary of going somewhere he's not completely wanted.Patterson admitted that the hiring of Pat Shurmur as offensive coordinator was huge for him after having issues getting involved under Norv Turner."Pat told me 'Let's...
Former Minnesota Vikings offensive coordinator Norv Turner opened up recently for the first time since he shockingly resigned from that post earlier in the season. Turner, who spent two-plus seasons as the Vikings offensive coordinator before calling it quits in early November, was pretty candid about the reasoning behind his departure from the Vikings. "Mike (Zimmer) and I just...
Norv Turner shocked the Minnesota Vikings when he suddenly resigned a couple weeks ago. Apparently the shock extended to his own son, Scott Turner, who is the team's quarterback coach. "I knew that he was dealing with some issues, or whatever," Turner said, via the Pioneer Press. "I thought that it was a possibility. I didn't ever think he was actually going to do it,...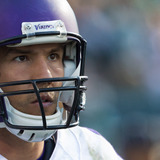 Minnesota Vikings starting quarterback Sam Bradford found out his offensive coordinator, Norv Turner, had resigned from his position after his wife called him to break the news. Sam Bradford tells reporters he found out about Norv's resignation after Bradford's wife got an alert on her phone and called him. — ProFootballTalk (@ProFootballTalk) November 2, 2016 Despite the...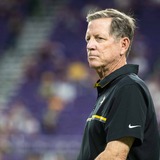 In what has to be considered an absolutely shocking turn of events in the NFL, Minnesota Vikings offensive coordinator Norv Turner has announced his resignation. The announcement came via the team's official Twitter account Wednesday morning and was met with speculation regarding what exactly happened behind the scenes in Minnesota. Norv Turner has resigned as the #Vikings...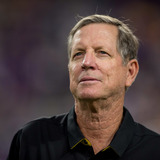 Norv Turner, college head coach? According to this little nugget from Adam Schefter and Chris Mortensen, the thought has at least been entertained by certain unnamed colleges. "At least one and possibly two colleges are closely looking at Vikings offensive coordinator Norv Turner as a head-coaching candidate, per a league source. Whether he would be interested is an entirely...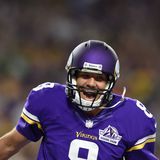 When the Minnesota Vikings acquired Sam Bradford from the Philadelphia Eagles eight days before the start of the 2016 season, there were snickers.When the news broke about what the Vikings had given up for the former No. 1 overall pick (2010), the laughter broke through.A first-round pick for Sam Bradford?Well, so far this season, Sam Bradford is getting the last laugh.Less than...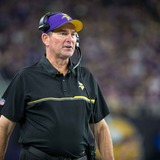 Minnesota Vikings head coach Mike Zimmer made it clear that despite the devastating injury developments this week, he doesn't expect anything less out of his players than maximum effort in Sunday's showdown with the Carolina Panthers. In the span of a little more than three weeks, the Vikings have lost three key cogs in their offense. First it was Teddy Bridgewater suffering...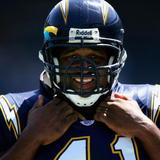 Yardbarker recently sat down with former Pro Bowl fullback Lorenzo Neal and he revealed the one personnel move that the Chargers front office made that caused the team to go from perennial contender to AFC afterthought. Hint: Neal wasn't a fan of the Norv Turner era in San Diego.
Many are blaming quarterback Teddy Bridgewater and head coach Mike Zimmer for the Minnesota Vikings' strip-sack to end Thursday night's 23-20 loss to the Arizona Cardinals. However, the majority of the blame should fall on the shoulders of offensive coordinator Norv Turner. Play-callers often take the heat when players fail to execute. And on the final play—in which Cardinals...
MORE STORIES >>
NFL News

Delivered to your inbox

You'll also receive Yardbarker's daily Top 10, featuring the best sports stories from around the web. Customize your newsletter to get articles on your favorite sports and teams. And the best part? It's free!