NASCAR Cup Series Highlights: Watch Peyton Manning talk with Darrell Waltrip as he drives the pace car prior to the 2018 Daytona 500.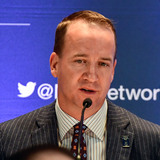 Former Colts/Broncos quarterback Peyton Manning had one of the highest football IQs of any NFL quarterback, and he'll likely be a great fit in the booth calling games.As it turns out, there's a huge opening for "Monday Night Football," with Jon Gruden having departed to become the head coach of the Oakland Raiders.Saying ESPN is interested in filling the void with Manning is an understatement...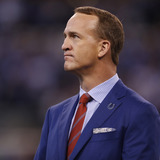 Peyton Manning has yet to say anything publicly about whether or not he is considering a career in television broadcasting in the near future, but it has become quite clear that he could have almost any job he wants in that field.According to a report from Andrew Marchand of the New York Post, both ESPN and FOX have Manning at the top of their lists for vacancies they currently have...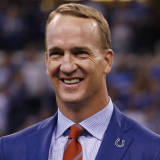 ESPN needs a color commentator to replace Jon Gruden on "Monday Night Football," and the broadcast giant is prepared to offer a hefty salary in hopes of luring Peyton Manning.According to Andrew Marchand of the New York Post, a source said ESPN is willing to "back up the truck' for the five-time MVP.Marchand notes FOX, the upcoming home of Thursday Night Football, has also approached...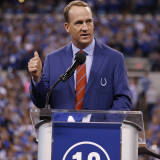 It's not a foregone conclusion that franchise greats will always be supportive of the moves their former organizations make. Just ask the New York Giants about this.That's most definitely not the case when it comes to future Hall of Famer Peyton Manning and the Indianapolis Colts. On the heels of Indy officially naming Frank Reich as its next head coach, Manning had nothing but great...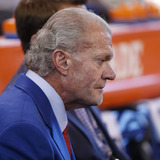 Josh McDaniels officially spurned the Indianapolis Colts on Tuesday to remain with the New England Patriots in what was a big surprise considering the day's events.The Colts reported on Twitter that they and McDaniels had agreed to a deal and that he would be introduced at a press conference on Wednesday. But later in the evening, ESPN's Adam Schefter reported that McDaniels would...
A number of firsts would be unlocked for Tom Brady if the Patriots win Super Bowl LII. He would be the first player in NFL history to win six Super Bowls, breaking the tie he currently holds with Charles Haley. He would be the first quarterback over the age of 40 to win a title. He already owns the record for most Super Bowl MVP awards, though he could extend that total to five.Frankly...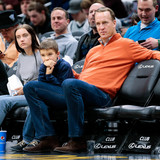 Denver Broncos fan Courey Marshall knew that he was a finalist for Courtyard's Super Bowl Sleepover Contest, which will allow him to wake up at U.S. Bank Stadium on Super Bowl Sunday. As it turned out, Marshall not only won the contest, but got to meet Peyton Manning in doing so.Manning was first hidden from Marshall as the director of the shoot. As soon as the future Hall of Famer...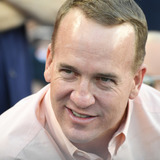 ESPN is searching for a new analyst who can fill the massive shoes of Jon Gruden next season for its "Monday Night Football" broadcasts, and there is one man who could almost certainly have the job if he wanted it. The question is whether or not that man is interested.Richard Deitsch spoke with ESPN executive Stephanie Druley about the search to replace Gruden, and she described...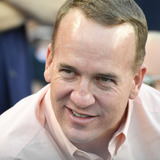 The Cleveland Browns are not commenting on rumors about Peyton Manning potentially joining the team's front office.Manning's playing career is over, but there has been talk of him potentially returning to football as a front office member or broadcaster. The Colts reportedly tried to recruit him, but nothing happened there.Last month, Jay Glazer reported that Manning would be a GM...
MORE STORIES >>
NFL News

Delivered to your inbox

You'll also receive Yardbarker's daily Top 10, featuring the best sports stories from around the web. Customize your newsletter to get articles on your favorite sports and teams. And the best part? It's free!