When Rob Ryan isn't ruining the team(s) that he's coached for, he's ruining our TV sets by wearing things that are way too bright to be seen in high definition. The former-defensive-coordinator-turned-analyst appeared on FS1's "Undefeated" to debate on Thursday, and he wore a pink-colored suit that wasn't really a great look for him. Judge for yourself after seeing the photo below...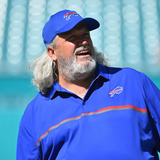 Rob Ryan appeared on FS1's "Undisputed" Thursday sporting a unique look that got him all sorts of attention.The veteran defensive coordinator was wearing a pink sport coat to go along with his long, white hair. Many took notice of the look, and some didn't know how to react. Even though she felt no caption could do his look justice, many on the 'net felt otherwise. Take a look at...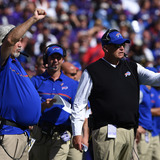 Rex Ryan and his twin brother Rob were involved in a physical altercation at a Margaritaville restaurant several months ago, and the man on the other end of the scuffle wanted the former NFL coaches to be charged with assault. That is reportedly not going to happen.A Nashville police spokesperson told TMZ that the district attorney has decided to close the case rather than moving...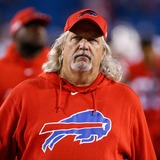 Former NFL coach Rob Ryan on Tuesday spoke out against the national anthem protests that have been occurring before NFL games since last season when Colin Kaepernick started the movement by kneeling during "The Star-Spangled Banner."Ryan stated his case by arguing it was time for national pride and to "stand behind" President Donald Trump.Appearing on FOX Sports' "The Herd with Colin...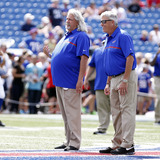 Rex and Rob Ryan are being accused of assault by a man who has filed a police report over an incident that took place over the weekend in Nashville.The Ryan twins, who were both fired as coaches by the Buffalo Bills in December, were in Nashville over the weekend ahead of Game 3 of the Stanley Cup Finals. The two were at a Maragaritaville on Saturday and got into it with someone...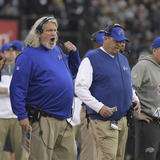 The Ryan brothers are making headlines this weekend.First Rob and Rex received coverage on Saturday for participating in a car smash in Nashville ahead of Game 3 of the Stanley Cup Finals. A day later, video emerged of the twin brothers getting into a scuffle at a Margaritaville in Nashville.A woman named Jessica Aronica shared the video on Twitter Sunday night. She tells Larry Brown...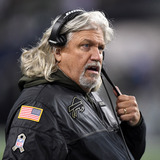 Could Rob Ryan be the next defensive coordinator of the Washington Redskins? According to Albert Breer of The MMQB, the team is considering him and is set to interview him for the job. Per sources, the Redskins will be interviewing ex-Bill ass't Rob Ryan for their defensive coordinator opening. — Albert Breer (@AlbertBreer) January 16, 2017 This is quite honestly a shocking...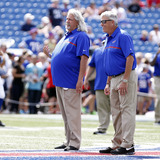 The Buffalo Bills sit at 0-2 and have already fired offensive coordinator Greg Roman. But Rex Ryan wants us all to know that defensive coordinator Rob Ryan is not to blame. In fact, no coach is doing his job better than his brother. Rex Ryan says brother/DC Rob is doing 'as good a job as anybody coaching in this league.' Cool story bro — Michael Silver (@MikeSilver) September...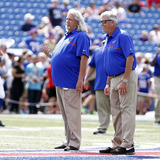 Rex Ryan revealed to the New York Post this week that he had previously had his Lap Band removed as a show of solidarity for brother Rob Ryan, who now serves on his Buffalo Bills coaching staff. "I told him, we'll figure this out together (without the Lap Band),'' Ryan said. The Bills head coach, who had the Lap Band inserted in 2010 after he topped out at nearly 350 pounds ...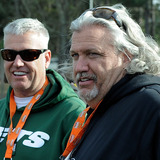 Sometimes, a picture is worth a thousand words. Other times, you have Rex Ryan and Rob Ryan on a tandem bike and you're speechless. Seriously, check this out. A bicycle built for two Ryan brothers pic.twitter.com/abHUPndkgA — Jonah Bronstein (@lebronstein) June 17, 2016 The two brothers, who are coaching together professionally for the first time — connected at the hip, if...
MORE STORIES >>
NFL News

Delivered to your inbox

You'll also receive Yardbarker's daily Top 10, featuring the best sports stories from around the web. Customize your newsletter to get articles on your favorite sports and teams. And the best part? It's free!