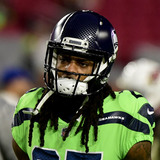 Coming off a disappointing 2017 season that saw the team miss out on the playoffs altogether, the Seattle Seahawks are likely going to see widespread changes this spring.That could very well start in the secondary. Richard Sherman is expected to be placed on the trade block once again this offseason after finding himself bandied about on that market last March. Fellow Pro Bowler...
The young corner doesn't think the Legion of Boom will simply cease to exist despite changes looming
Seattle's Legion of Boom could have a new look next season. Safety Kam Chancellor's future remains in doubt as he still is undergoing tests on a neck injury. Safety Earl Thomas has threatened a holdout if the Seahawks don't give him a contract extension this offseason, and the team could shop him. Cornerback Richard Sherman [more]
Whatever Shaquill Griffin can do, Shaquem Griffin is certain he can do better. Shaquem Griffin earned a late combine invite and plans to top his twin brother's combine marks from a year ago. Shaquill, a cornerback, ran a 4.38 in the 40, did 17 reps in the bench press and had a 38.5-inch vertical jump [more]
The fiery one-handed LB from UCF is a phenomenal story with high-level production, but will his physical limitations prevent him from being successful in the NFL? I asked, you voted. Today's scouting report features another UCF player—you guys chose this, not me—LB Shaquem Griffin. Griffin is perhaps best known for his amazing story—he has only one hand, having lost his left to a...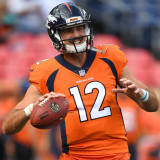 The Cowboys and Lions are no strangers to playing Thanksgiving football, but neither team looked prepared on Thursday. The Vikings were able to stave off Detroit's late comeback attempt, and Dallas continued to prove it cannot score points without Ezekiel Elliott. As a result, Minnesota has the NFC North all but wrapped up and the Cowboys are quickly fading from playoff contention...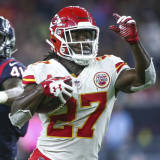 NFL teams aren't always looking for the same things in the second half of the season. Equally important to both good and bad teams, though, is the performance of their rookies.Good teams want to see how rookies can help them get into the playoffs. Bad teams will look to their rookies as the hope for their future.Rookie running backs like Kareem Hunt, Alvin Kamara and Leonard Fournette...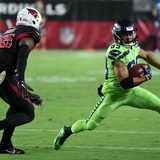 Doug Baldwin did not mince words regarding his thoughts about "Thursday Night Football" following his Seattle Seahawks' 22-16 win over the Arizona Cardinals.After the Seahawks suffered multiple injuries in their win, including a serious one to Richard Sherman, Baldwin said Thursday night games should be "illegal." "This s— is not OK. You can quote me on that," Baldwin said via The...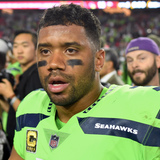 Injuries for both the Seattle Seahawks and Arizona Cardinals took center stage on Thursday night. It wasn't the prettiest NFL game to ever be played. That's for sure. But at the end of the night, Seattle came out on top with a much-needed 22-16 win. The Seahawks are now just a half game behind the Rams in the NFC West.From Russell Wilson's gutsy overall performance to the quarterback...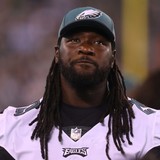 Now that NFL teams have to cut their rosters directly from 90 to 53 prior to Saturday's deadline, there's going to be a whole bunch of players that hit unemployment at almost the same time. This is the first season that the league has gone to one roster cut. And it's going to lead to absolute chaos.But don't worry about any of that, we have you covered.From a former Pro Bowl running...
MORE STORIES >>
Seahawks News

Delivered to your inbox

You'll also receive Yardbarker's daily Top 10, featuring the best sports stories from around the web. Customize your newsletter to get articles on your favorite sports and teams. And the best part? It's free!