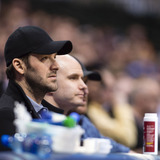 Former quarterback Tony Romo is in his first year calling games, but you'd never know it, judging by his delivery and how stout his analysis is. NFL fans were treated to Romo calling an excellent game between the Packers and Bengals, and the game even went to overtime. Romo was calling out plays left and right, working in some funny quirks as well. On one particular play, he perfectly...
Tony Romo is a natural in the broadcasting booth. Since Week 1 of the 2017-18 season, the former Dallas Cowboys quarterback has impressed fans with his commentary during his debut season in the booth. One thing that really stands out with Romo is his knowledge of the game, and ability to bring pre-snap reads to the booth. On Sunday, during a game between the Green Bay Packers and...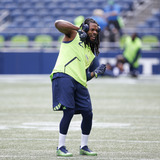 The words that come out of the mouth of Seattle Seahawks cornerback Richard Sherman never fail to amaze us.This time, Sherman was on the bandwagon to call out the NFL on its injury report rules."Our injury report is specifically to make sure the gamblers get their odds right," Sherman said to the press. Sherman of course mentioned that he thought the NFL is "not a gambling...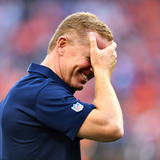 1.—In a game delayed by lightning, the Denver Broncos provided a thunderous statement by lighting up the Dallas Cowboys, 42-17. The home team dominated all three phases of the game, leaving millions of Cowboys fans wondering what just happened to their beloved team.In short, Jason Garrett had a bad day as the Cowboys head coach. Dak Prescott had a worse day as the Dallas QB. Ezekiel...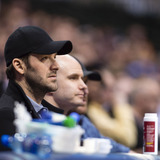 Tony Romo drew some very positive reviews when he called his first ever regular season NFL game on Sunday. One of the reasons fans enjoyed listening to him so much is that it is clear the former Dallas Cowboys quarterback is a student of the game, and an A+ one at that.Romo provided more than just color commentary during the Oakland Raiders-Tennessee Titans game. On a number of plays...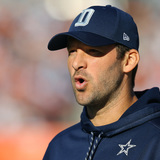 Tony Romo replaced Phil Simms as the color commentator and analyst for CBS' No. 1 NFL team with Jim Nantz, and people are loving the new change. During Romo's first regular-season game in the booth as a television analyst, covering the Oakland Raiders on the road against the Tennessee Titans, he earned rave reviews on social media for his work. There aren't many negative reviews...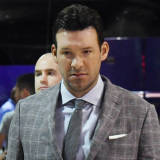 Tony Romo has gone from the field to the broadcast booth and the early reviews of his work behind the microphone are very favorable.Romo and Jim Nantz got their first opportunity as partners during the Hall of Fame Game last month. On Sunday, they were in Nashville for the season opener between the Titans and Raiders.We know Nantz is one of the best play-by-play guys in the business...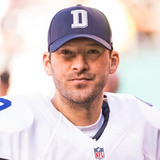 Tony Romo is set to embark upon his broadcasting career as lead in-game analyst with CBS Sports after retiring earlier this year. But the former Dallas Cowboys quarterback revealed he "took a look" at joining the New York Jets before calling it an NFL career.Romo made the arguably surprising admission Wednesday during a CBS Sports media event."I took a look at them," Romo...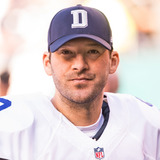 Congratulations are in order for Tony Romo and wife Candice on the birth of their third child.Romo announced on Twitter Wednesday that wife Candice gave birth to the family's third son — Jones Mccoy Romo. The Romos are two babies away from having enough children to form a starting five in basketball, as Tony noted.Their first son, Hawkins Crawford, turned five in April. Their...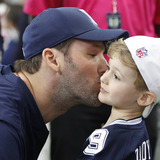 Congratulations are in order for retired quarterback Tony Romo and his wife, Candice, who welcomed this sweet little boy into the world on Wednesday. Little Jones Mccoy is boy No. 3 for the Romos. Note Romo's reference to a "basketball" team rather than a football team in his post. Even a bit more curious is the name "Jones." Could the Romos have named their baby after...
MORE STORIES >>
NFL News

Delivered to your inbox

You'll also receive Yardbarker's daily Top 10, featuring the best sports stories from around the web. Customize your newsletter to get articles on your favorite sports and teams. And the best part? It's free!