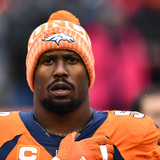 It's no secret that Von Miller has a huge crush on soon-to-be NFL free agent Kirk Cousins. On more than one occasion, Miller has expressed his desire to see Cousins become the newest quarterback of the Denver Broncos.He's even made it clear that Cousins is a cut above the other quarterbacks set to enter the market.Then on Monday, via social media, Miller was at it again professing...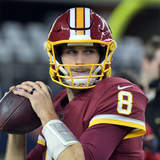 The Denver Broncos plan to get aggressive when it comes to adding a new quarterback this offseason. Two of the prime candidates Denver could attempt to sign are quarterbacks Kirk Cousins and Case Keenum.As such, Broncos team members (including Super Bowl 50 MVP linebacker Von Miller) have not been shy to weigh in with their personal picks. Miller, who previously endorsed Cousins...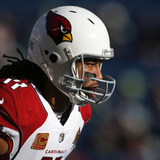 We still don't know for sure if Larry Fitzgerald is going to play for the Arizona Cardinals in 2018. But if he does, it's clear he wants his team to go after Kirk Cousins in free agency.The veteran receiver was a guest on SiriusXM NFL Radio and was asked who he'd like to see at quarterback for the Cards next season, and he replied, "If you're looking at the top free agent quarterbacks...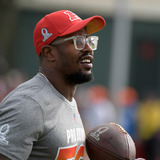 People love to hate the New England Patriots. They love to point at all the times the Patriots have seemingly benefited from questionable calls, and many are convinced New England must have done a deal with the devil because they always seem to get the calls they need to win big games. Just don't count Denver Broncos linebacker Von Miller among that group.Writing for The Players...
Yesterday, the Kansas City Chiefs would trade Alex Smith to the Washington Redskins. But that means Kirk Cousins is set to be the odd man out in Washington. And Von Miller knows where he should end up: on his Denver Broncos."(Cousins) knows exactly how I feel about Kirk Cousins and what he'd mean to our team. And what he would mean to a lot of other teams. He's the hot quarterback...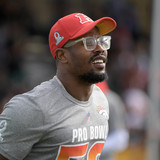 It's safe to say Von Miller wants to see Kirk Cousins join him on the Denver Broncos.The Denver Broncos linebacker appeared on "The Dan Patrick Show" on Wednesday and said the soon-to-be free agent quarterback "could take us over the edge.""I've talked to him before. He knows exactly how I feel about Kirk Cousins and what he would mean to our team, and what he would mean to a lot...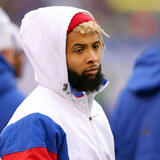 It's currently unclear where Johnny Manziel will play in the future, but we do know that it's officially "Comeback SZN," as the former Browns quarterback has been working out in hopes of getting signed by a team.Manziel apparently worked out with Odell Beckham Jr. recently, as he posted a video on Twitter showing him throwing a pass to the Giants receiver. Manziel also shouted out...
Kansas City Chiefs running back Kareem Hunt has a bright future ahead of him, but he had to endure some rookie hazing from Von Miller during All-Star Weekend, it seems. Miller explained a funny prank he played on Hunt after the Pro Bowl — a game in which the Broncos linebacker came up with the game-sealing strip sack — was over. And he, apparently, found out Hunt's room number. So...
Denver Broncos linebacker Von Miller's decision to kneel during the national anthem before Sunday's game appears to have resulted in him losing an endorsement deal with a local business.Denver-area dealership Phil Long Ford on Monday announced it will not continue its endorsement deal with Miller due to the demonstration.The automobile dealership did clarify in a statement to Denver...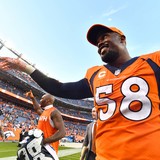 As a result of his actions prior to the Broncos' game against the Bills, a local dealership has requested an advertisement featuring Von Miller no longer be featured on a Denver television station.Sunday was a day unlike we have ever seen around the NFL. Prior to games around the country, teams and players across the league protested racial inequality and showed solidarity in response...
MORE STORIES >>
Broncos News

Delivered to your inbox

You'll also receive Yardbarker's daily Top 10, featuring the best sports stories from around the web. Customize your newsletter to get articles on your favorite sports and teams. And the best part? It's free!