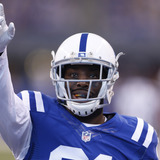 Where in the world is free agent Vontae Davis? On Friday, the cornerback continued his travels by visiting with the Dolphins in Miami, according to a source who spoke with ESPN.com's Adam Schefter (on Twitter). In the last week or so, Davis has met with the 49ers, Browns, Bills, and Raiders. He hopes to sign with a team before free agency opens on March 14, but not before doing...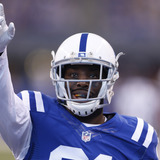 Having already met with multiple teams, including the San Francisco 49ers and Oakland Raiders, it appears that the world tour for former Pro Bowler Vontae Davis has not come to a conclusion.According to ESPN's Adam Schefter, Davis will visit with his former Miami Dolphins team on Friday. Davis, 29, spent his first three NFL seasons with the Dolphins after they made him a first-round...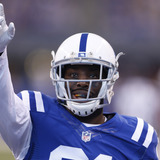 Free agent cornerback Vontae Davis wants to sign with a new team before the unrestricted free agent period begins on March 14, according to Josina Anderson of ESPN.com (Twitter link). Because he was released during the 2017 campaign, Davis is not considered an unrestricted free agent. Instead, he's a "street' free agent, which means he's free to sign with any club at any time. Theoretically...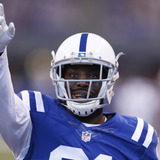 Vontae Davis is not taking his free agency lightly. On Wednesday, Davis touched down in Oakland to meet with the Raiders, a source tells NFL.com's Ian Rapoport (Twitter link). This marks Davis' fourth known free agent visit of the last week. In recent days, the veteran cornerback has met with the 49ers, Browns and Bills. There could still be more meetings down the pike for the former...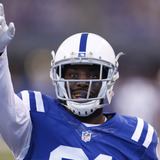 The Niners will meet with cornerback Vontae Davis on Tuesday, according to Adam Schefter of ESPN.com (on Twitter). This marks Davis' third known free agent visit of the offseason. Davis, 30 in May, was released by the Colts in November due to health issues and a rumored clashing between him and the coaching staff. Recently, Davis was given medical clearance by doctors, paving the...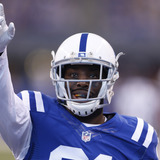 Vontae Davis is looking for a new NFL home, and the veteran cornerback is slated to meet with the San Francisco 49ers.ESPN's Adam Schefter reports the visit is scheduled for Tuesday, noting Davis previously had discussions with the Buffalo Bills and Cleveland Browns.The 29-year-old reached the Pro Bowl in both 2014 and 2015. After a respectable 2016 campaign, though, a groin injury...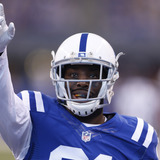 With the start of free agency and the new league year still weeks away, the Buffalo Bills aren't sitting idly by in an attempt to upgrade their roster.Fresh off the team's first playoff appearance since 1999, things seem to be on the uptick for Buffalo. So why not attempt to cash in on that by luring free agents that can sign right now? This is exactly what the Bills plan on doing...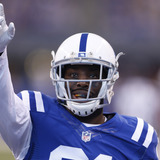 The Indianapolis Colts are having a season to remember for all the wrong reasons. And, they're not messing around.Or, something like that.Just hours after it was announced that Pro Bowl corner Vontae Davis would undergo season-ending surgery, the Colts had apparently had enough. Davis, a two-time Pro Bowler, last gained said recognition in 2015. He's still only 29 years old, however...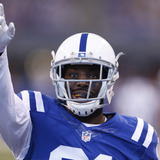 Even after a victory, things are not looking up for the Indianapolis Colts. Moreover, it's only getting worse.Pro Bowl cornerback Vontae Davis will have season-ending surgery on his groin. He was inactive on Sunday's win against the Houston Texans. And, he has not been himself all season long. All along, Davis has been saying his groin has been bothering him. Head coach Chuck Pagano...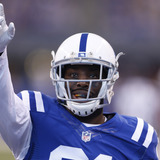 The Indianapolis Colts are a team that would certainly accept a do-over for the 2017 season if that was an option. Riding last place in the AFC South with a 3-6 record, Colts players do not have much to smile about these days.Cornerback Vontae Davis, in particular, is not a happy camper by the tone of this recent comment. Davis is currently battling a groin injury and has played...
MORE STORIES >>
Colts News

Delivered to your inbox

You'll also receive Yardbarker's daily Top 10, featuring the best sports stories from around the web. Customize your newsletter to get articles on your favorite sports and teams. And the best part? It's free!