Originally posted on
NESN.com
| By Marcus Kwesi O'Mard | Last updated 2/14/17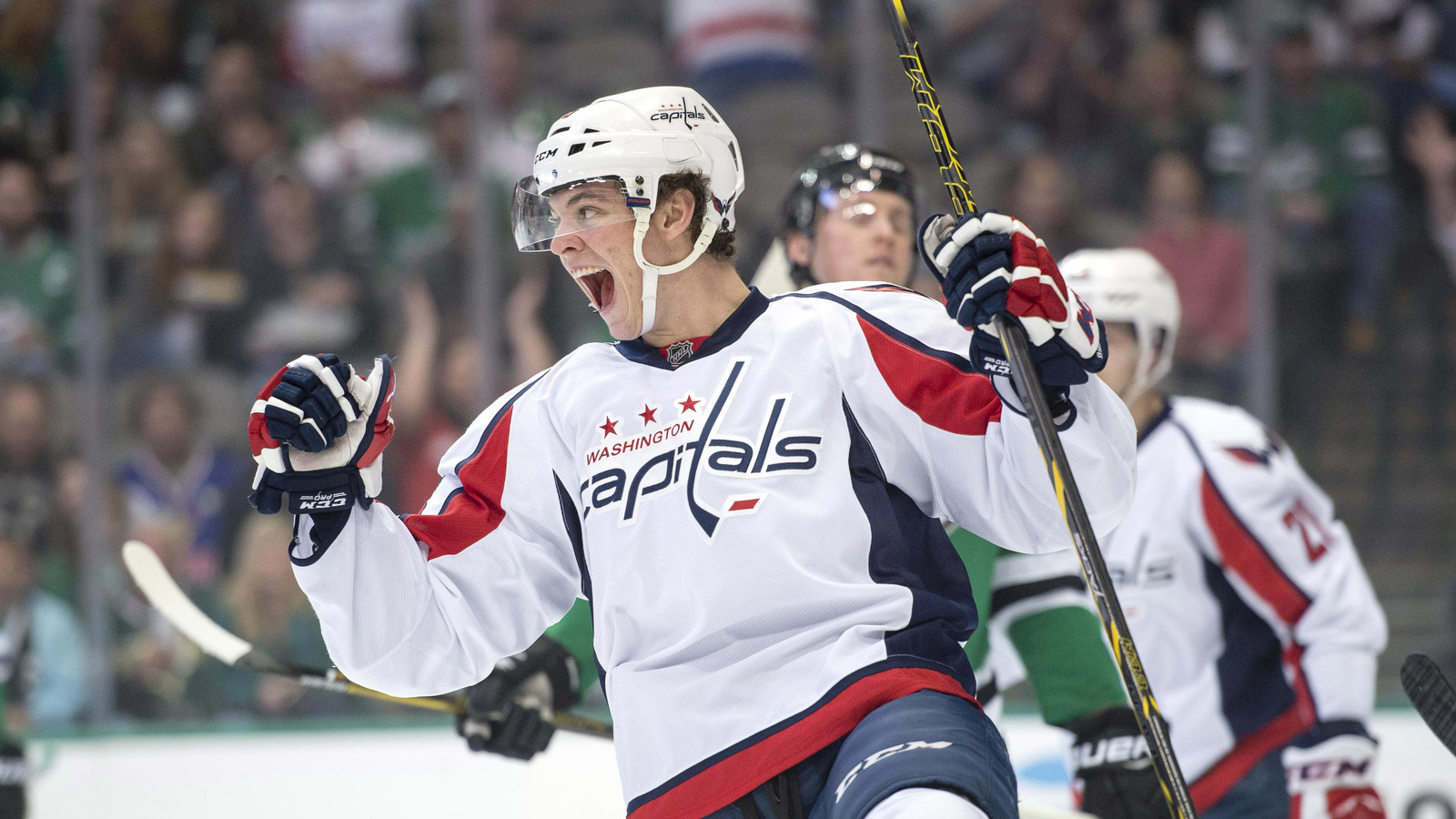 Capitals left winger Andre Burakovsky gave a fan an Uber rider they'll never forget.
Jerome Miron-USA TODAY Sports
Washington Capitals fans are hoping Andre Burakovsky makes more of these off-ice mistakes around town.
The Washington Capitals winger made some new friends Sunday in his adopted city when he mistakenly entered a car he thought was his Uber ride, according to The Washington Post's Scott Allen. Yet, Burakovsky reached home safely thanks to two Capitals fans who went out of their way on his behalf.
The tale begins with Burakovsky dropping the requisite "Do you know who I am?" line before introducing himself to car owner Manny Nicolas and Byron Graham. Burakovsky was able to quickly convince the men he was, in fact, who he said he was because they're up to date on the latest Capitals injury news.
"I saw his hand, and I was like, 'It is you!'" Nicolas said upon seeing the cast on Burakovsky's hand, which he injured last week during a game against the Detroit Red Wings.
Nicolas drove to Burakovsky and his friends back to the 22-year-old NHL player's apartment where they posed for a selfie in his car and exchanged phone numbers.
NHL.com and other outlets shared the Instagram photo, prompting Burakovsky to text Nicolas with a simple message.
"You're famous now," it read.
"It went viral fast," Nicolas said. "I was amazed."
Now that he's a budding internet star, maybe Nicolas can hop in peoples' car and ask the driver "Do you know who I am?"
You never know where he might end up (probably safe at home).
MORE FROM YARDBARKER
Capitals News

Delivered to your inbox

You'll also receive Yardbarker's daily Top 10, featuring the best sports stories from around the web. Customize your newsletter to get articles on your favorite sports and teams. And the best part? It's free!