A couple weeks ago the Washington Capitals sat in last place in an underperforming Southeast Division, sitting six points behind the division leader.  Not much has changed since.  The only difference: they have gained minimal ground on the division leader, sitting just four points back.  The Southeast Division continues to underperform.  The Carolina Panthers, Tampa Bay Lightning, and Winnipeg Jets are tied atop the Southeast with 19 points each.   The 8th place team in the Eastern Conference (Philadelphia Flyers) has 21 points.  If the season were to end today, the Southeast division would field only one playoff team.  By default.  Hockey fans around the country would have great reason to question why a team with fewer points could be represented in the playoffs, and rightfully so.  The Caps own sole possession of last place in the worst division in hockey. Through the first 11 games of the season the Washington Capitals posted a 2-8-1 record.  The next eight games have seen improvement with the Capitals recording five wins and three losses.  Stagnant.  Not much is going on in terms of gaining ground and momentum to prove themselves as a Stanley Cup contender.  Since the Capitals three-game winning streak (beating the Panthers on a home-and-home series, followed by a win at Tampa Bay) one thing seemed to have fans looking up: Braden Holtby.  First, let's take a look at Holtby's numbers over the 11 games leading up to a three-game win streak. Away @ Tampa Bay – Holtby records 28 saves on 34 shots; Caps lose 6-3 Home vs. Winnipeg – Holtby saves 35 of 39 shots; Caps lose 4-2 Home vs. Montreal – Holtby DNP – coach's decision; Caps lose 4-2 Away @ New Jersey – Holtby DNP – coach's decision; Caps lose in overtime 3-2 Home vs. Buffalo – Holtby DNP – coach's decision; Caps win 3-2 Away @ Ottawa – Holtby DNP – coach's decision; Caps lose 3-2 Away @ Toronto – Holtby DNP – coach's decision; Caps lose 3-2 Home vs. Philadelphia – Holtby sits for five games, starts, and records 29 saves on 31 shots; Caps win 3-2 Home vs. Pittsburgh – Holtby has just 20 saves on 26 shots; Caps lose 6-2 Home vs. Toronto – Holtby DNP – coach's decision Caps lose 3-2 Away @ Pittsburgh – Holtby has only 17 saves on 20 shots and is pulled for Neuvirth; Caps lose 5-2 Over these 11 games, Holtby played in only five games, being pulled in one.  His save percentage during this period: a dreadful .857.  Caps record during these 11 games: 2-8-1. Over the next seven games we take a look at Holtby's numbers: Home vs. Florida – Holtby records his first shutout since March 25, 2012 against the Minnesota Wild with 27 saves on 27 shots; Caps win 5-0 Away @ Florida – Holtby stops 27 of 32 shots faced; Caps win 6-5 in overtime Away @ Tampa Bay – Holtby stops 27 of 30 shots faced; Caps win 4-3 Away @ New York – Holtby stops a season-high 38 shots on 40 shots against; Caps lose 2-1 Home vs. New Jersey – Holtby stops 34 of 37; Caps lose 3-2 Home vs. New Jersey – Holtby stops 21 of 22 shots; Caps win in a rout 5-1 Home vs. Carolina – Holtby posts his second shut-out of the season with 33 saves; Caps win 3-0 Over these seven games, Holtby started and finished all seven games.  His save percentage: .937.  This would rank third amongst season save percentages of goalies in the NHL.  The Caps record over this period: 5-2-0.  This game omits the most recent 4-1 loss at the hands of the Philadelphia Flyers in which Holtby stopped just 14 of 18 shots faced and was eventually pulled for Hershey Bears call-up Philipp Grubauer. Perhaps one of the most intriguing performances of the season for Holtby came at Madison Square Garden. Yes, he has posted two shutouts this season.  However ,at the Garden Holtby seemed fluid, relaxed, and in great position the entire game.  He was making saves reminiscent of Olaf Kolzig, allowing just two goals on 40 shots.  The Capitals contended for the full sixty minutes because of Braden Holtby.  In recent games pucks seem to be bouncing off Holtby and angled towards the boards, leaving less opportunity for rebound goals.  Looking at the numbers, the Caps need consistent netminding from Holtby to salvage their season.  It's time for the Capitals to start gaining significant ground on the Southeast Division and it's time for a young, 23 year-old, goalie to show them the way. Related posts: 5 Keys For a Capitals Victory On Opening Night Who's to Blame for the Capitals Early Season Struggles? Capitals Season Will Start 1/19 On The Road At Tampa Bay Lightning
Original Story:
http://blogsohardsports.com/capitals/...
MORE FROM YARDBARKER
Capitals News

Delivered to your inbox

You'll also receive Yardbarker's daily Top 10, featuring the best sports stories from around the web. Customize your newsletter to get articles on your favorite sports and teams. And the best part? It's free!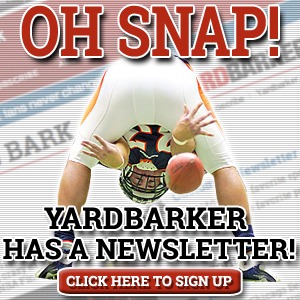 Latest Rumors
Best of Yardbarker

Today's Best Stuff

For Bloggers

Join the Yardbarker Network for more promotion, traffic, and money.

Company Info

Help

What is Yardbarker?

Yardbarker is the largest network of sports blogs and pro athlete blogs on the web. This site is the hub of the Yardbarker Network, where our editors and algorithms curate the best sports content from our network and beyond.